Echterlive Festival: Summer open air festival celebrates Luxembourg
Text: Colette Davidson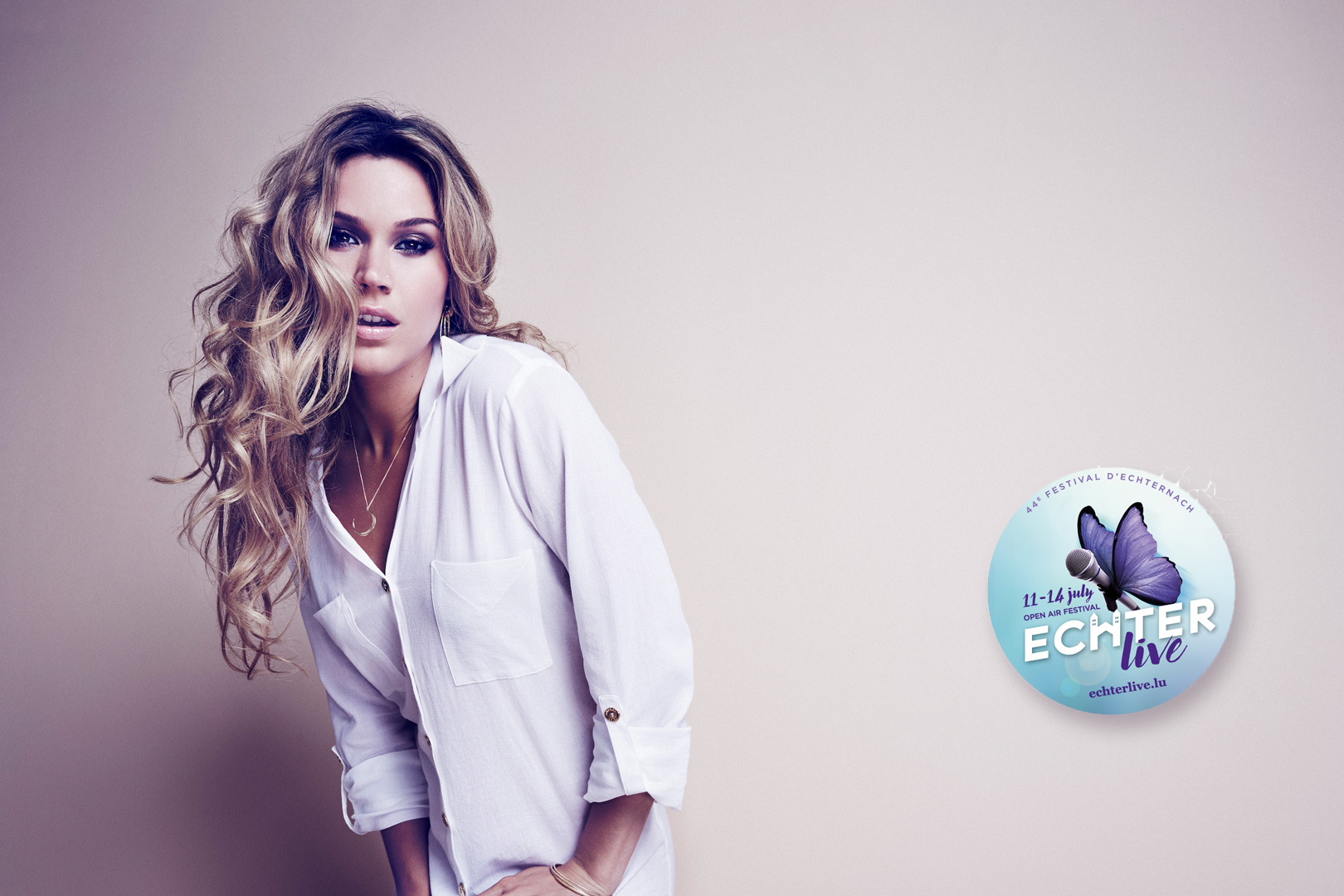 The Echterlive Festival, held from 11 to 14 July in Echternach, Luxembourg, is celebrating its 44th edition. But this year, the festival is offering a twist – for the first time, it will swap out its regular programme of classical and jazz music for a variety of musical genres and more local bands. Visitors will also be able to experience the festival's extensive Food and Art Village, where local specialties will be on display.
The Echterlive Festival has long been a mainstay on the international classical and jazz music circuit. Like similar festivals across Europe, Echterlive has hosted some of the world's best musicians in its two-month concert series.
Now, in an attempt to boost visitor numbers and add new vibrancy, festival organisers are changing their tune. Instead of two months of concerts, this year's festival will take place over the course of one long weekend, with four days jam-packed with an eclectic variety of musicians as well as interactive arts and crafts workshops. An extensive food village featuring food trucks from around the region will round out the festivities. All of this, with local heritage in mind.
"The idea is to promote the products of the region through the festival," says Echterlive Festival director Maxime Bender. "Visitors will be able to have an experience in Echternach that they can't have anywhere else."
Luxembourg's heritage
The festival, as in previous years, is held in Echternach, an historical abbey town dating back to the tenth century in Luxembourg's Mullerthal region. Organisers hope that festival-goers will not only attend the event to experience great music but also to discover more about Luxembourgish history, food and craftsmanship.
The first night of the festival will feature Luxembourgish bands while the second night will be devoted to jazz musicians. The third night will showcase world music, notably Malian singer Vieux Farka Touré, and the fourth and final night will see singer Joss Stone as well as Donny McCaslin – who featured on David Bowie's final album, Blackstar – take the main stage.
In keeping with its hope of getting festival-goers to learn more about Luxembourg through Echterlive, each day of music will include local bands.
"This way, visitors discover new music or bands they didn't know before, as well as learning more about the region of Echternach," says Mr Bender.
A star musical line-up
Other musicians on this year's festival line-up include Luxembourgish singer-songwriters Serge Tonnar and Legotrip, hip-hop group De Läb Orchästra, French percussionist and composer Anne Paceo, jazz-funk group Electro Deluxe, and electro artist Napoleon Gold & Strings, plus many more.
In addition, the Sight & Sound Quartet will present a different video-projection-mapping show on the façade of the abbey for each night of the festival. The four-member artist group will use historical, traditional and contemporary themes during their live performances, to showcase the city.
Local food and crafts
On top of the wealth of music on offer, the festival will include a Food and Art Village with free entry, featuring beer produced in Echternach as well as wine and food from around the region. Since music is the name of the game, a musical programme as well as street performers will make their appearance on festival grounds.
The Food and Art Village will also offer workshops by several artists, including wood carvings and assemblages of animal figures by Christian Sinner, a lantern and lighting installation session by Metty Hoffmann, and a class on how to make musical instruments by Charel Faust. This free portion will run throughout the festival alongside the musicians performing on the main stage.
Mr Bender says that with so many new offerings, there's always the risk that the festival's focus this year could mean a different type of visitor. But pushing the festival in an innovative, unique direction is part of its ultimate goal.
"We might lose old festival-goers, like those who were only coming for classical music," says Mr Bender. "But times are changing and we have to move with the times."
Echternach: Luxembourg's oldest city
Set along the banks of the Sûre river in the east of the country lies Echternach, Luxembourg's oldest city. It was once the site of one of the largest Roman villas north of the Alps, built between the 1st and 5th centuries. In the 7th century, the Benedictine monk Willibrord settled there and created the Benedictine Abbey, and by the 11th century it had become one of Europe's most influential abbeys. The city's medieval roots can still be seen in the labyrinthine streets and remains of the ancient city wall, while a host of cultural offerings await. Its Hopping Procession, created in honour of Saint Willibrord, attracts thousands of visitors and pilgrims each year and in 2010 became part of UNESCO's Intangible Cultural Heritage.
www.echternach.lu

TRIFOLION Echternach – Culture & Congress
Culture holds a strong place in Echternach and nothing could be more exemplary of that than the TRIFOLION Echternach – a leading local, regional and trans-national cultural and convention centre. Each year, the TRIFOLION offers some 170 events, including comedy and entertainment, theatre and dance, exhibitions and concerts. The five-storey, state-of-the-art centre features the Atrium concert hall, seating up to 700 guests and offering unrivalled acoustics, while the Agora auditorium's circular gallery plays host to conferences and workshops. The TRIFOLION also hosts a regular literature and lecture series, and is dedicated to providing a platform for local and regional artists.
Subscribe to Our Newsletter
Receive our monthly newsletter by email