De Rouck Partners Piret (DRPP)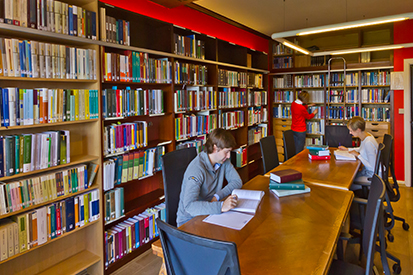 De Rouck (DRPP), a Belgian law
firm close to EU legislation
TEXT: PAULINE ZIJDENBOS | PHOTO © DE ROUCK PARTNERS PIRET
In recent years, Europe's legal landscape has transitioned from a national to a more international context. This is especially the case in Belgium, whose capital hosts the EU headquarters. Law firm De Rouck Partners Piret (DRPP), located a mere stone's throw from the EU Headquarters in Brussels, no longer only serves Belgium, but includes EU law as well, as more clients seek legal cross-border advice nowadays.
EU legislation is becoming increasingly complex and with big changes such as Brexit, the legal landscape changes too. Both private consumers as well as companies need help to deal with legal complications within Europe's highly diverse environment. DRRP is very experienced in 12 of the 14 EU guidelines and pays special attention to the protection offered by the EU where consumers, environment, common law and human rights are concerned. Companies can receive advice on corporate and contractual law, banking law, civil and commercial law, intellectual property, social and employment law and real estate/construction law. DRPP also offers fiscal advice to both private individuals and small-scale companies.
Owner Roland de Rouck leads a team of six lawyers, each with their own expertise, and offers their services in Dutch, English, French and German. The firm's approach is to have two lawyers on each case: clients receive both the experience from an established lawyer and the specialised knowledge from a second lawyer, who will handle the case on a day-to-day basis.
The lawyer's main aims are to avoid conflict and limit costs. Therefore, DRPP is the first port-of-call for consumers who need protection, legal advice or guidance, preferably by avoiding having to go to court.
In recent years, DRPP has upgraded and automated their extensive library and databases of jurisprudence. Clients can now keep track of their case online, download forms electronically and have webcam appointments. This approach, called 'assistance at a distance', allows for better reachability and for tailor-made advice within a short time. The process and its costs are also more transparent and legal support can be provided quicker than ever before.
By providing part of its legal aid online, Roland De Rouck and his partners want to help its customers deal with law by themselves. The DRPP lawyers will provide online defense tools and advice to strengthen both the case and the client's negotiation skills. Their approach is accessible, personal and therefore proven to be highly efficient.
Subscribe to Our Newsletter
Receive our monthly newsletter by email