DaVinci Yachts: Create perfect moments with pure luxury
Text: Michiel Stol | Photos: DaVinci Yachts
Enjoying the open waters with your family during the day, mooring your boat at sundown for a lovely diner and then sleeping below deck during the night; the luxurious yachts by DaVinci Yachts will create unforgettable moments on the water. "And we take care of your ship when you are not using it, making sure it is ready when you are," says Erik van Veen, owner of DaVinci Yachts.

DaVinci Yachts has been building semi-custom models since 2001. "A lot of families like to be on a sloop, but those often do not have a below deck, where you can sleep, for instance," explains Van Veen. "So, together with Vripack, we designed a 30-feet half-open yacht, complete with a luxurious below deck. It turned out to be an amazing ship and that led us to today, where we build and maintain four types of DaVinci's." Customers have the choice between a 30-foot, 32-foot, 35-foot and 40-foot ship: "The flagship of them all — this one has a spacious aft cabin, kitchen and a fore cabin with one or two (sleeping) cabins. We design this ship together with our customers; they decide the configuration and the interior design of it. Only when it is totally to their wishes, we start building it." DaVinci has two shipyards; at its headquarters in Heeg, Friesland, and in Poland. "That country has a rich shipping history. They know what they are doing." DaVinci Yachts has dealers in Germany, the UK and the US.

'Delivering peace of mind'
"Owning a ship is magnificent, but it can take up a lot of time — think about maintenance, for instance. That is why we offer a full service for your yacht. We provide storage facilities here in our own marina, maintain the ship fully and make sure that when you want to go out with it, it is ready for you," elaborates Van Veen. "We even offer a worldwide pick-up service for our customers, should they wish that," he continues. "We just want to make sure that our customers know their yacht is in good hands all of the time. That peace of mind; knowing everything is taken care of, from beginning to end, is what makes the experience of owning a DaVinci even better. We love our ships as much as our customers do. Maybe even a bit more," Van Veen smiles.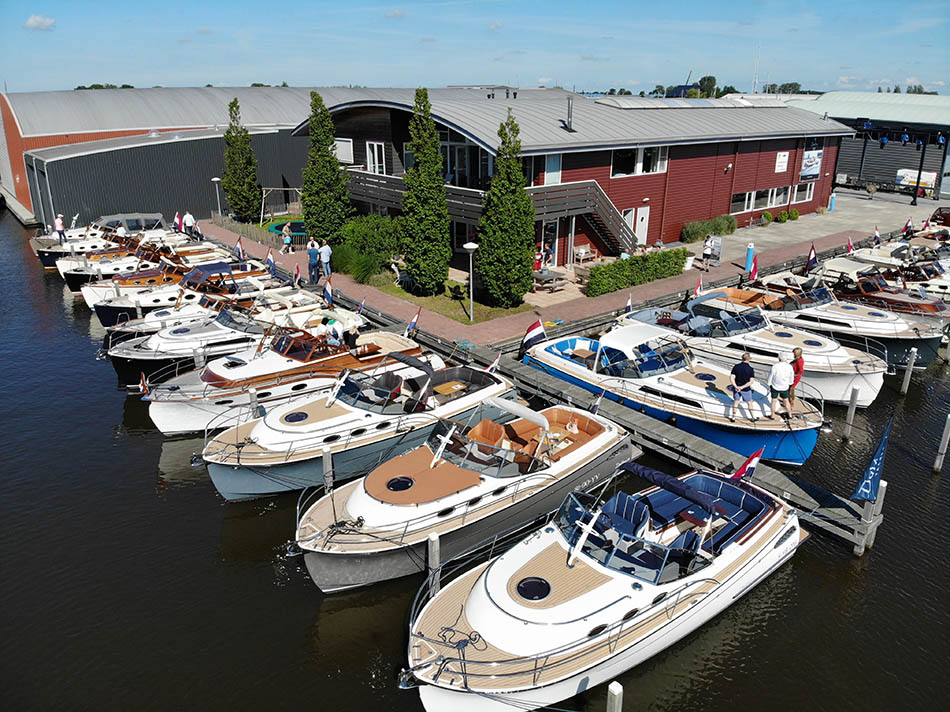 Subscribe to Our Newsletter
Receive our monthly newsletter by email