Cultuurkoepel Heiloo – Host your business event in a national monument
Text: Michiel Stol | Photos © Cultuurkoepel Heiloo/ Marlise Steeman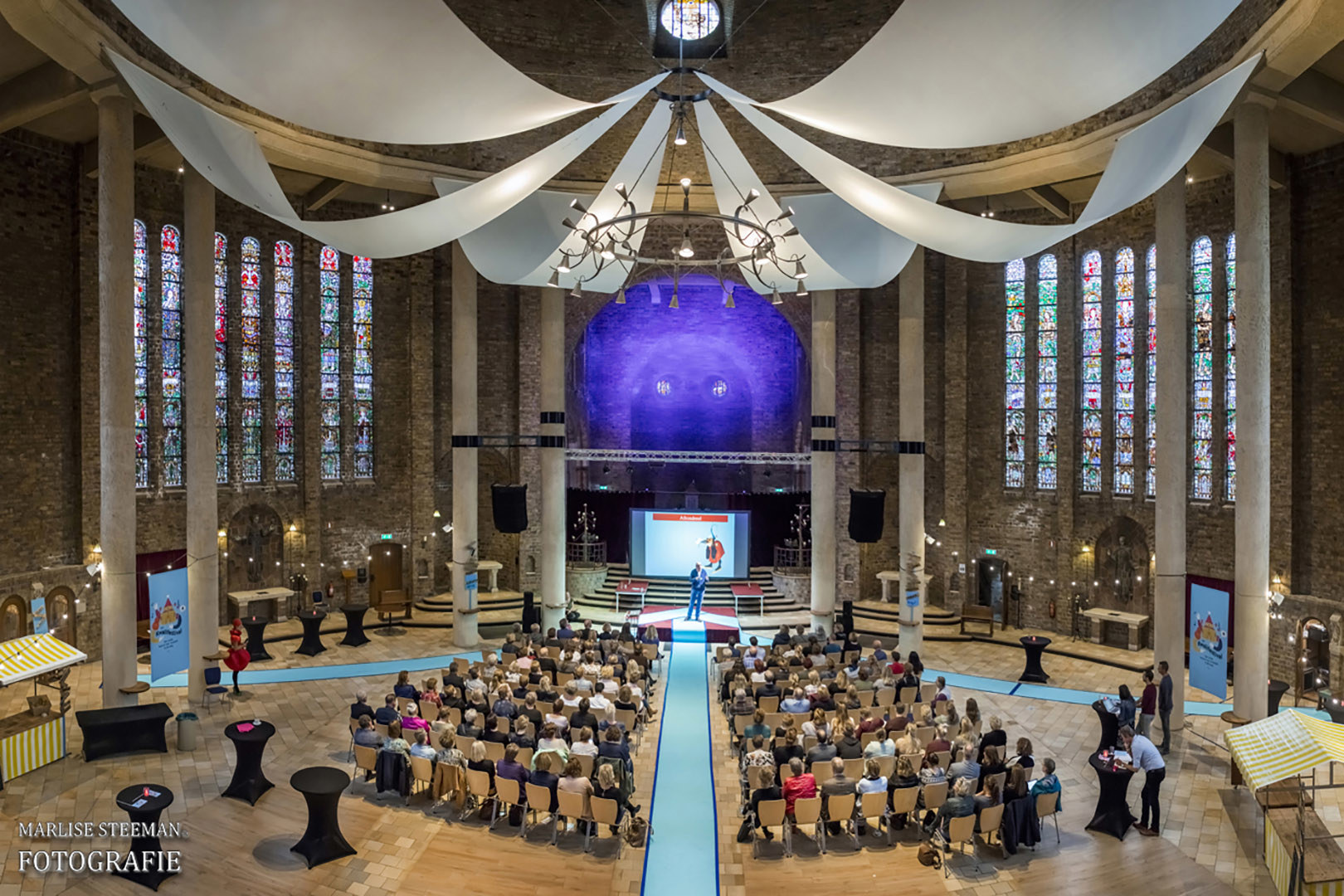 T ravellers who have ever flown in or out of Amsterdam Schiphol Airport will certainly have noticed one the most unique event locations in the Netherlands as they looked out of the window: the Cultuurkoepel in Heiloo.
The green cross on top of this former chapel – which is now a national monument – can be seen from miles away as well as from the air. "It used to be a guiding beacon for pilots," remembers Leo Gouwerok, who together with Jan Bellekom, runs Cultuurkoepel Heiloo. "It is a remarkable location for a conference or large business meeting. In the chapel itself there is room for around 500 guests. In the adjacent buildings there is space for breakaway sessions," explains Bellekom. Outside the chapel, in the gardens, there is room for another 1,500 guests. "If the weather is bad, we can cover the entire garden."
The chapel is located on the Willibrordus estate, a former monastery that used to house a sanatorium. Now the congregation has left, the estate is being rezoned – although one part is still in use as a treatment facility. "We offer the people there a unique opportunity," says Gouwerok. "Under the guidance of top chefs, they can be part of the catering staff for the Cultuurkoepel. It is our way of helping them integrate into society." Next to the Cultuurkoepel, they have even established their own gastronomic restaurant, Keuken met Karakter.
The Cultuurkoepel Heiloo is a truly unique and beautiful place to host your next meeting or conference. "This location is quite simply the best-kept secret in the Netherlands," smiles Bellekom.
Subscribe to Our Newsletter
Receive our monthly newsletter by email