Crossing the divide of contemporary and classical dance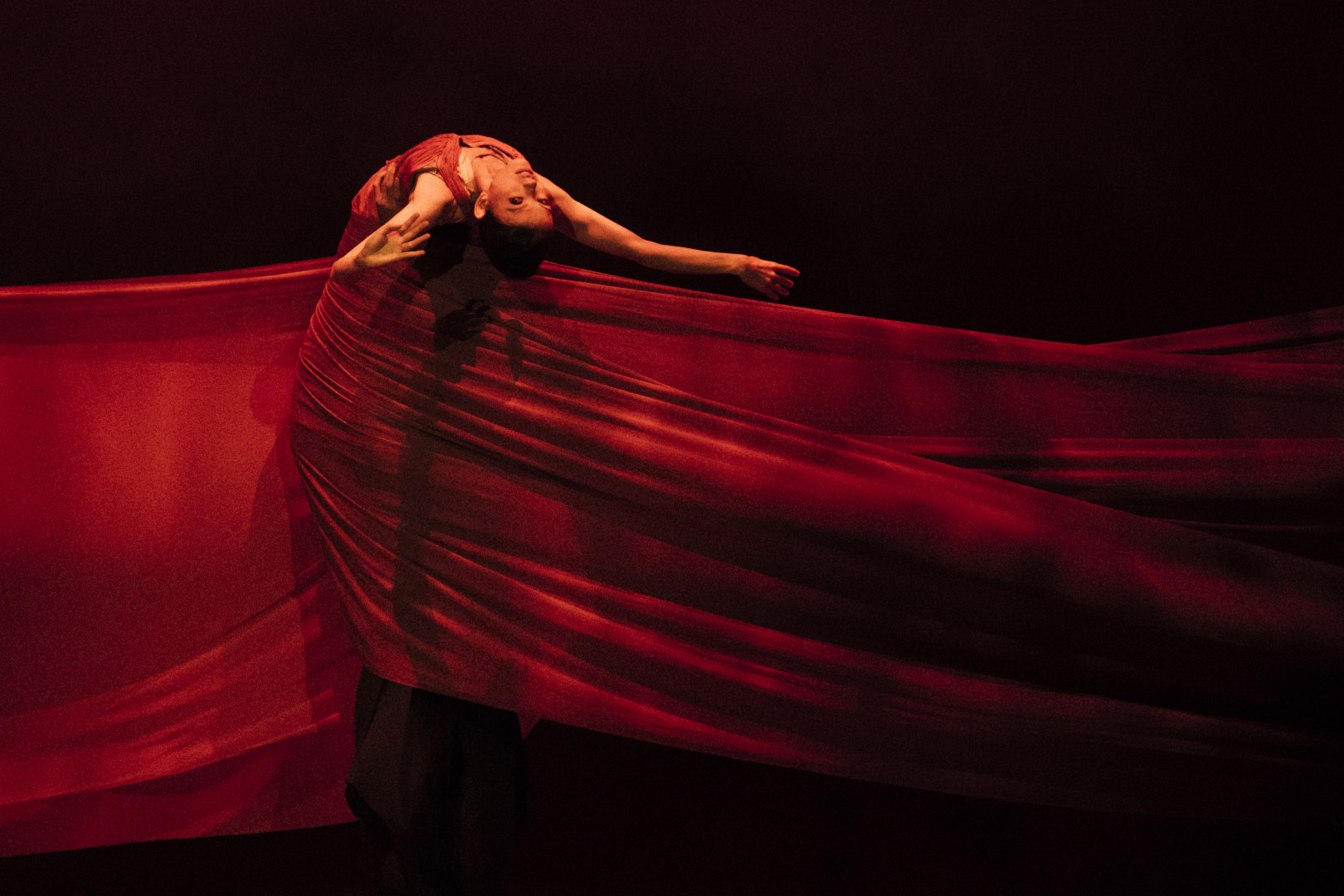 Founded in 1969, the Royal Ballet Flanders merged with Opera Vlaanderen in 2014 to become Belgium's only ballet-opera company. Famous for shunning the divide between classical and contemporary, the troupe of about 45 trained dancers has a formidable record of shows on all ends of the choreography spectrum. That would make sense given the course Belgian-Moroccan artistic director Sidi Larbi Cherkaoui set out for the ballet with numerous performances already realised and more than a few interesting ones to come.
TEXT: BAS VAN DUREN | PHOTO © FILIP VAN ROE
New York
To say ballet dancers are cosmopolitans in their own way is not such a strange thing to say, drawing inspiration from cultures all around the world. It comes as no surprise either that we do not sit down with Cherkaoui somewhere in Ghent or Antwerp where the Royal Ballet mostly performs, but instead we talk to him over Skype with him being in New York. Cherkaoui is working with director Diane Paulus on a brand new musical based on Alanis Morissette's debut album Jagged Little Pill. His claim to fame does not end there: what got that ball rolling was the fact that he made headlines with the choreography of Beyoncé's dance act during the 2017 Grammy Awards. Consider us very, very impressed.

L'OOSEAU DE FEU
Young director
The softly-spoken Belgian-Moroccan is rather unique: at 41, he is the youngest artistic director the Royal Ballet has ever had and as a choreographer, he produces shows and directs from time to time. "It is uncommon to be working as an artistic director and with our dancers as an artist myself, and it's a generation that's much closer to me than what I worked with when I started about 17 years ago. I'd say it has its advantages, but it does make the relationship with them more complex even though I aim for a horizontal approach: I'm not above them, but among them."
Masterpieces
Like a football team choosing a new coach, the appointment of Cherkaoui as artistic director two and a half years ago had many people flocking to the stages and the ballet had many sold-out performances over the last few years. The director himself credits the curiosity of the crowd and the expanded repertoire of the troupe: "I see a crowd that's bigger and more diverse than ever before and couldn't be happier with that. I've also set out the goal to work with more masters in choreography and our Ballet had the pleasure to work with several greats such as William Forsythe, Crystal Pite and Édouard Lock. We've done several masterpieces such as Béjart's Bolero, Bausch's Café Müller and even though there's always been a sense of respect for the Royal Ballet throughout the years, we feel that respect growing."

RAVEL, EXHIBITION
Firebird
Never one to stand still for a long time, Cherkaoui and the whole cast of the Royal Ballet are preparing a host of performances for the upcoming months in Venice, Madrid, Ghent, Antwerp and Amsterdam. The latter three are specifically worth mentioning, given how the performance in Amsterdam will be "not what people in the Netherlands expect" of the director: "I'm known to be the experimental type, but this will be one of the most classical shows I've ever done. We're breathing new life into Fokine's The Firebird on the second and third of May. It'll be a performance filled with elementary energies, animating said firebird with costumes by Tim van Steenbergen. An intense experience with great technical difficulty, seeing how there's movement on just about every note of Stravinsky's music."
Debussy
True to their Belgian roots, the performance of Pelléas et Mélisande is another high point happening next February in Ghent, Antwerp and later on in Luxembourg, Strasbourg, Gothenburg and Geneva. What started out as a play by Belgian writer Maurice Maeterlinck, turned into an opera by famous composer Debussy. As such, the performance will be one more akin to a Gesamtkunstwerk, involving dance, opera, but also input from one of the world's most famous performance artists, Marina Abramović. "Together with her and choreographer Damien Jalet we've done a show before and loved it so much, we're doing it again. Marina is largely responsible for the stage and a treat to work with. She's done so much, but strives to keep doing things she's never done before. Noteworthy is the fact that the costumes are made by Dutch designer Iris van Herpen who created dresses worn by singers such as Björk and Lady Gaga. There's a poetic and organic quality to what Van Herpen makes."
To find out more about the Royal Ballet Flanders visit; operaballet.be/en
Subscribe to Our Newsletter
Receive our monthly newsletter by email