Contract.fit: 24/7 intelligent automation
Text: Eva Menger | Photos © Contract.Fit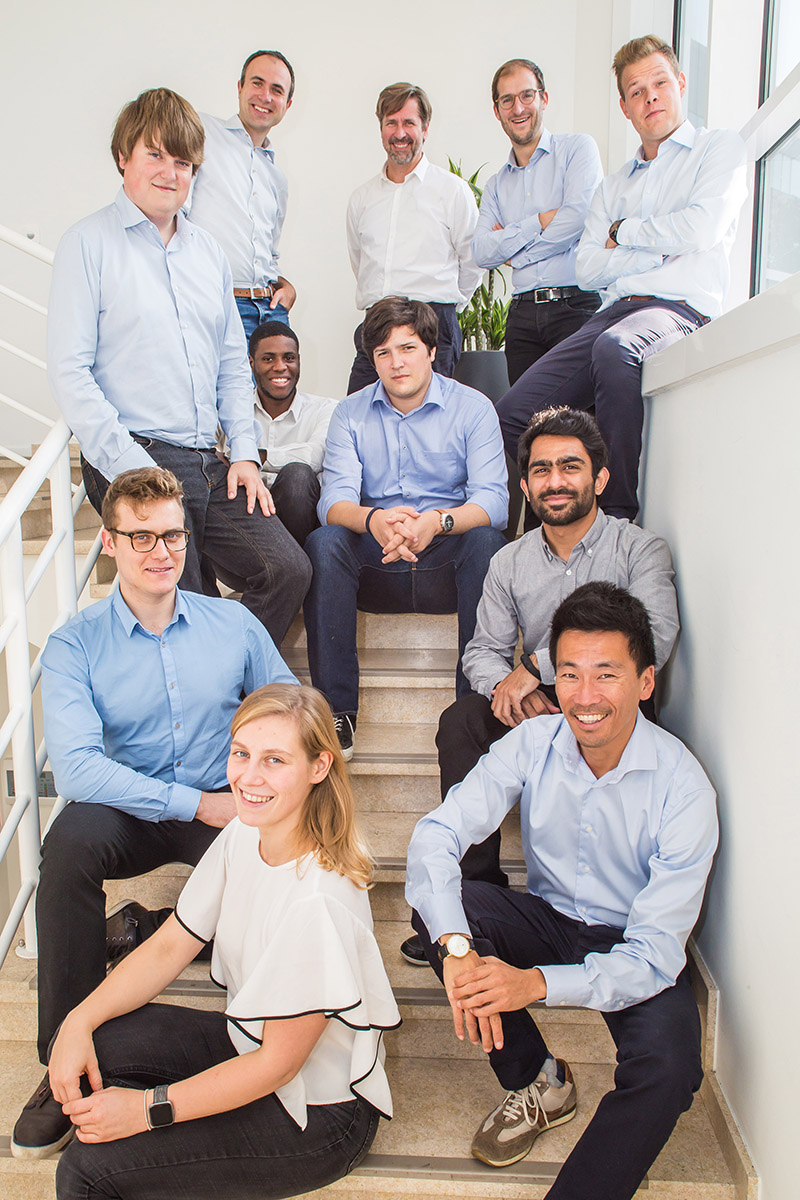 Imagine this: you need to apply for a loan to buy a new car, but it's Saturday afternoon. While most companies will allow you to send your documents digitally, that is often where the convenience ends: on the back end, most companies are still relying on staff for manual document checks, which means you'll have to wait until at least Monday to get your papers ready. It's an annoying situation – but luckily, Belgian firm Contract.fit is here to change things.
Owners Pol Brouckaert and Bertrand Anckaert worked together as management consultants before they decided to start their own company in 2016. "We often worked on projects focused on digitising financial institutions and found ourselves very interested in it, so starting a business centred on just that seemed a logical next step," Brouckaert explains.
Software as a service
Contract.fit specialises in automating simple cognitive tasks, such as manually checking documents or extracting relevant data. "These types of tasks should be fully automated," Brouckaert states firmly. "Many companies today still have entire teams working on this, but there is no reason why classifying emails or processing invoices cannot be done through machine learning."
Automating these tasks has a great number of benefits: it means that a service is available 24/7, it helps clients cutting employee costs, and, perhaps most importantly, it significantly improves the customer experience.
Extraction, classification, validation
Most services offered by Contract.fit are a combination of data extraction, classification and validation. Instead of writing requirements, they start by asking their clients for sample data, used to teach a machine how to reproduce. Brouckaert: "For some companies, providing high-quality data is still a bit of a hurdle. It's an entirely new way of working and coming to understand the machine learning advantages and pitfalls can take a while. However, once there, most companies wouldn't want it any other way."
Though the product they offer is incredibly technical, user-friendliness sits at the very top of Contract.fit's priority list. "We understand that using new technology can be daunting – especially when you're not particularly savvy with it. But we want everyone to benefit from our services, which is why our user interface is simple and incredibly easy to operate," Brouckaert states reassuringly.
Keen to find out more? Contract.fit works with many international clients and, located in the heart of Brussels, is easy to reach from wherever you are. Visit their website or contact them on info@contract.fit for more information. Web: contract.fit
Subscribe to Our Newsletter
Receive our monthly newsletter by email