Claudy Jongsta: An artist in bloom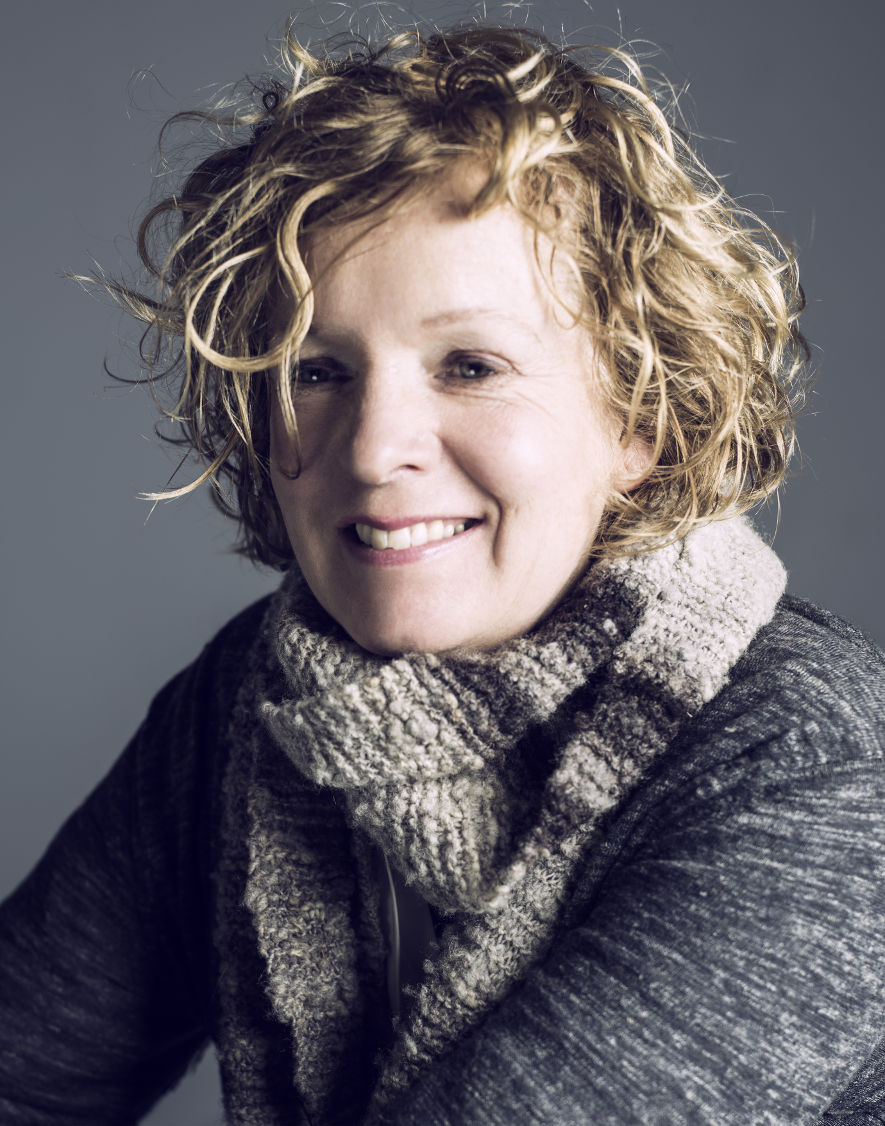 From London's Victoria & Albert Museum to New York's Museum of Modern Art, the work of Dutch visual artist Claudy Jongstra can be found in galleries across the world. Celebrated for her art installations made using hand-felted material, Jongstra's wall tapestries can even be found on the walls of Dutch presidential residence, the Catshuis. A committed artist, the creative has now turned her hands to horticulture – making the headlines with her prize-winning Honeysuckle Blue(s) garden at the internationally renowned Chelsea Flower Show in May this year. Is there anything this woman cannot do?
There are not many events more quintessentially British than London's Chelsea Flower Show, arguably the most famous flower show in the world. Queen Elizabeth II is a patron and the Royal family turn out in full force to attend its opening day every year. Broadcast daily by the BBC, it is a kind of fashion week for gardens, where an average of 150,000 green-fingered visitors flock to discover the latest horticultural trends and admire the impressive show gardens competing for a prize.
Pushing boundaries
It may be a typically British affair, but at this year's edition it was a garden designed by a Dutch team which got everybody talking. On 24 May, the AkzoNobel Honeysuckle Blue(s) Garden, co-designed by Jongstra and Stefan Jaspers, scooped the prestigious Silver-Gilt Award in the Fresh Gardens category. It is extremely rare for a foreign entry to receive such an accolade, so how did Jongstra feel about winning in such an iconic British competition? "It
was incredible!" says Jongstra. "I came up with the concept with Stefan. We felt like when we came to the show we were in the Dutch tradition of being avant-garde – you could say radical, even. We had no idea how the jury would be formed but it really is in the tradition of Dutch designers to push boundaries. We were stretching them out of their comfort zone, but the garden is also about awareness. I'm so happy that the jury were incredible and open-minded and welcomed our idea. In effect, Honeysuckle Blue(s) is a garden talking about the world's legacy – it is really wonderful."
Beautiful and practical
Jongstra's winning garden is not only a thing of beauty. While synthetic paints use colour which comes exclusively
from pigments, Honeysuckle Blue(s) showcases plants which are capable of producing high-quality natural dyes. Sponsored by the Amsterdamheadquartered decorative paint brand AkzoNobel, it highlights the rich colours plants including woad, pot marigolds and irises can produce when transformed into dyes. Jongstra frequently uses dye crops such as chamomile, nettle and calendula in her art works, and is fascinated by the usefulness of plants and their important place in art history. For example, it was the ruby-red pigment of Rubia tinctorum which was used for famous Dutch artist Johannes Vermeer's celebrated painting Girl with a Red Hat. "Last summer when I came up with the design, I knew I wanted to celebrate the traditional vegetation which provided colour for Dutch painters. Then we developed the garden in more and more detail, which specific plants we would use, the form – it was a spiral," she explains.
A love for nature
One thing which really comes across when you talk to Jongstra is her passion for preserving our environment. "We can learn so much from nature," she asserts. "Look at how a beehive works, the construction of the hive – that is technology." Jongstra, who often creates art pieces using wool, goes on to explain her awe for the natural engineering going on all around us. "Wool really is like a smart fibre. It has an incredible spectrum of qualities, like 20 of them, and it has never been reproduced synthetically or chemically. We have not yet succeeded as man to imitate that, so there is a lot to learn from nature." Respecting tradition With such a devotion to all things natural, you might expect the artist to have an aversion to some of the more formal gardens which can be on display at Chelsea, but that is not the case. "I think legacy and heritage are important too. I can love really traditional gardens," she explains, although the creative admits her heart lies with something more rugged. "I am very devoted to a garden which has a reference to real working labour. For example, I am very much attracted to the paintings of Vincent van Gogh. His ork showed an inner respect for the work of farmers and the beautiful colours of the land."
An immersive experience 
Jongstra also believes a garden should do more than simply be admired. "I did not want people to visit Honeysuckle Blue(s) and just have a passive experience of 'Oh isn't this beautiful?' I wanted to do something interactive. I love that the visitors feel like they are part of it." It is this power to inspire which motivates Jongstra in all that she does. A career highlight has to be creating a collection of her celebrated wall hangings for the Dutch presidential residence Catshuis in The Hague. "These wall tapestries make a place really human," says Jongstra. "They do something to the soul, which is what you need if you have really political issues being discussed in these places. In these places of negotiation, it is important to have a setting of relaxation, of tactility. I think it was a really genius idea from the architect at the time Jo Coenen, who really made this happen. For me, on a political level, that was a very important commission."
Talking pieces 
Jongstra's résumé is so varied, we wondered what she will turn her hand to next; no doubt something very creative. "I express myself in tactility and in aesthetics," she asserts. "Whichever way I am telling a story, whether through wall tapestries or gardens, you could say it is only the form which is different."
However, one clear distinction Jongstra does make in her career path is between the worlds of fashion and her recent foray into horticulture: the creative started out her career in the fashion industry and has collaborated with numerous designers such as John Galliano and Christian Lacroix. "Working on a garden is the complete opposite to working in fashion. When I work on the land, everything is given time to ripen. In the fashion industry things are very quick – that is one of the reasons I stopped working there." Despite a dislike for the fast-paced nature of ready-to-wear, Jongstra still has a great deal of time for the fashion world as a whole. "I loved working on haute couture, where you have more time to develop. There, you are making something that is one of a kind, more like talking pieces than 'fashionable' pieces. That is what our garden is too – a talking piece."
Plans for the future
A multi-talented craftswomen, Jongstra is also busy with a new venture into highend ceramics which should be really taking off in the next couple of years. "The quality of the clay from the north of the Netherlands where my studio is based has a really unique quality," she explains. "My inspiration certainly and evidently comes from my direct environment. The chemistry happens when you are out in nature, when there are no distractions, when you are related to human scale, you know? That is really beautiful." Jongstra is not ready to hang up her gardener's gloves yet either. Those who missed out on a visit to Honeysuckle Blue(s) at the Chelsea Flower Show will be pleased to hear the garden was just a first version of the garden Jongstra is set to showcase as part of the Farm of the World project. Going on display in two years' time at the Blokhuispoort cultural centre in Leeuwarden, the Netherlands, Farm of the World is an initiative of the AkzoNobel Art Foundation and marks Leeuwarden becoming the European Capital of Culture 2018. It is a project Jongstra is thrilled to be a part of. "We are hoping to inspire people to a different way of thinking," she explains. Given the artist's impressive track record, we have no doubt she will.
Text: Anna Villeleger
Subscribe to Our Newsletter
Receive our monthly newsletter by email