City Palace Antwerp: A hidden pearl with a unique history
TEXT: DEBBY GROOTEMAN | PHOTOS: CITY PALACE ANTWERP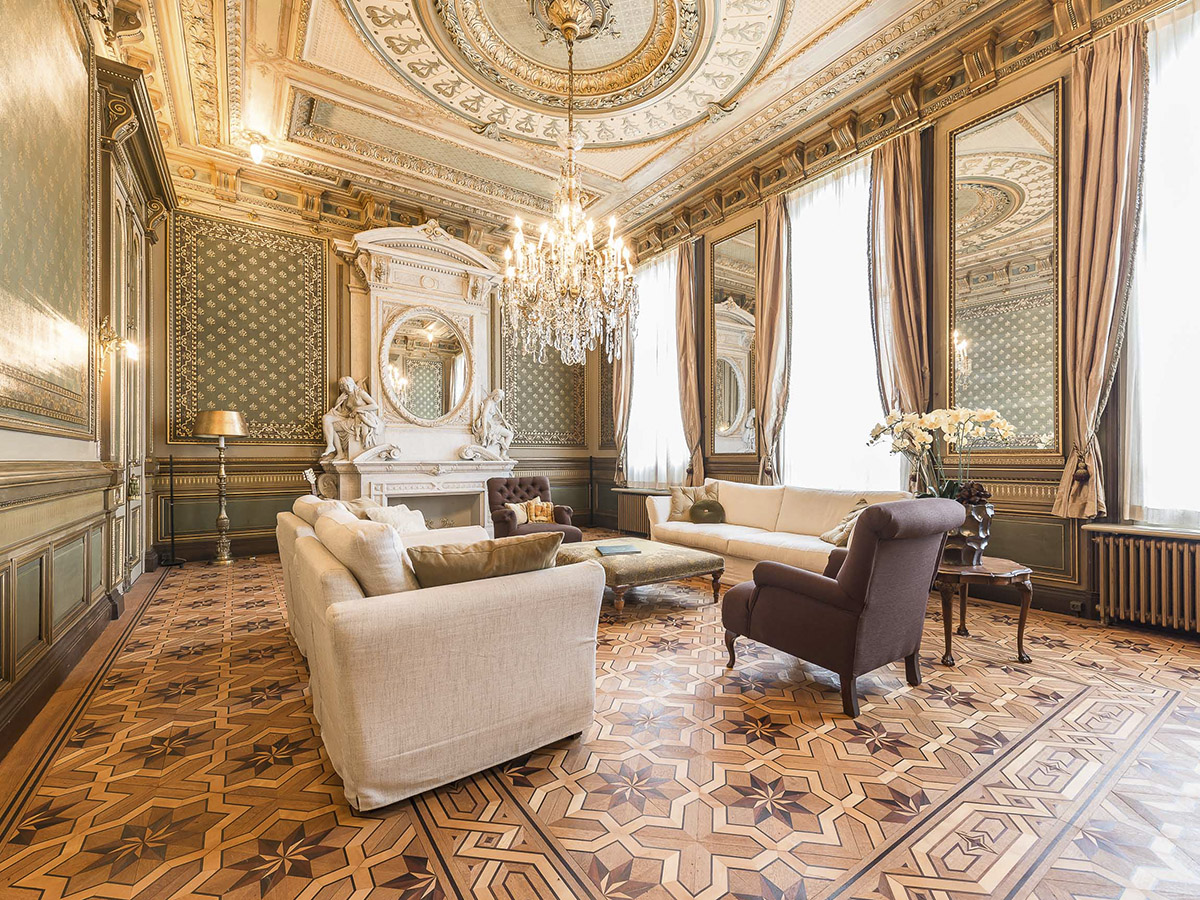 City Palace Antwerp is a unique building adorned with authentic details dating back to its construction in 1865. It stands as a truly distinctive structure among the other buildings. Boasting a city garden with vibrant green surroundings where chirping birds serenade the visitors, this building encapsulates uniqueness in every aspect and offers an exceptional experience.
When owner Christian Melisse first laid eyes on the building, the necessity of extensive restoration to bring it back to its original splendour became evident. Over a span of nearly two years, starting in 2009, a dedicated team of approximately 50 people worked to meticulously restore every square centimetre. Melisse: "Our objective was to transform the building into a new state, while preserving all its authentic details. The building itself became our guiding compass, directing us on how to proceed. Whenever we needed to add functionality, we carefully considered the perspective of the architect in 1865. We contemplated what advice he would have offered and which materials he would have recommended using." This resulted in what is now one of the most beautiful buildings in Antwerp; one which is still in private hands.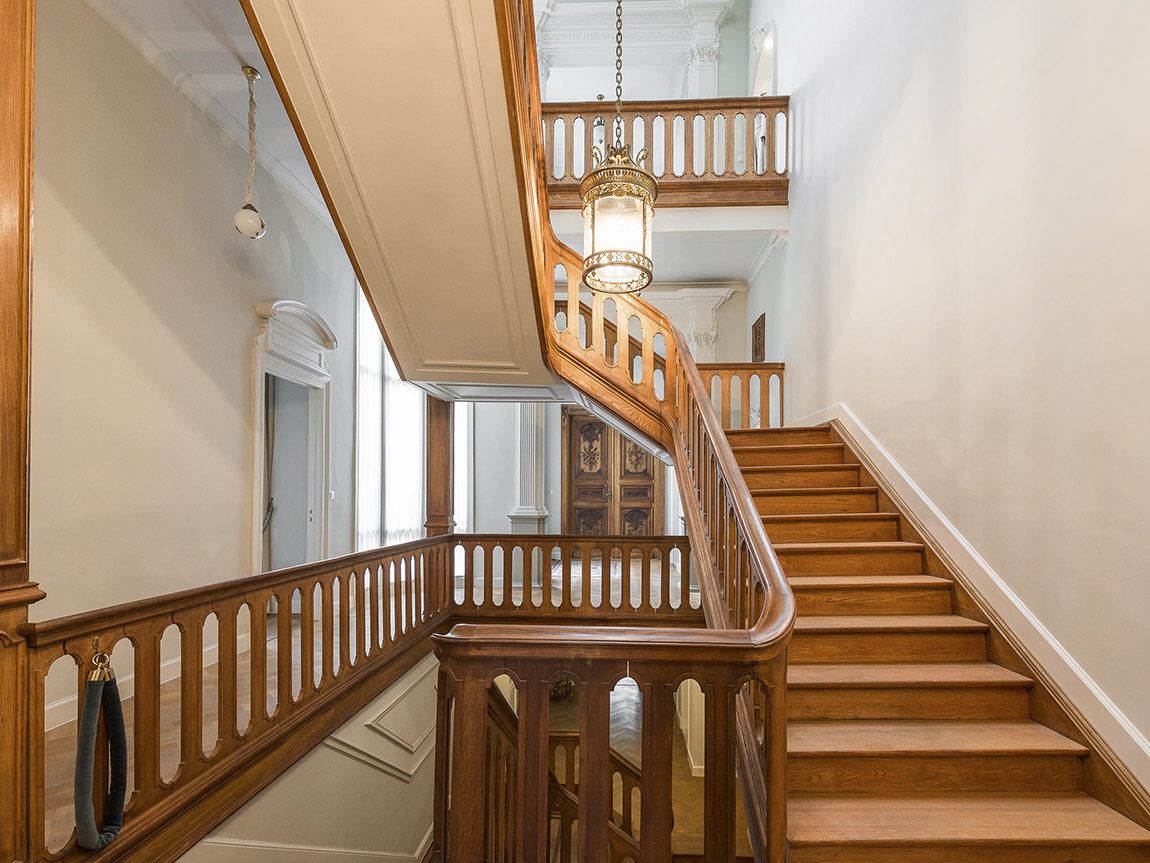 During the renovation, Melisse discovered not only elements from the original owner, but also enhancements made by the second owner. "What was really special is the exceptional care and respect exhibited in their handling of the building," Melisse explains. "Often, you see individuals purposely removing original elements to make way for modern additions such as bathrooms or kitchens. However, in this particular case, elements such as stained glass were added, without destroying the authenticity of the building. This resulted in an upgrade that showcased the remarkable balance between modernisation and historical integrity."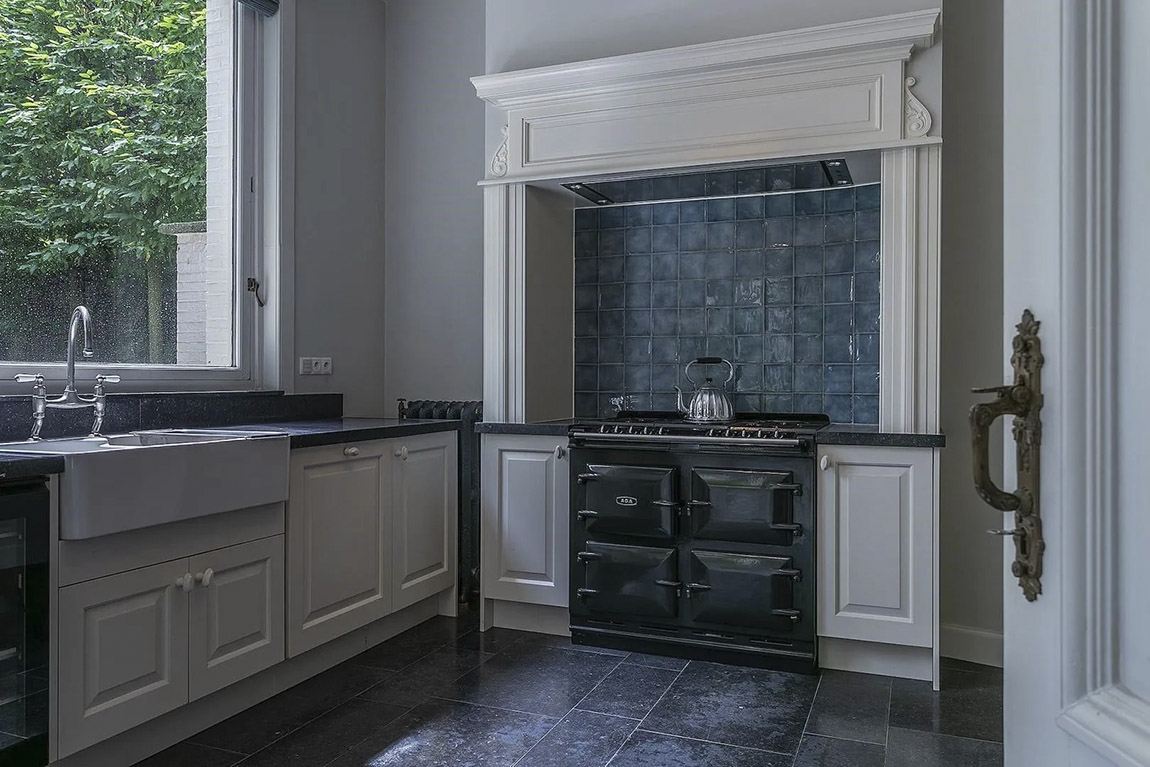 An array of original elements
Melisse highlights that the fact that numerous original elements were available for the building's restoration is truly exceptional. "The building holds 80 doors. All of them still have the original hinges and locks, which is unique. During the restoration process, we discovered a multitude of original items throughout the building. We have the previous tenant to thank for that – an old lady who didn't throw anything away. We were able to effectively repurpose these salvaged components."
While not all elements are from the 19th century, Melisse acknowledges that certain items needed replacement. "There are things you can't reuse. We needed to buy new toilets, for example. However, careful consideration was given to ensure that the design and style aligned with the original construction period. We chose English porcelain for the toilets, and we found a company that specialises in incorporating decorative lines beneath the curtains."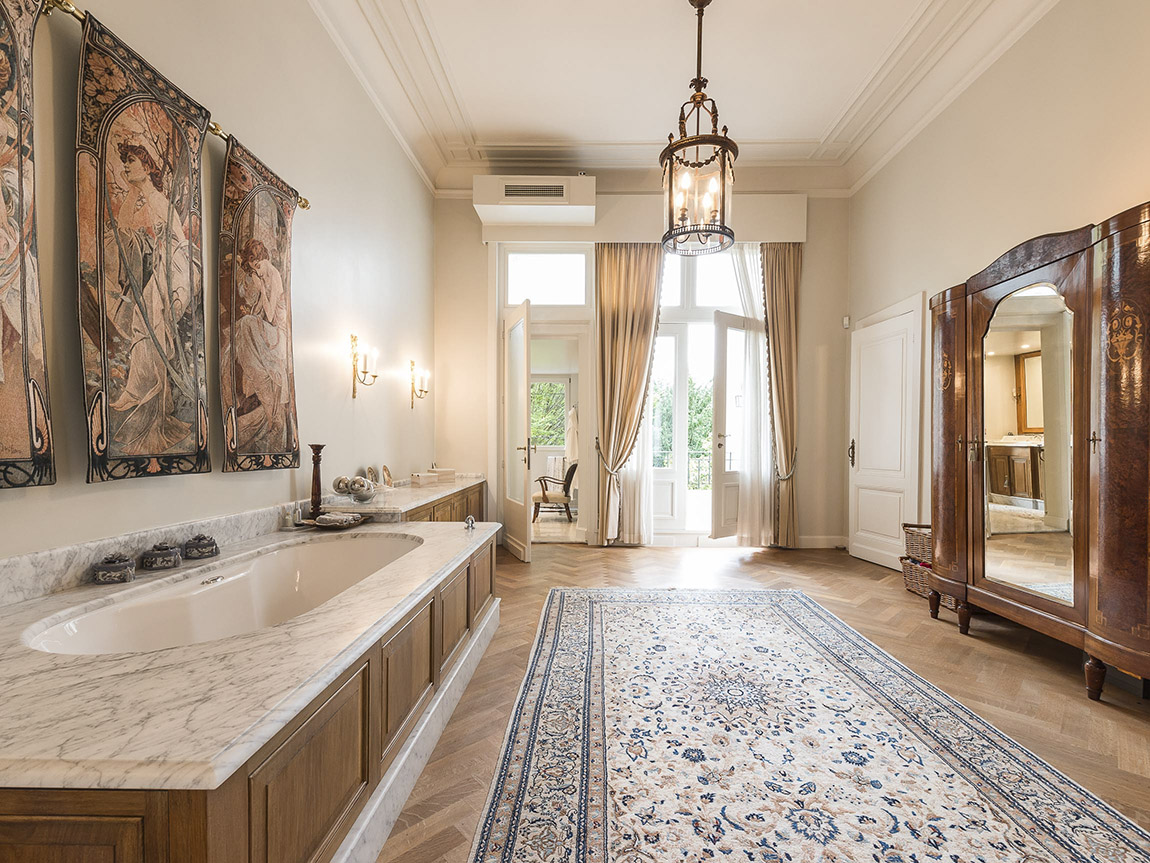 Authenticity bathed in natural sunlight
What truly sets this building apart, according to Melisse, is its authenticity along with the delightful surprise of rays of sunlight filtering through the windows. Melisse: "It's unique that this building has large, open spaces and generous windows. The stairs that were used by servants in previous times were replaced by a lift, and the central entrance features a grand staircase with a sizable high window." Another remarkable feature is the layout of the rooms. "You would expect to find small cramped rooms and corners in this building, but on the contrary, it boasts a logical arrangement with ample spaces," says Melisse. "All the rooms are connected to the central staircase, which provides a harmonious flow and abundant natural light. Oftentimes, old buildings tend to be dim and dull. This building is the opposite, radiating brightness and charm."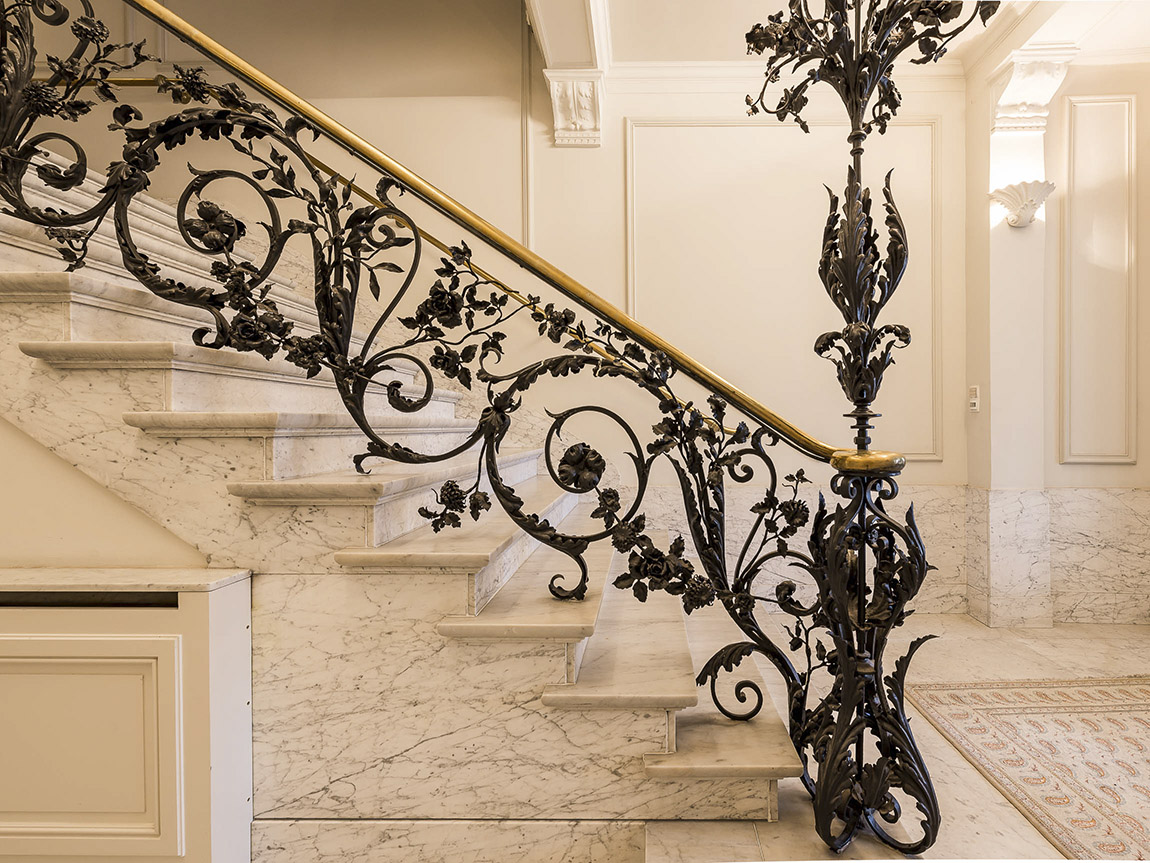 The building encapsulates an extraordinary history as the first owner used to organise concerts in the large rooms and the garden. Victor Lynen was a prominent figure during the second half of the 19th century. As one of the wealthiest people in Belgium, he maintained connections with members of the royal family and played a significant role in the development of Antwerp's harbour. "It is also known that he took great pleasure in hosting concerts for his business associates. Renowned artists such as Franz Liszt and Pjotr Iljitsj Tsjaikovski graced this building with their performances. You can compare this to inviting the Rolling Stones to perform at your house today," Melisse points out. Lynen also used to surround himself with writers and artists. This resulted in the collaborative involvement of some artists in the building's decoration. Notably, the handmade embellishments adorning the staircase were crafted by Louis Van Boeckel. Additionally, Jacques De Braekeleer is responsible for the impressive fireplace adorned with sculptures of women.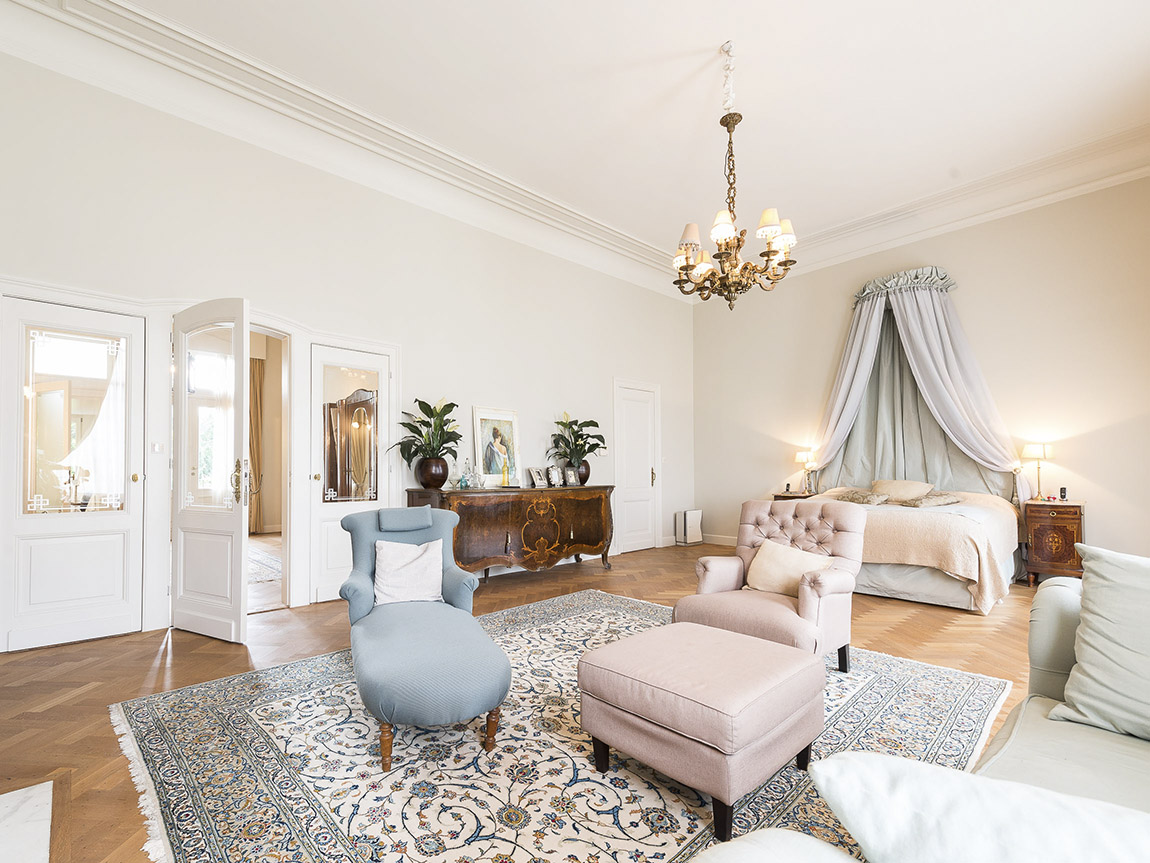 Web: www.citypalace-antwerp.com
Subscribe to Our Newsletter
Receive our monthly newsletter by email