Castle Wijlre: Where contemporary art meets nature
Text: Arne Adriaenssens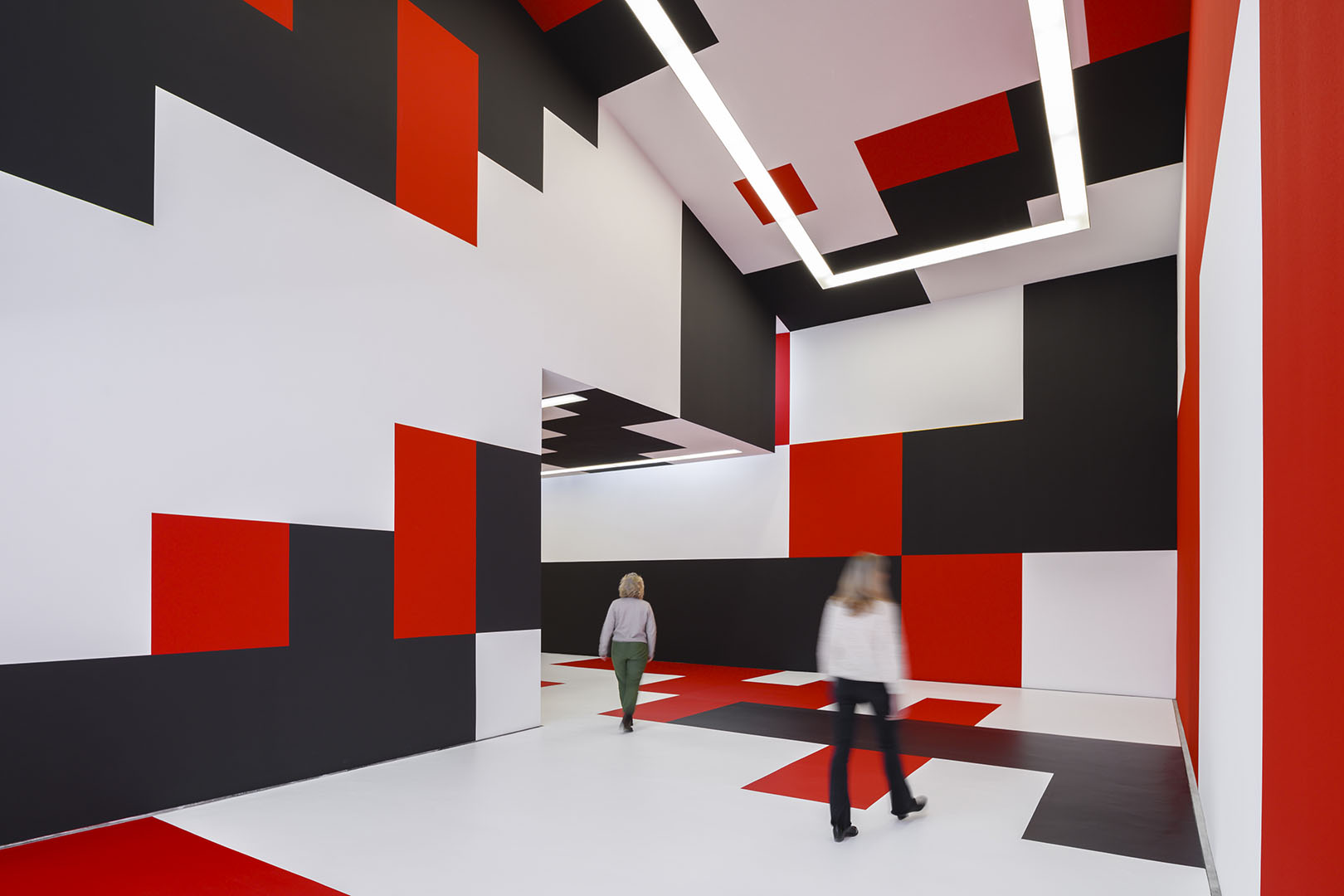 Where nature and culture are often portrayed as each other's opposites, Castle Wijlre manages to combine them harmoniously. Behind the stately manor, a magical garden of flourishing flowers and contemporary art unfolds. In its pavilions, Dutch digital art pioneer Peter Struycken exhibits his life's work this year.
In the 1980s, Jo and Marlies Eijck bought the deteriorated Castle Wijlre. As avid art collectors, they dreamed of restoring the estate's lusciousness and housing their modern art collection in it. Sculptures found their place in its spectacular garden and a contemporary art pavilion was built for temporary exhibitions. "In its early days, Castle Wijlre was solely opened to the public for a handful of days a year," says the estate's director Brigitte Bloksma. "In 2012, however, the Eijck family decided to let the property to society and opened the garden and its pavilions to the public for nine months a year."
On the domain, art and nature constantly interact with each other. In the courtyard, contemporary masterpieces and vivid plants coexist without one of both taking the upper hand. "In 2014, the garden won the 'European Garden Award', making it one of the continent's most renowned nice outdoor spaces. The jury described it as a 'gesamtkunstwerk', a 'total artwork'. The synergy between its different elements makes terms like 'sculpture garden' or 'open-air museum' inadequate. Castle Wijlre is simply a unique phenomenon." At the Hedge House, the pavilion for contemporary art adjoining the garden, orchids grow above your head while the hens cluck from their glass chicken run. "This way, art becomes very approachable. Looking at paintings and statues goes hand in hand with enjoying the garden or observing the chickens, here. This makes art enjoyable to everyone."
Until the break of winter, Castle Wijlre will be housing a retrospective of the renowned Dutch artist Peter Struycken. As a global pioneer in the field of digital art, he was a founding father of one of contemporary art's most ground-breaking branches. "For the Hedge House, he created a unique piece. By combining algorithms with paint, the entire room was adorned with computer-generated black and red rectangles. This way, he shows us what a small part the universe we are." In the coach house, a selection of his work from the last 60 years will be on display. For once, the castle's doors will open up this year as well. Every Sunday, you can visit its beautiful dining room and gaze at its colourful curtains made by Struycken.
Subscribe to Our Newsletter
Receive our monthly newsletter by email