Café de Oude Jan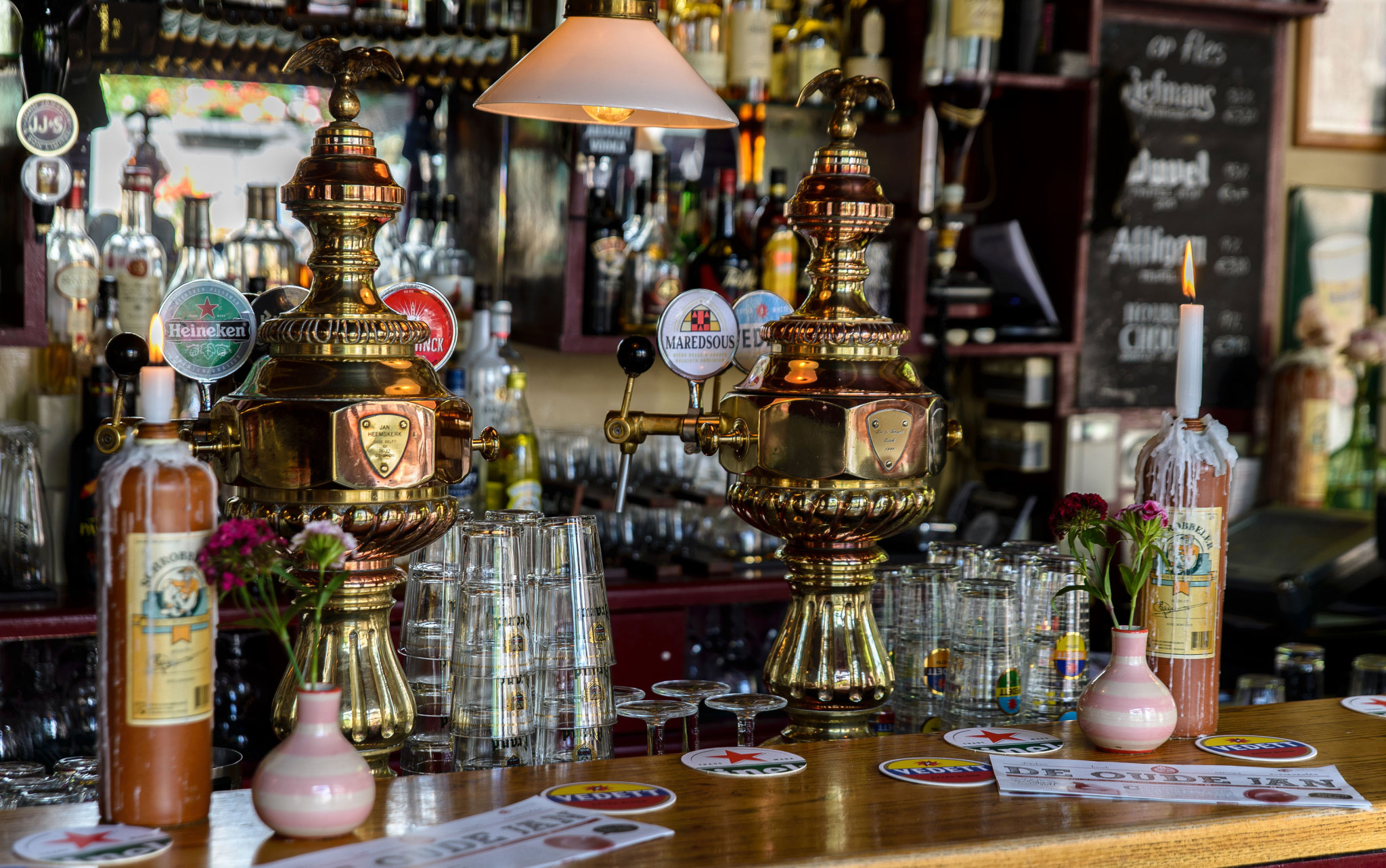 Where everybody knows your name

TEXT: CHARLOTTE VAN HEK | PHOTO © CAFÉ DE OUDE JAN
Loved by locals, praised by tourists, cherished by everybody: the traditional Dutch Café de Oude Jan has been Delft's delight for decades, making the oldest square of the city an even brighter place to visit.
Having the city's Old Church as its neighbour, it is hard to miss Café de Oude Jan. With its cosy corners, mixed crowd and inviting atmosphere, we are basically drawn in. "De Oude Jan is a place for everyone," starts co-owner Jon Cornelese. "Over here, the builder talks to the banker, and the butcher to the barman." The café has a solid base of local guests, popping in after work or, of course, on a Saturday afternoon. "Besides drafting beer, our barmen- and women – spend a lot of time chatting to our guests," Cornelese laughs.
Not turning off its lights until late at night, days at Café de Oude Jan are long and filled with good beer, cosy banter, great music and remarkably excellent food. Although De Oude Jan is a true beer-café (it even brews its own beer 'Onwijs Blond'), lunch comprises of delicious and freshly prepared delicacies. Just another reason to stay firmly put.
De Oude Jan's history is as bustling as its present. In the early 1980s, archaeologists conducted excavations on the café's square, only to find the leftovers of a medieval brewery originating from approximately 1210, making it the oldest brewery in the Netherlands. In 1906, the building started to serve as a coffee house, until 1938 when an alcohol licence was granted. "Café de Oude Jan has been around forever, and still feels the same as 70 years ago – in the best way possible."
Subscribe to Our Newsletter
Receive our monthly newsletter by email