Beer of the Month – Vander Ghinste Roodbruin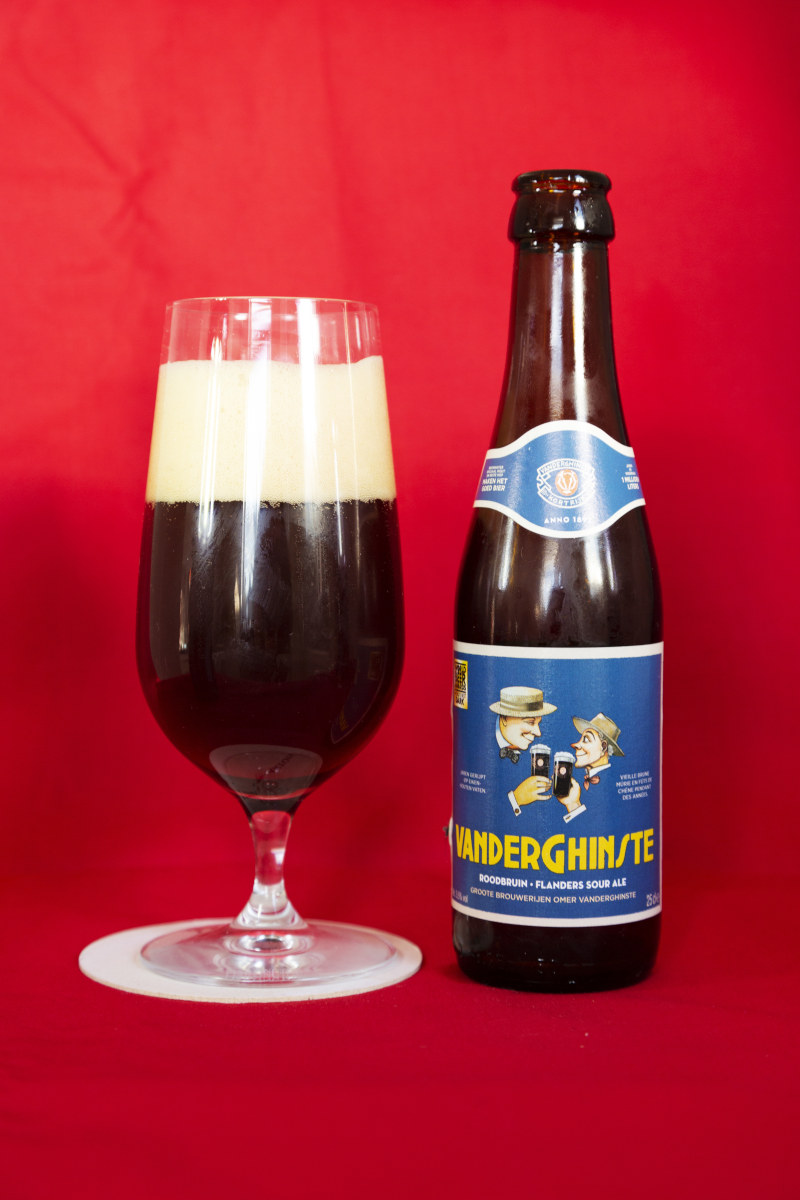 Vander Ghinste Roodbruin is, as its name suggests, a reddy-brown beer and a product of the brewery established by Omer Vander Ghinste in Bellegem back in 1892.
TEXT & PHOTO: STUART FORSTER
The beer, now sold in 25 centilitre bottles as Roodbruin, was originally known as Ouden Tripel when it was first distributed. Four years ago, it was named the world's best dark beer at the World Beer Awards.
Deep ruby in colour, it has a fawn head. The aroma of this beer is fruity, with hints of cherry and fruits of the forest. Its flavour is bitter-sweet, also with hints of cherries, malt and mild notes of rounded oak. The initial bitterness of Vander Ghinste Roodbruin rolls away to sweetness.
Flanders Sour Ale appears on the label yet that is only one facet of this complex and interesting beer; one that people who enjoy drinking sours are likely to enjoy. To produce Roodbruin, top-fermented beer is blended with lambic beer and matured in oak barrels for 18 months.
The Brouwerij Omer Vander Ghinste is a member of the Belgian Family Brewers association. It isn't just the name of its founder; five generations of the family have now been named Omer Vander Ghinste.
Tours of the brewery premises, including tastings, are offered at 10am and 2pm from Monday to Saturday. It is located roughly six kilometres from the France-Belgium border and easy to spot thanks to the tower erected to facilitate the brewing of pilsner in 1929.
Roodbruin pairs well with cheeses such as Roquefort, Achelse Blauwe and Stilton.
Brewery: Brouwerij Omer Vander Ghinste
Alcohol content: 5.5 per cent
Stuart Forster was named Journalist of the Year at the 2015, 2016 and 2019 Holland Press Awards. Five generations of his family have been actively involved in the brewing industry.
Subscribe to Our Newsletter
Receive our monthly newsletter by email