Beer of the Month: Straffe Hendrik Tripel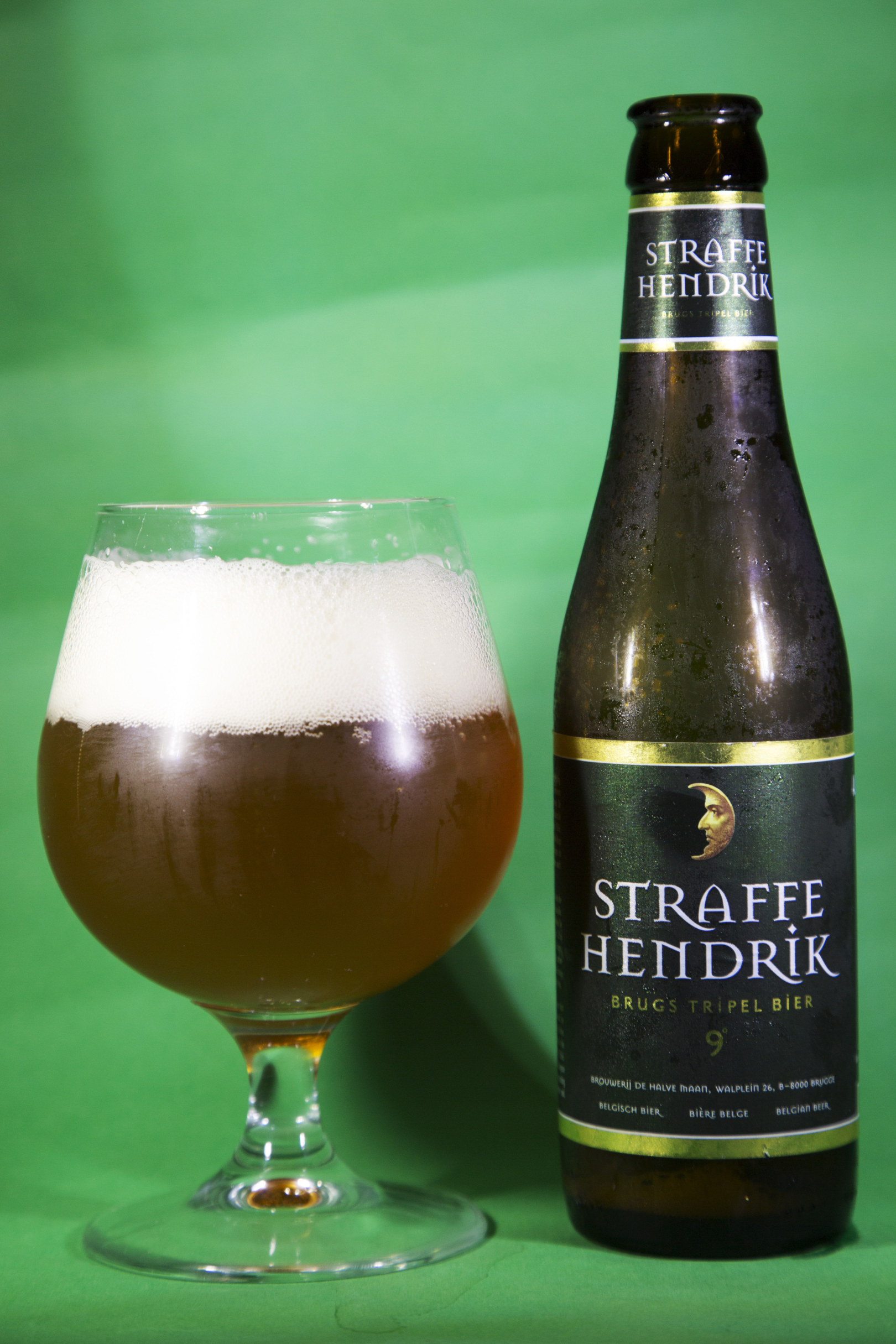 Translate the name of Straffe Hendrik into English and you have 'Strong Henry'. That is your first indication that this tripel style beer might pack a powerful punch. It is a product of Bruges' De Halve Maan brewery, run by the Maes family. Over the years, they have had several strong characters known by derivations of the name Henry, hence the name of this product.
Henri I took control of a brewery in the centre of Bruges back in 1856. Today, Belgium is widely regarded as a world leader in brewing, yet the second Henri at the brewery's helm felt compelled to journey to England to investigate brewing techniques. This particular top-fermented beer was first served in 1981 at the unveiling of the city's statue of St Arnold, a patron saint of brewers.
The name of the brewery, De Halve Maan, means 'the half-moon'. The elegant label of this tripel bears an image of a moon with a face. To brewers active years ago, it might have seemed about as feasible to put a man on the moon as it would be to run pipes 3.2 kilometres from a city centre brewery to a bottling plant. Yet in 2016, crowdfunding enabled De Halve Maan to achieve just that, enabling the brewery to remain in the urban core, where it can be visited during guided tours. Its rooftop offers fine views over the city.
Straffe Hendrik is a gold-amber beer whose fruity aroma has hints of banana. It has a gentle, rounded, citrusy flavour. It is an easy beer to enjoy on its own or accompanying chicken- or fish-based dishes.
Strength: 9.0 per cent
TEXT & IMAGE: STUART FOSTER
Subscribe to Our Newsletter
Receive our monthly newsletter by email