Beer of the Month: Kompaan Vrijbuiter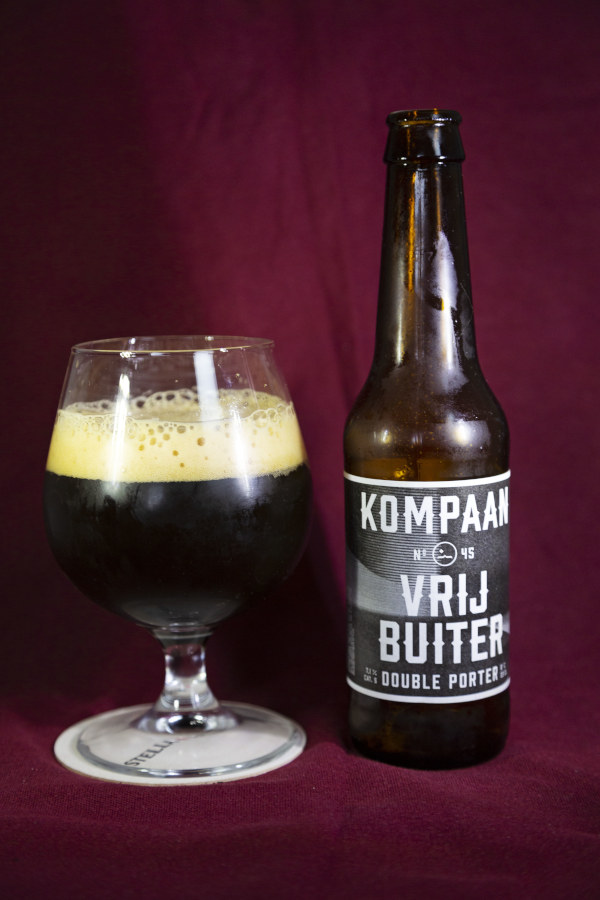 This double porter is liquid evidence that the craft beer movement is alive and thriving in the Netherlands. Kompaan's Vrijbuiter is available from shops in 33 centilitre bottles and poured as one of the 20 draught beers at the brewery's taproom in The Hague.
The taproom was opened during 2015 in Saturnusstraat — next door to the brewery in Binckhorst district, close to the centre of the city — after crowdfunding raised 150,000 euros. Jasper and Jeroen Kompaan formed their company three years prior to that and Vrijbuiter was one of their earliest recipes. On 29 June, the premises will host the Kompaan Beer Fest, at which 12 breweries from the Netherlands and beyond will showcase their products to a backdrop of live music and food.
The name of this brew translates to 'freebooter' and its colour is as black as the background colour of a skull and crossbones flag. Porter is a style of dark beer sometimes confused with stout, a slightly heavier style of beer. After falling from fashion during the last century, porter has seen a revival in recent years, thanks largely to craft brewers.
Vrijbuiter foams up into a smooth beige head when poured, ideally into a goblet-shaped glass. The aroma of this beer is a cross between roasted malt and fruitiness, with pleasant hints of figs and aniseed. The flavour of Vrijbuiter is dominated by liquorice with subtle hints of vanilla and chocolate. It has a smooth mouthfeel and leaves a sweetish finish.
It pairs well with pulled pork, pit beans and slow-cooked brisket.
Brewer: Kompaan Bier
Strength: 7.1 per cent
TEXT & PHOTO: STUART FORSTER
Subscribe to Our Newsletter
Receive our monthly newsletter by email