Beekman Fashion Group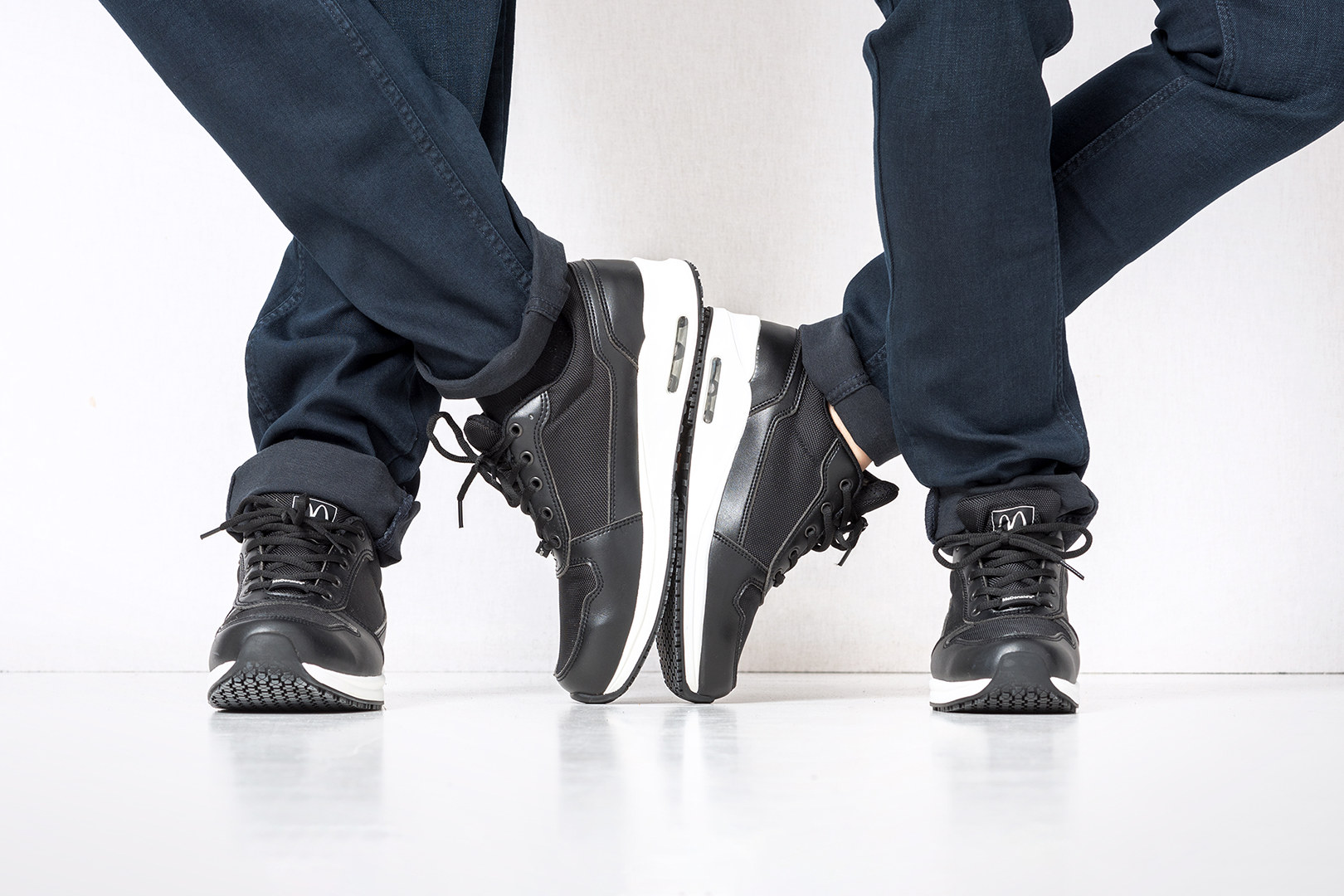 Staff styling with a personal twist
TEXT: EVA MENGER | PHOTOS © RON STEEMERS
Work uniforms are a funny concept. They are used to create consistency across the workforce, yet a lack of priority means that they are often not in line with the overall brand image. But Dyanne Beekman, well-known Dutch Fashion entrepreneur and owner of the Beekman Group, is here to change that.
The Beekman Fashion Group was established in 1996, shortly after Dyanne Beekman first started thriving as a celebrity fashion stylist. Having worked on several successful TV shows, it has always been her core mission to show people that everyone can look good for a reasonable price. Whether it is styling politicians or teenagers, boosting people's confidence by helping them lift their appearance is always her main goal.
The same goes for her staff styling efforts. With Beekman Staff Styling, Dyanne has intensively spent the last few years designing collections for huge companies including McDonald's, Spoorweg Museum and Roompot Holiday Park. Beekman: "It all started when McDonald's asked me for advice in 2010. After thorough brand research to abstract the brand identity, I developed a clear, visualised vision. Even then I knew it was important to approach staff styling from an unconventional angle."
Comfort as priority
First and foremost, Beekman looks at what she thinks employees would like to wear. "Before I start thinking about a collection, I try to create a support base and collect feedback from all layers of the organisation. Of course, this leads to contrasting visions, but it's my job to make sure that everybody's happy in what they wear," Beekman tells us. It is for this same reason that all her collections have a strong focus on fit. Not only should a uniform be comfortable and allow a person to move freely; it also needs to make people feel confident enough to really show themselves in the workplace. And making sure that designs are suitable for all body types is a huge part of that.
Beekman: "A pitfall for many brands is that they tend to completely change course every couple of years. There's nothing wrong with wanting a fresh look, but I don't think radical change has to be the answer. That's why I prefer to make minor changes in the course of time – though that is not to say that it can't have a major impact on appearances!"
That said, Beekman's first collection for McDonald's (2011) did include some surprising elements. "The board of McDonald's Netherlands was surprised that the collection I designed for them was mostly blue, rather than the famous red and yellow. I had to tell them that neither of those colours is actually very flattering. Blue tones, on the other hand, suit pretty much everyone, and they also bring colour to people's faces – even after a long, tiring day at work," Beekman explains.
Uniforms for McDonald's McCafé staff.(left) Small McDonald's logo on uniform trousers. (middle) Uniforms for McDonald's table service staff.(right).
Pioneering
Beekman's creative and unconventional vision has led her to various remarkable successes. For Roompot Holiday Park, Beekman Group was the first to ever design staff uniforms comprising jeans. But that is not all: as they did not want those jeans to fade colour after a while, clearly marking a difference between old and new staff, the group developed a technology that prevents jeans from discolouring. Beekman: "I think that's definitely what makes us unique. From idea generation to design and production, we do everything ourselves."
"But," she continues, "My absolute proudest moment has been the Safety Sneaker." Launched in 2017, this functional yet super fashionable sneaker has won the hearts of many. "Standing on your feet for eight consecutive hours is unbearable without appropriate footwear, but for vanity reasons, many people pick style over functionality. The Safety Sneaker offers both. It looks amazing, makes you feel like you're walking on clouds, is antibacterial and, last but not least, offers the best slip resistance I've ever come across," Beekman says proudly. "Especially since health specialists started recommending them to their patients, they're flying over the counter."
Warm puffer jackets designed for Spoonweg Museum staff. (left) Dyanne Beekman. (right)
In the future, Beekman plans on styling staff for plenty more brands, both in the Netherlands and beyond. Since former C&A board member Frans ten Berge joined Beekman Group as Managing Director in 2012, the company has started having an increasingly international focus. With McDonald's staff styling, they are currently active in 14 different countries, but requests from other international brands are also coming in at high speed. Want to find out how Beekman can help your staff look great? Check out her website and get in touch.
beekmanstaffstyling.com / dyanne.nl
Subscribe to Our Newsletter
Receive our monthly newsletter by email