Beaufort castles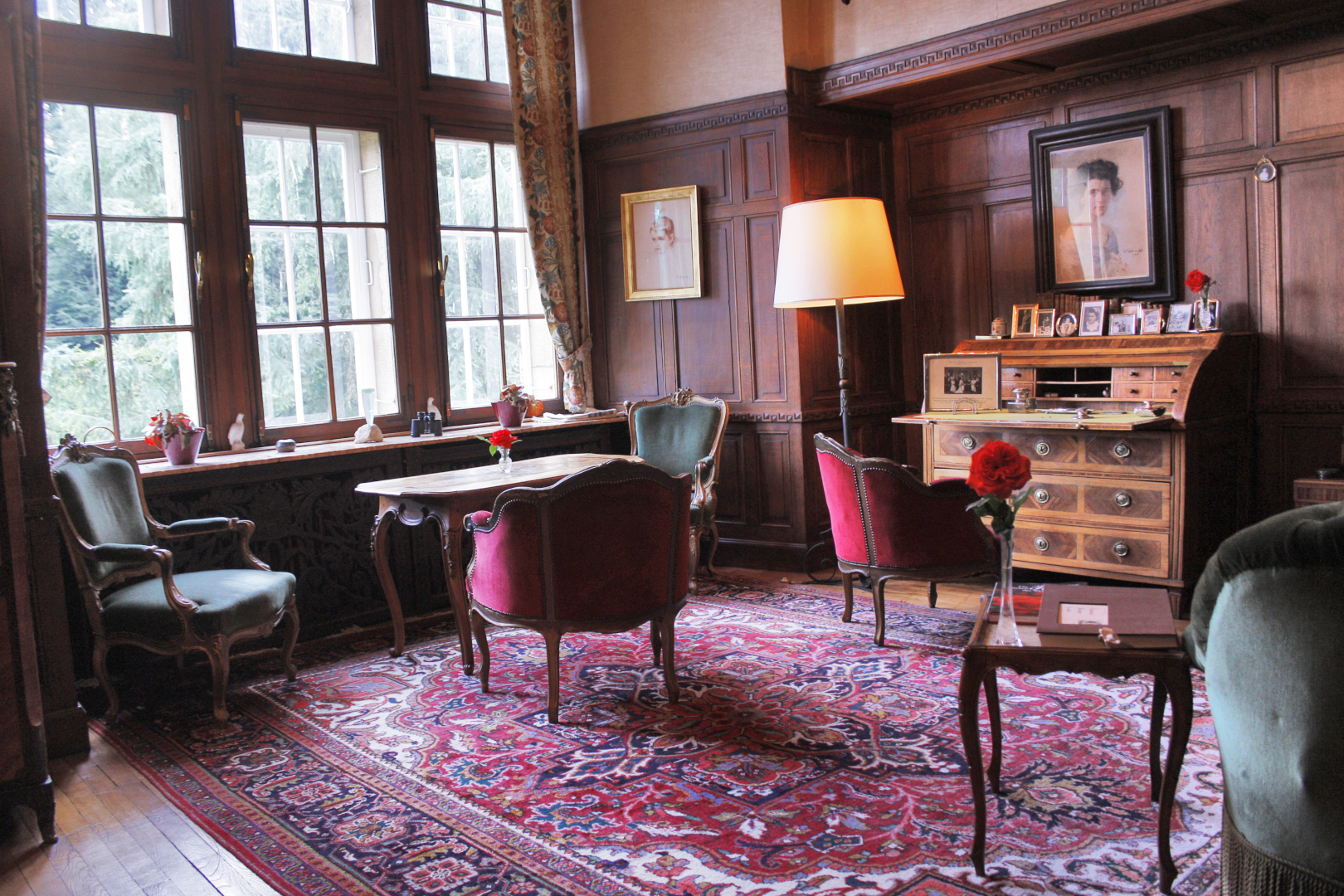 Bringing history to life
TEXT: MARTIN PILKINGTON | PHOTOS © GR-INK
Visitors to Beaufort in Luxembourg's romantic Haupeschbach Valley can immerse themselves in two distinct periods of history by experiencing its twin castles.
The medieval building broods with martial austerity, a ruin that sends the imagination racing back almost a thousand years to when its defensive walls were begun; its Renaissance counterpart, still furnished and decorated for habitation, exudes elegance and civilisation, art and comfort. Beaufort's contrasting castles sit together as an illustration of changing times and changing priorities.
Jacqueline Kuijpers has lived in the Renaissance building for more than 30 years, stretching back to the time when the last chatelaine, Annemarie Linckels-Volmer, resided in its opulent surroundings. She has worked in both châteaux over that time, so has plenty of suggestions as to what must be seen on a visit: "For the first-time visitor, what really stands out in the medieval castle are the imposing structural elements – the various towers, the well, the spiral staircases, prison, the guardrooms… and people are captivated by the torture chamber, which still contains various torture devices!
Making trips memorable
"Actually it's far from certain the castle ever had such a chamber in reality," she admits, "but the last owner put it together to educate and fascinate visitors." Making sure that visitors enjoy a memorable trip is something still central to the thinking of the two organisations overseeing the use and maintenance of the castles, Les Amis des Châteaux de Beaufort, and the Service des Sites et Monuments Nationaux, with events and activities at the site that help make the most of it.
"As regards the Renaissance building," Jacqueline continues, "it's the overall experience of seeing a castle in a totally liveable state, complete with all its furniture and decoration, a home in the grandest style, that people find most striking." To complete the picture of a grand residence there are stables and a fine rose garden, along with another extensive garden that once was part of its magnificent park.
Grand events
The character, history and grandeur of the castles are captured and communicated in different ways. On a rather grand – and decidedly dramatic – scale, the new season (beginning on 24 March) will be marked with a grand opening on 31 March and 1 April, the walls of the medieval castle acting as a giant screen onto which spectacular video-images will be projected. And on 13 May a day of choral singing, arranged with Luxembourg's Choral Union, will fill the air with music in keeping with the magnificence of the surroundings.
But there is a homelier way that one relatively recent part of the Beaufort Castles story is celebrated in every visit to the Renaissance building. "In 1932 M. Linckels started producing Cassero, a blackcurrant liqueur," explains Mme Kuijpers, "and in 2009 my husband and I re-started production in the castle cellars. It's now sold here and in some selected stores in Luxembourg, and a little taste of the drink, which people definitely seem to enjoy, is included in the entry price."
Photo: Roll Schleich
Jean Beck
Born in humble circumstances in Luxembourg-Grund in 1588
Having risen to be a great general, he was made a baron by Ferdinand III in 1637
Civil Governor of the Duchy of Luxembourg in 1642
Started construction of Beaufort's Renaissance Castle circa 1643
Died 1648, a year before his castle was completed
END BOX
The Linckels family
1928 Edmond Linckels purchases the castles and begins restoration work
1930 M. Linckels begins producing Cassero liqueur in the cellars
1932 the medieval castle re-opened to the public
1934 Edmond marries Annemarie Volmer
1975 Edmond dies
1981 an agreement for the state to take over the castles, but for Annemarie to remain in residence for the rest of her life
2012 Annemarie dies aged 97
Opening periods
Medieval castle open year round, for visits with guide (on reservation) or without
Renaissance castle open March – November, for guided visits in groups of 12 only
Subscribe to Our Newsletter
Receive our monthly newsletter by email