Baloji: On the right track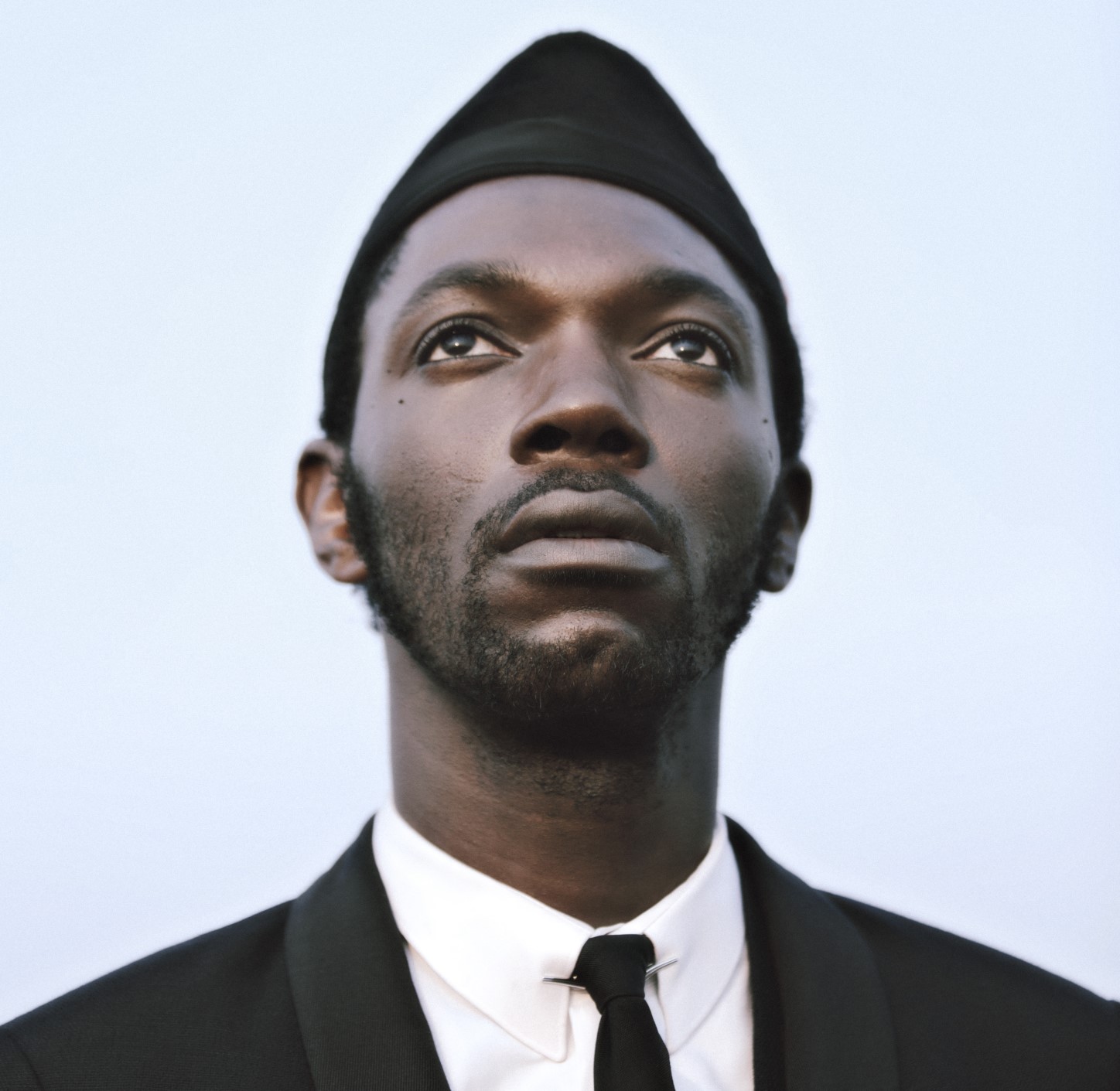 A singer-songwriter, rapper, producer, and director: Baloji's skills are as varied as his music is eclectic. With influences ranging from punk to gospel, this artist cannot be put in a box. Since bursting onto the hip-hop scene almost two decades ago, the Belgian-Congolese musician has scooped a bevy of Octaves de la Musique awards and performed all over the world, clocking up fans including Damon Albarn and Jamie xx. As he prepares for the release of his third solo album, we caught up with the cultural polymath, who grew up in French-speaking Wallonia and now resides in Ghent.
Having kicked off the year with a performance at the Netherlands' famous Eurosonic festival, 2017 is shaping up to be a big year for Baloji, with an impending new album and upcoming shows across the continent. Since entering the music industry in his teens, the 38-yearold has already played at iconic events on both sides of the Atlantic – from the UK's Glastonbury Festival to Coachella in the USA. He has also graced the stage at world-famous venues such as the Royal Albert Hall in London, but it is a 2011 performance in New York that the musician cites as a career highlight. "One of the most incredible places to play was Central Park – it's iconic! I remember my parents had some pictures of Diana Ross taken during her famous performance there singing in the rain. I thought of that while playing there," the artist recalls.
Reconnecting with Congo
He may be accustomed to playing big crowds and prestigious venues, but Baloji is equally at home with an intimate, lowkey gig, a trait that was reinforced thanks to working alongside musicians in the Democratic Republic of Congo (DRC). "I played in DRC with all these musicians who rehearse whether they have a show or not. I learned from them to play every concert like it's your last, whatever happens. Even if there are 50 people or 5,000, it doesn't matter – you just have to do the concert like you prepared it."
Baloji moved to Belgium from the city of Lubumbashi, Congo, at an early age and grew up with his father's family in the city of Liège in French-speaking Wallonia. Tracing his roots has always been an important element of his music. The artist's first solo album, Hotel Impala (2008), was written for his mother back in DRC about the life he had led in the two decades they had been apart. "Reconnecting with Congo was not easy. I spent, like, 15 years without going to DRC. When you see Congo again for the first time it's quite challenging because you are confronted with what you are," he begins. "You still look like a stranger. It took me time to understand that even there, I'm going to be different just because I'm living in Europe. I have my European 'body language' – it's not only about clothes or superficial things but it's obvious the moment you talk that you come from Europe. Trying to blend in makes you fake; it's when you accept to deal with the differences that you find your place."
Verses with diversity 
Currently based in the city of Ghent in the Flemish Region of Belgium, Baloji is busy working on a new album set for release later this year. Named Avenue Kaniama, after a street name in Congo, the record will have a proper storyline and should be played from beginning to end. "I'm really proud of the album. It's really exciting and it has surprised me. I didn't expect myself to go as far as I have, which I think is interesting," he enthuses. What can we expect, content wise? "A lot of different things! Personal stuff, things about my identity in Congo and in Europe, Belgium specifically. My two identities are very central to my work." Musically, it would be impossible to place Baloji into one category. His oeuvre combines elements from hip-hop to rock, soul and gospel, not to mention traditional African styles and electronic music. His fascination with the latter of course has its roots in the Benelux. "I think in Belgium the most influential group is Soulwax, I love their aesthetic. They were one of the first bands to play electronic music live," he smiles. One of Baloji's favourite tracks to perform live is Karibu Ya Bintou from his 2010 album Kinshasa Succursale. "I love it because it's punk. It's very wild. There's a video of the song online, it's the first one I directed myself so it's a special one for me."
The right direction
A director too? Just another of the many strings Baloji can add to his bow. The video for his latest single Spoiler, taken from the EP 64 bits & Malachite, is the most recent clip to showcase his directorial talents and features four generations of Congolese musicians on stage at the Kinshasa art school during a graduation ceremony. "I never trained to be a director, I just learned by doing it," explains the rapper, who is always impeccably turned out. In fact, getting behind the camera has made him more interested in fashion. "I don't see myself as fashion designer, but I started working with a tailoring company for my first video. Textures and clothes can be part of the script and integrated completely in a project, like we did for the Unité & Litre video. We wanted to show the gay community of Kinshasa in some clothes by Grace Wales Bonner from the start. We selected the setting and visual based on that look." Looking sharp He may have collaborated with Belgian accessories brand KOMONO on a sunglasses range, but the rapper has no plans to follow in Kanye West's footsteps and launch his own fashion label. An area Baloji is keen to branch into however, is cinema. The creative is currently working on his own movie project. "I can't say too much but the script is done," he smiles. Acting is another avenue which interests him, although the current lack of diversity in the film industry is uninspiring. "In Belgium, there are barely any job opportunities for dark-skinned people, but I would love to do some acting. Actually, that's maybe something to encourage me to be a director," he adds.
Finding himself
Growing up, Baloji's idols were American rappers such as Jay Z and the Wu-Tang Clan. Aged just 15, he joined Belgium hip-hop group Starflam under the moniker MC Balo. Their 2001 album Survivant went platinum, giving Baloji a taste of success at a young age. An accomplished solo career in his twenties followed, with debut solo album Hotel Impala scoring him two prestigious Octaves de la Musique awards. "Something that everybody tells you is that you never have a second chance to make a first impression," he muses. "I might say that I disagree with that. You can be better the second time around." Ready for the release of his third solo album and nearing the end of his thirties, Baloji is feeling better than ever about his career. "When you're 18, you're just happy to have girls around you. People love [the music] because it's fresh, but you're not at your full potential. I know much more what I'm doing now than I used to," admits the multi-talented star. Well, Baloji sure knows how to do many different things. Something tells us this next album is going to be worth waiting for.
TEXT: ANNA VILLELEGER | PHOTOS: KRISTIN-LEE MOOLMAN
Subscribe to Our Newsletter
Receive our monthly newsletter by email