ArchSpace-M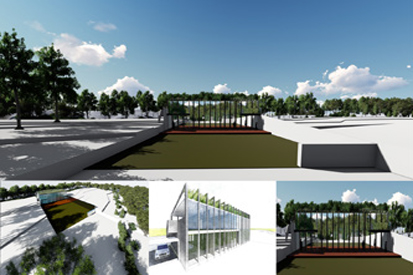 Innovation as the key to urban solutions
TEXT: EVA MENGER | PHOTO © ABHIJIT MANDREKAR
Dutch architectural lab ArchSpace-M may be many things, but it is an innovation factory most of all. From urban planning to landscape architecture and interior design: whatever the challenge, founder Abhijit Mandrekar and his highly experienced, forward-thinking team have been coming up with impressive solutions ever since they started in 2003.
Mandrekar: "We always bring something new to the table. When Kerkrade came to us for a solution to their lack of public space, we turned the concept of urban planning upside down. Whereas public spaces are usually designed for leftover pieces of land, we made it our first priority. Only after the allocation of public space did we start thinking about ways in which buildings could also be incorporated."
Another example is the motorway office complex near Roermond City. How do you make such office blocks desirable, let alone turning them into eye-catching landmarks? Solution: change the context. "We start building below ground level to add space, but we've also designed a rooftop car park so that the ground floor – the most expensive level – is not just taken up by cars. This also means that traffic has to pass through the building, making for seamless integration of statics and dynamics," Mandrekar explains.
And then there is the invisible house – one of Archspace-M's latest and perhaps most magical projects. "When building in a beautiful, luscious forest, it's a crime to not let that environment play a central role in the architecture," says Mandrekar. "Only using timber and transparent glass has multiple benefits: while the wood means that we don't have to waste any cut-down trees, the glass is transparent only when there is a light source behind it. What this means is that during the day – when outside light is at its brightest – the house becomes invisible."
Subscribe to Our Newsletter
Receive our monthly newsletter by email