An amazing night out at Stadsschouwburg Utrecht
Text: Michiel Stol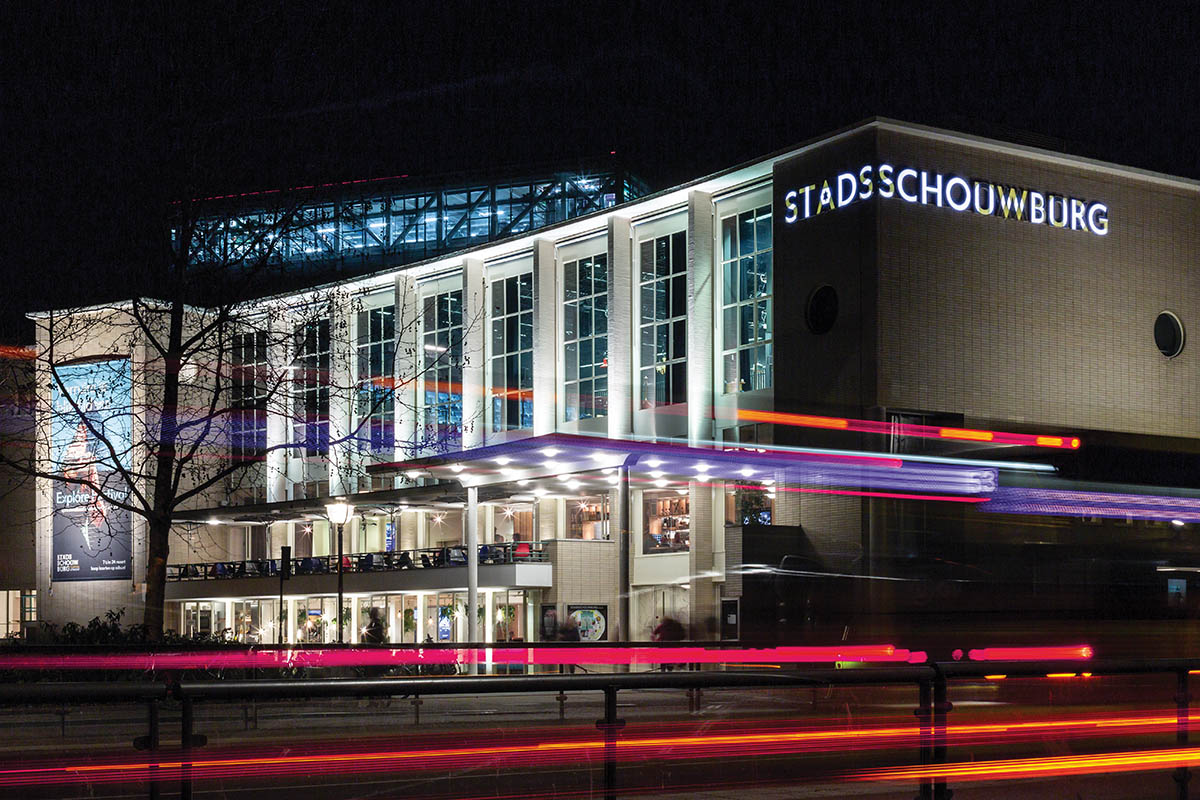 Located at one of the former defences of the city, Stadsschouwburg Utrecht is the place to enjoy exquisite food and amazing performances by internationally acclaimed artists. "Its doors may have been opened over 75 years ago, yet it still looks and feels as contemporary today as it did then," says Ab Hooijer, head of information at the theatre.
The Stadsschouwburg opened its doors in 1941 and was designed by the modernist Dutch architect Willem Marinus Dudok. Its low height and high windows make it fit perfectly within its garden. "Throughout the war there were performances; mostly classical pieces," explains Hooijer. "Today the agenda consists of all kinds of great art, from opera to contemporary dance, music, and comedy."
The shows that are on stage, are for everybody to enjoy. "Not just for adults, but young people, as well. This December, our Christmas show Back to Oz is a feast for the whole family," enthuses Hooijer. The show is a modern adaptation of the classic story by L. Frank Baum. "The switches between acting, music and film make Back to Oz an absolute must to come and see." It will be on stage from 20 to 29 December, with matinee and evening shows.
A visit to the Stadsschouwburg is always sure to be a great night out. Dine in style beforehand at the restaurant, where the chef will have prepared a seasonal menu. Enjoy an amazing show and, afterwards, grab a drink and relive what you just saw. "All in a theatre whose architecture will take your breath away," smiles Hooijer.
Web: www.stadsschouwburg-utrecht.nl
Subscribe to Our Newsletter
Receive our monthly newsletter by email