Afrojack: Mind over matter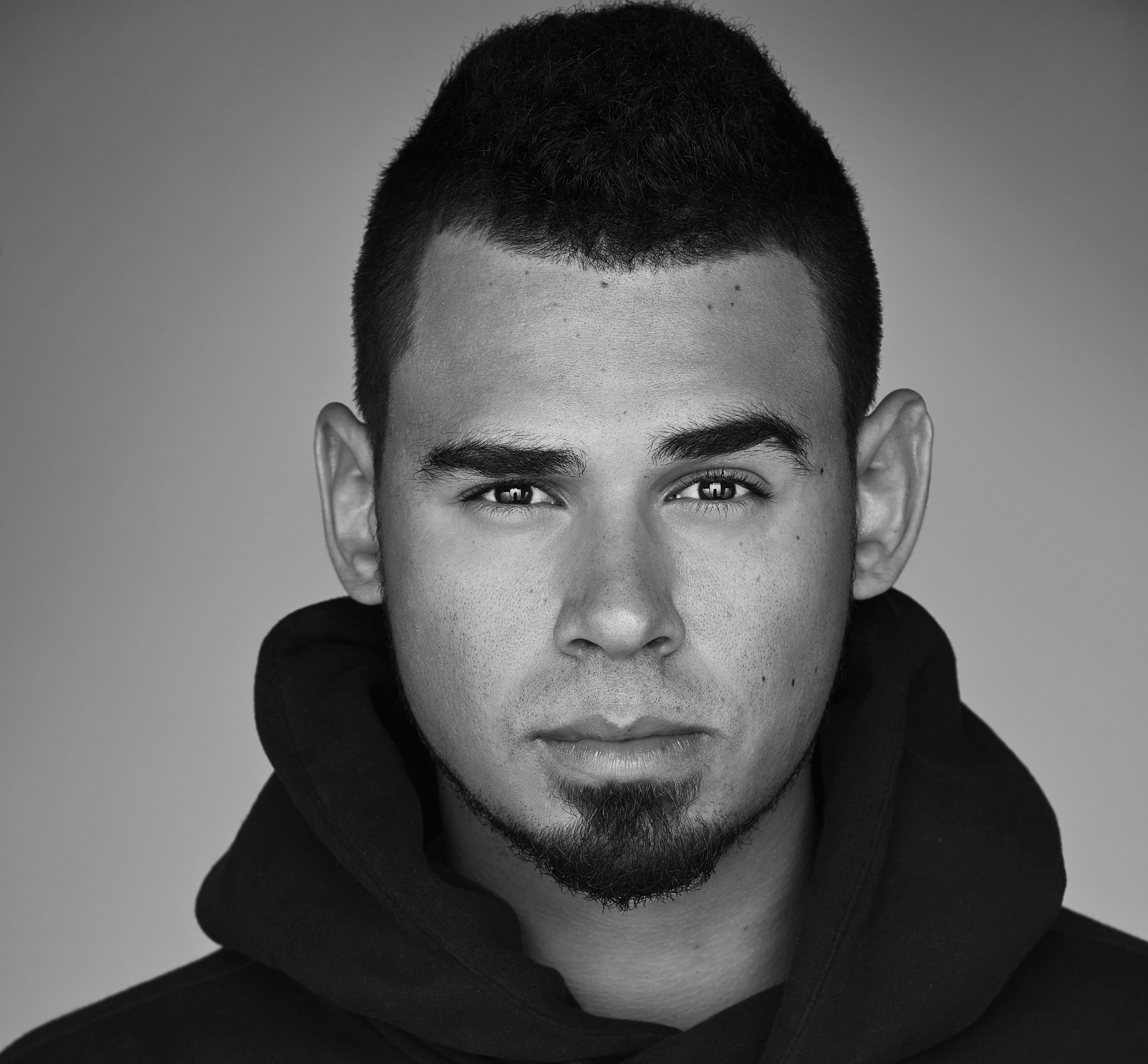 At the cusp of the new millennium, a teenage boy of just 14 graced the Rotterdam club scene, making his bones as a DJ. Now, still only age 28, Afrojack is unstoppable. A remarkable list of hits and collaborations make up his portfolio, having worked with a powerhouse of names such as Snoop Dogg, Wiz Khalifa, Sting and Chris Brown and also producing and composing for Beyoncé, Nicki Minaj, David Guetta and Sia. Discover Benelux caught up with this Dutch dynasty of music and got inspired by his can-do mind set and level-headed approach to his success.
Aside from releasing club records and remixes, Afrojack's his first studio album Forget the World in May 2014. Originally from Spijkenisse, Afrojack (real name Nick van de Wall) says: "For me as a producer, there was nothing better than releasing records and having them available in the shops. That was like a seal [of approval] that said: look I am a real artist because my music is for sale."
Giving his all
Yet Afrojack's mainstream success began much earlier than his first album, with the release of Take Over Control in 2010 and Give Me Everything (featuring Ne-Yo), which came a year later. The first, a house track with electro influences and vocals by Dutch singer Eva Simons that charted in several countries and the other, a Pitbull party hit from 2011, were the addictive sounds that really launched his career. "It was a coincidence," he recalls. "I was already in contact with Pitbull to go to the studio together in Miami, but then when I played him Give Me Everything, he was totally crazy about it. He immediately recorded his raps and called Ne-Yo to write the hook. The entire record was pretty much finished in one day."
Give Me Everything became a global chart-topping track, reaching number one in the United States, United Kingdom, Belgium and the Netherlands. "This collaboration really got the ball rolling, I got lots of calls from famous artists and managers," he says.
Show time
When he is not producing a new hit record, Afrojack is jet-setting all over the globe to play at the biggest dance events. When it comes to preparation for a show, he likes to go with the flow of the night. "I usually prepare very little up to the day itself," he says. "I always have a selection of 300 to 400 records, and eventually I will pick around 20 tracks while I am playing. That's what I love about DJ-ing, and it keeps it interesting for the audience." He lets the vibe of the evening and energy of the audience decide what music to play. "If they have lots of energy then you can destroy them. If they are a little tired, then you can slowly ease them back into it, and then destroy them. It is about building and releasing energy. It's like live directing a movie, it needs to have enough tension, but also enough party and a bit of depth here and there."
Cross-genre collaborations
Known in the club scene for his live dance shows, Afrojack is not afraid to break away from this genre. "I am very anti 'there is just one thing in the world'. But then again, my shows are generally just dance. But as a producer, or musician, I think it is a shame not to try as many things as possible."
This is also clear from his album Forget the World, which fuses power ballads, house, dance and electro. But what really connects the songs is their vocal-lead quality, strong party vibe and high dancability, often with pumping drops. "For example making a house record with Wiz Khalifa for my previous album, which was very interesting," he says on combining different genres and artists. "Or putting Sting on an EDM track. Those things are less obvious, and to accomplish them, that is the challenge. There are always things where I questioned myself, should I really be doing this? But in the end I have always thought, why not? Try, and see what happens."
Doing new things
Wanting to try new things also applies to Afrojack's wider activities, such as joining forces with fashion brand G-Star to create a clothing and sunglasses collection and recently also creating a new version of his single Unstoppable as the soundtrack for the video game Call of Duty Black Ops 3. He says it is the challenge that moves him to enter these new fields. "For example what we did with Black Ops, the new Call of Duty," he says. "Pulling the record apart that I made, and using it as a score for a video game. I find those things very interesting challenges." Combining audio with visuals to achieve a certain goal also sparks his interest. With the emotional power of music, Afrojack believes you can get people to pay more attention to an airline safety video for example.
"If you play classical music during the video, then you can count on it 1,000 per cent that every child on the plane will not be paying attention," he says, and adds: "It is like a new hobby of mine, I will always continue to make music, and I will never let these things get in the way of making my own music, but if you can do it on the side then that is really great."
Always up for a challenge
Of course, branching out into new genres or even crossing into other industries can put you out of your comfort zone, but Afrojack has no problem with this. "The harder it is, the more fun the challenge. Nothing is impossible. The only thing that is impossible, is if that's what you tell yourself and you just don't start it, but I usually think that kind of behaviour is just lazy."
This can-do mind set is very noticeable in Afrojack when we ask him how he keeps up with the insane lifestyle as a DJ; the late nights, long flights, working 16 hours a day and running his own label Wall Recordings. "You can always complain about everything, but in the end it is a choice if you want to deal with it or not, do it or don't do it. I chose to do it," he says. "Don't forget, my work is also my hobby, my passion."
Describing how he sometimes even forgets to eat as he is busy working, he says: "It doesn't matter what time you need to be up the next day, because you feel the fire inside of you. That is the human feeling of passion, you can't get around that."
Being part of a better world
Afrojack certainly enjoys being able to see the world while travelling, but for him the best part of the DJ lifestyle goes deeper. "Within the dance scene there is a sort of separate society," he explains. "The interaction of different cultures, without racism, without aggression, just joy – celebrating life basically – it's always been my dream to constantly live in this. And now, to always be part of that, is just incredible."
His aim while making music also feeds into this. He finds it very important that different kinds of people appreciate his tracks, from the people he works with in the studio, to his mother and even his grandmother: "Bringing people together by a little piece of music, people that normally don't understand each other's music, and then creating a record that translates to both generations, that is pretty much my goal."
Success as motivation
While having conquered a place among the best DJs in the world, regularly featuring in the top ten of the renowned DJ Magazine chart and ranking number six in the Forbes 'World's highest paid DJs' in 2014, Afrojack still admits that he is "never really 'okay'", never entirely satisfied.
As an example, he recalls having simultaneous number one hits all over the globe last summer. Hey Mama (featuring Nicki Minaj), which he created with David Guetta, was in the top five in the American pop listing, his song SummerThing! featuring Mike Taylor was number one in the Dutch pop listing and the dance charts in Japan and America. On top of that, Summer Madness, which he made with the Japanese group J Soul Brothers, was number one in the pop charts in Japan. "This was all at the same time," he says. "And the only thing I had on my mind was, well, then the next record will have to be even better to exceed this. Every success inspires me to get more success. You're never at the top."
What the new year will bring
Yet another achievement Afrojack is hoping to attain this year is to release a new album. "I already have a lot of music ready, but I am looking at how I want to release them, with which label and which artists," he says. What will be new is that he has started writing lyrics for the first time. "It is very interesting to hear your own lyrics, but in a good way. I have always composed my own music, composed and produced it, but never written it."
As with his first studio album, we can expect to see many curious collaborations, but he does not want to reveal any names yet. "I can't sing for the life of me, so I leave that to the professional singers of this world, and I gladly work with them to create a nice project."
Subscribe to Our Newsletter
Receive our monthly newsletter by email