A winter wonderland in Amiens
Text: Laura Gozzi | Photos: Awelty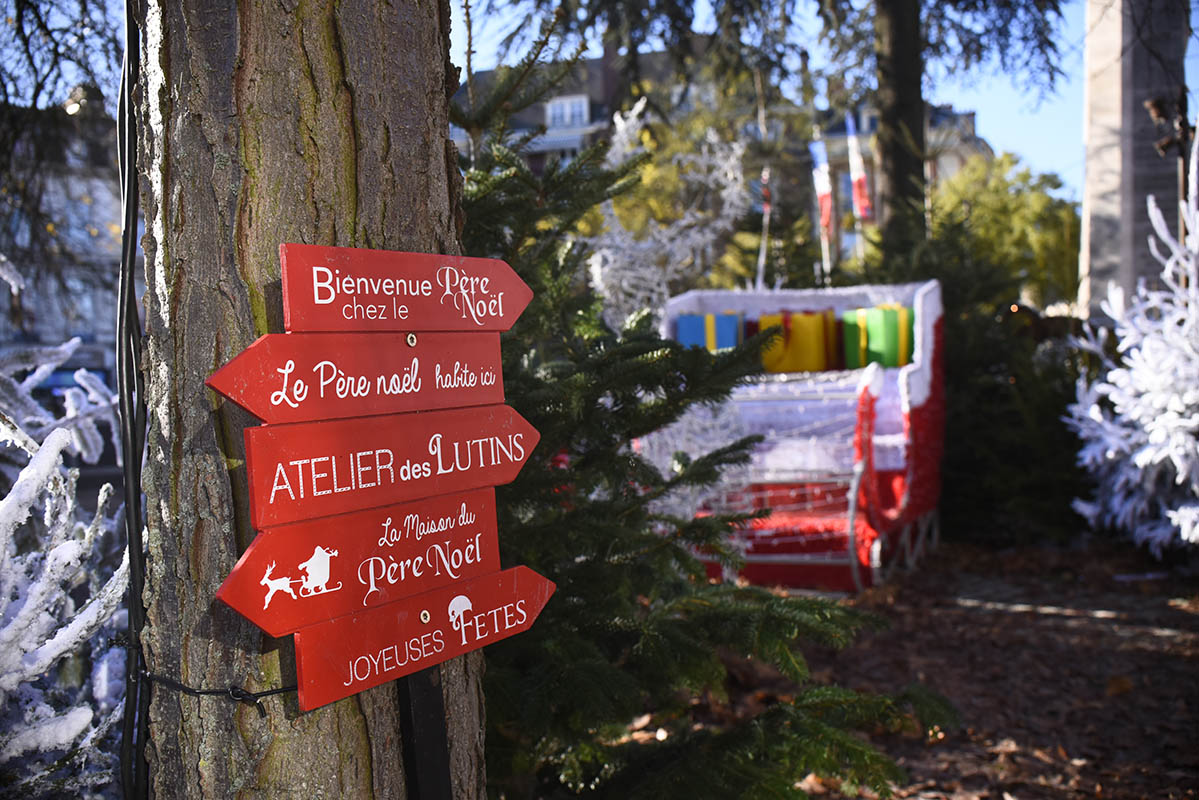 On 23 November, the centre of Amiens and its pedestrianised areas will light up for five weeks, welcoming shopkeepers and shoppers, parents and children, and tourists from far afield, with the opening of the Christmas market on Place Gambetta.
Amiens Christmas market is the largest in northern France and one of the last to be organised by the local shopkeepers' association instead of the city council.
"The difference is that we have the freedom to frame the market not only as an attraction for local residents, but also as a great attraction for visitors from outside the region," says Isabelle Dheilly, delegate-general of the Amiens shopkeepers' association, although she points out that "we will work closely with the city to provide free entertainment and activities for all our visitors."
Reasons to visit the city during the most magical time of the year abound. Alongside the traditional 15-metre-tall Christmas tree, the market will feature a large ice-skating rink and a free supervised play and workshop space area for parents to leave children in while they browse the market.
If this wasn't enough, the Christmas market is traditionally set up a few steps from the cathedral of Amiens, a UNESCO World Heritage Site which celebrates its 800th anniversary next year; the home of Jules Verne is open to visitors and, as Isabelle Dheilly says, "we're an hour away from the seaside, and the coast is a feast for the eyes." It's not a surprise that Amiens has long been on the radar of English and German tourists who tour Europe's markets every December.
This year, visitors will be able to take part in a new challenge: the Fée Nomenale. "It's an interactive app-based challenge which is essentially a 'fairy hunt'. You download the app, use your phone to scan the fairies hiding around the town and collect points to win prizes. It's a fun activity for children and grown-ups alike and it will help people discover not only the market, but also the shops and landmarks around the city centre."
For the third year in a row, the market will compete to win the title of Best European Christmas Market. It came 15th in 2017 — and the organisers vow to keep making the market bigger and better every year. This seasonal event is most definitely not one to be missed.
Open from 23 November to 30 December (excluding 25 December). Web: fr.marchedenoel.fr
Subscribe to Our Newsletter
Receive our monthly newsletter by email