12Mprove: 'Employees who love what they do, will get the best results'
Text: Michiel Stol | Photos: 12mprove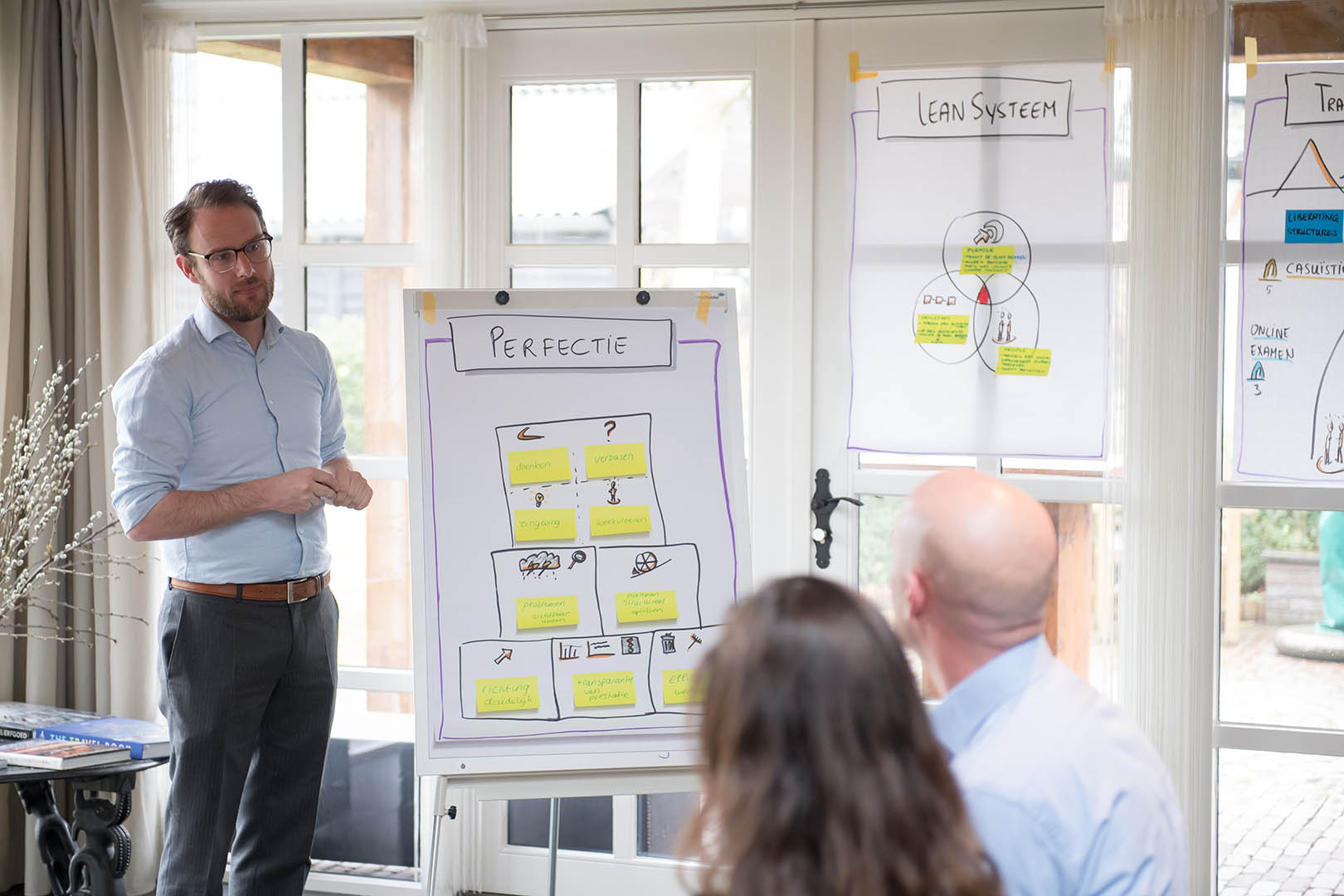 As a company, it is natural to want to add value for your customers. In doing so, you are always looking for ways to improve your results. One method for achieving this is to improve your employees – helping them work more efficiently and developing lean thinking, knowledge and practical skills in the workplace. "Employees who love what they do, will get the best results," says Remco Rovers, Lean Master Black Belt and founder of 12Mprove, an organisation renowned for its impactful training sessions.
Lean thinking is a way to shape your business processes in such a way that it will not only benefit your customers, but also your staff. "On the one hand, it is about creating customer value by reducing 'wasted time'. Rethinking existing processes, that often frustrate staff members, to make them more efficient. This will take those frustrations away, therefore helping to make your employee's job enjoyable again," explains Rovers.
Rovers was first introduced to lean thinking while working at a large energy company in the Netherlands. "I was immediately sold on the philosophy of it; putting people first, to get better results. I immersed myself in it and soon found a colleague who felt the same," he reminisces. That was Frank Bossema, and together in 2013, they founded 12Mprove. "We first gave training sessions at a sourcing company. They made a real impact, and from there on, the ball kept rolling." In 2015, Robert Zaaijer joined the partner team of 12Mprove and together, they focused on the further growth of the company. In 2018, Frank stepped back from the board.
Today, 12Mprove – which is fully accredited by the Lean Competency System (LCS) of Cardiff University – gives training to staff and management, from organisations ranging from major companies to municipalities. Over the years, they have trained over 2,500 people. "Seeing our training sessions have such a positive effect on employees is tremendous. They really seem to like it, given the extremely high ratings they give us on educational portals."
Interactive, hands-on and energising
The idea behind 12Mprove's success? Their concept of 'blended learning'. "If there is one thing employees do not like, it is sitting in a classroom, listening to someone for hours or days on end. They are more about e-learning in their own time. It is also less effective if they just sit and listen. It will not stick," explains Rovers. But the success of lean thinking comes with group training.
So, to get the best results, 12Mprove created blended learning, an approach that comes from a 10-20-70 learning model. Ten per cent is blended or classroom learning, 20 per cent is coaching on the job by 12Mprove coaches and 70 per cent of the learning comes from practising the new material in the students' own working environment.
Trainees will do some online preparation, then follow the class where they present what they have learned so far." The classes are fully interactive, with the use of games and simulations to tackle challenges. "Games are a gateway to tackle complex issues, which of course we deal with as well, via the simulations." All the challenges they address, are real life challenges from the job, brought by the students themselves.
Rather than be on the work floor 24/7, telling them what to do, the 12Mprove trainers coach the staff members, by talking to them and sending bits of knowledge to help them with their challenges. They also organise return days, where the whole group comes together to discuss how they are doing. "Training can only be impactful, if students follow up on it. We feel that coaching is so important, that we take our time." In total, employees who follow the training, will be doing so for at least three months. Most of this involves using what they have learned in their daily practice.
"The best thing we can ask for is seeing them come back energised and with increased enjoyment for their job, not to mention watching their organisation change and grow. Because that is the beauty of lean thinking – it is not about working harder, it is about working smarter and bringing employees more fulfilment. That results in growth and better service for their clients. A win-win for everybody," concludes Rovers.
Web: www.12mprove.nl
Subscribe to Our Newsletter
Receive our monthly newsletter by email