Vondelpark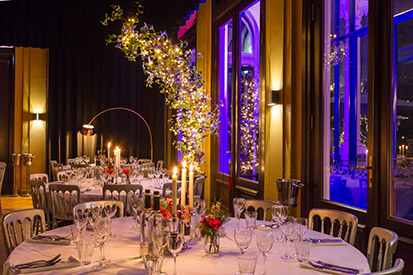 After a few of hours wandering around the city centre or visiting one of the great museums the city has to offer, it is time to take a break and catch your breath.
One of the most famous parks in the Netherlands is the Vondelpark. A charming and lively park in the middle of
Amsterdam and perfect for escaping the hustle and bustle of the city. The beautiful nature and the relaxed atmosphere offer joy for everyone. Kitchen & Bar Vondelpark3 is the perfect place to eat or drink while still enjoying the lovely surroundings of the park.
Vondelpark3 is in an astonishing building located in the Vondel CS, which was built in 1874. The surroundings of the park and the building itself make the restaurant a bucket list item, but they also have a mouthwatering menu. Whether breakfast, lunch or dinner, the chefs offer fresh and honest food daily. There are also vegan and gluten-free options. Making reservations is easy via their website and you can make a reservation for the outside terrace, even for dinner. And when the weather conditions are not optimal, inside is a spacious and comfortable setting in which to enjoy a bite and a refreshment.
For those who are in search of a real city escape, Strandzuid is the best option. A city beach that offers an entirely different world in the middle of Amsterdam. At Strandzuid you can sunbathe on a beach bed, have special drinks at the terrace or enjoy great food with your friends. As they follow the principle of surf, turf and earth (fish, meat and vegetables) there is great food for anyone.
Strandzuid is particularly popular among locals as a city escape. Strandzuid is located near convention centre RAI, surrounded by hotels and only a 15-minute drive from the city centre. During the hot summer months, Strandzuid has several events planned; remarkable parties, after work drinks and the famous beer parties. The summer is only just beginning at Strandzuid.
Both venues have excellent facilities to host events such as meetings, company parties, group dinners, etc. The unique environments, fantastic food and drinks and very professional staff makes them everything you need for an unforgettable event. Above all though, everyone and anyone can enjoy these locations, as they are a wonderful way to escape the daily bustle of the city of Amsterdam.
Subscribe to Our Newsletter
Receive our monthly newsletter by email