I amsterdam City Card: Discover Amsterdam with ease and comfort
TEXT: DEBBY GROOTEMAN | PHOTOS: AMSTERDAM & PARTNERS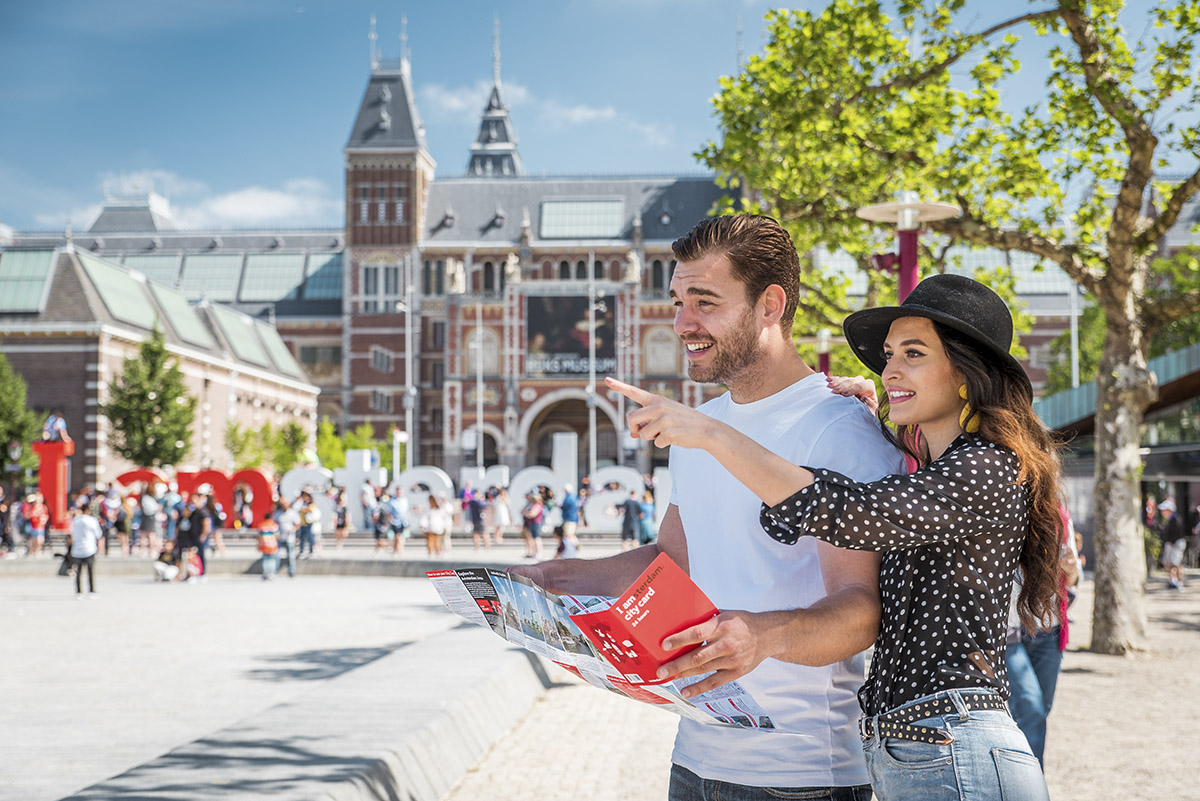 Visit the Rijksmuseum, take a canal cruise through the city or catch the ferry to Amsterdam-North to enjoy a bike ride in the vast meadow landscape. Amsterdam has plenty to offer. To make the most of your time, you can benefit from the I amsterdam City Card.
The I amsterdam City Card ensures you always have your entry ticket ready. It gives visitors access to most museums in Amsterdam, as well as discounts at various attractions, restaurants and theatres in the city. You also get to benefit from free public transport with metro, tram, bus and ferry. As a bonus, you can delight in the view of Amsterdam from the water with a complimentary canal cruise.
Tim Gradussen, product manager ticketing at amsterdam&partners, points out that the City Card not only saves you time and money, but that it also makes your visit more comfortable. "You have your tickets ready for the museums. Since public transport in the city is also provided, you don't lose time trying to find out what card you need to use."
In combination with the City Card, you can use the City Card App. This is a digital database with all the information you need when visiting Amsterdam. It features everything from museum opening hours to the places you've marked as favourites and links to helpful websites.
The major highlight of the I amsterdam City Card is free access to more than 70 museums and citywide public transportation. "Most know the famous highlights, but I would like to recommend some personal favourites," says Gradussen. "For example, the Tropenmuseum. This museum focuses on the cultures of the world and the colonial heritage of the Netherlands. Another one of my recommendations is the Museum of the Canals. This museum is located in a 17th-century monumental building. If you've always wanted to see the inside of a canal house, this is your chance."
With the City Card, you can also rent a bike. And according to Gradussen, the best way to feel like a local in Amsterdam is by exploring the city by cycling. "By bike it's easy to visit the different city districts. Don't forget to stop at the '9 straatjes' (Nine Little Streets), where you can find local, unique shops and enjoy great food and drinks."
Planning a visit to Amsterdam? You can truly make the most of it with the I amsterdam City Card.
Web: www.iamsterdam.com
Subscribe to Our Newsletter
Receive our monthly newsletter by email