VIDA Design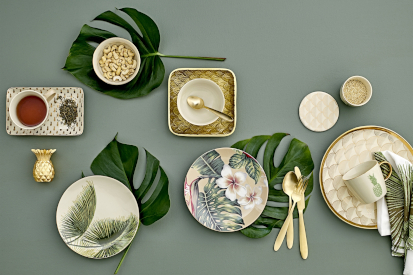 Enjoy the best place in the world: home
TEXT: EVA MENGER | PHOTOS © NANCY WINDELS
When Nancy Windels, her husband and their three children moved into a large house in Roeselare, finding the perfect furniture turned out to be an unexpected challenge. And what do you do when you cannot find what you are looking for? Well, you make it yourself. Five years later, VIDA design has grown to 500 square metres' worth of sustainable, affordable design heaven.
With three small children at home, Windels was unable to travel around the country looking for the best lifestyle stores. Instead, she had to make do with what her own city had to offer. "I remember jokingly telling my husband that I might as well start my own store, and instead of telling me I was crazy, he encouraged me to go for it." Not long after, she opened VIDA design, her very own interior design store in Roeselare.
The store distinguishes itself from others by being affordable and entirely sustainable. "It is at the core of our philosophy that things should be designed with humanity, nature and the environment in mind," Windels emphasises, "and everything we sell responds to that idea in its own, unique way."
From Yumeko, a Dutch brand producing organic bedding, to Sika-Design, a handmade furniture brand from Denmark, and Klippan, a Swedish producer of eco-woollen rugs: VIDA design offers an inspiring and innovative collection which will effortlessly transform anyone's house into a homey paradise.
For those not sure how to go about decorating their own home, Windels and her colleagues are more than happy to offer free, in-store advice. Customers are welcome to bring in pictures of their own living rooms, or examples of interiors they like. "We'll always do everything we can to help our customers achieve their interior goals," says Windels, who took a professional interior design course before she opened the store.
What is more, their extensive online shop offers plenty of valuable design advice and inspiration. Looking for tips to spice up your student bedroom? Check. Want to learn about the impact of using certain colours in your home? They are here to explain it to you. Even if you are not looking for something specific, VIDA design, both on the web and in-store, is bound to fill you with ideas.
Subscribe to Our Newsletter
Receive our monthly newsletter by email