Ladybird: Standing out from the crowd
TEXT: JENNIFER DEWAR | PHOTOS: LADY BIRD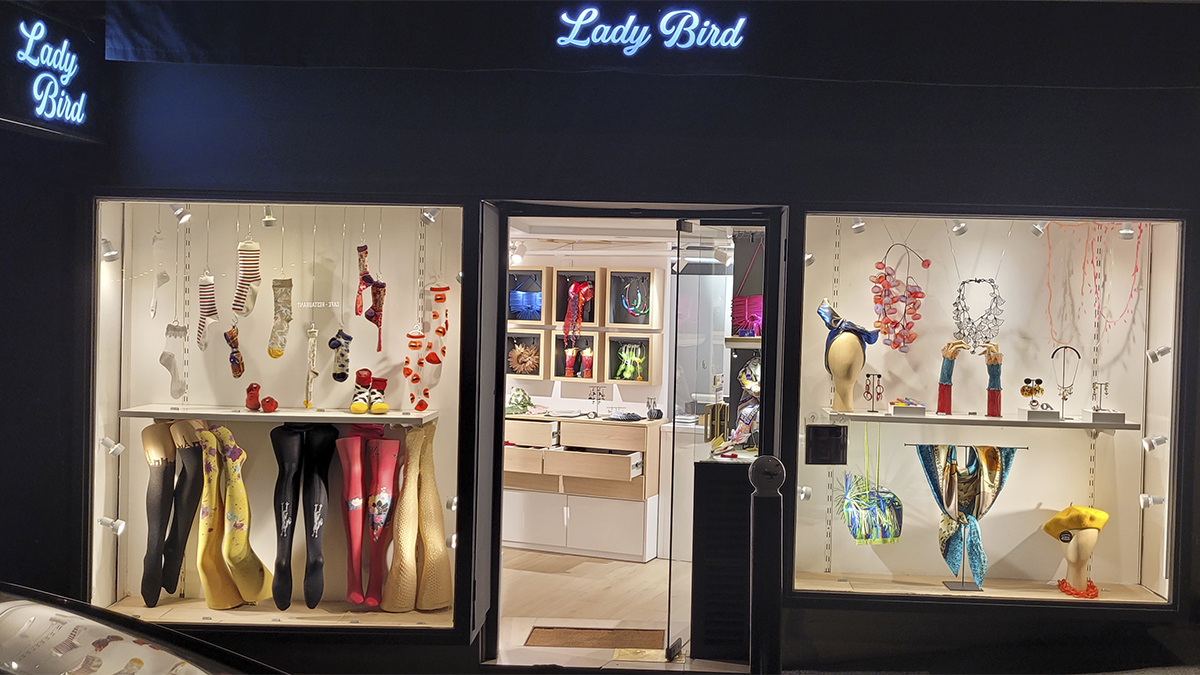 Paris is home to some of the world's best designers, and Parisians are renowned for their sense of style. What's their secret? Shops like Lady Bird, in the city's Montmartre district, which epitomises the Parisians' love of fashion, accessories and all things chic and original.
If you're lucky enough to live in Paris, or you're just visiting, the best way to see the city is to 'flâner'. A 'flâneur' is someone who strolls through the city, observing and watching without any particular purpose. To absorb the wonderful sights and sounds of Paris, a good place to start is Montmartre. The district is a key part of the visitor experience for those arriving in the City of Light. It is home to the famous Sacré Coeur church, which sits on top of the hill in the city's 18th arrondissement, with fantastic views over Paris. It also has the Moulin Rouge and, of course, the iconic film Amélie is set in Montmartre! It is a well-known artistic area too, with lots of paintings and drawings displayed and caricaturists in the streets.
If you 'flâner' down Rue des Abbesses, you'll find the one-of-a-kind fashion accessories store Lady Bird, a must for visitors interested in Parisian style. What better place for Lady Bird to be than right in the heart of this wonderful district? Known for its chic standout accessories, the shop is a favourite with celebrities and featured in the secret address book of Parisians looking for something original and stylish.

A hidden gem
Lady Bird was created in 2009 and later bought by Parisian Denis Jacob and his Brazilian wife Solange. The shop sells accessories such as jewellery, tights, hats and scarves, all of which are a far cry from ordinary high-street brands. Jacob comments: "I believe people should always try and express their unique personality and dare to do something different. Chain stores everywhere sell the same type of clothing – like a uniform. Lady Bird offers something different, and I believe it not only brightens up your life, but that of those around you too."
In addition to Lady Bird, they opened OCA (www.oca.paris) in the Marais district, earlier this year. It is where Solange creates unique pieces of precious jewellery in her atelier (all by hand!) to sell at the boutique.
They are also distributors for the Brazilian brand TUN, which specialises in costume jewellery made with natural latex.
Plans are currently underway for a third shop called Unique (www.uniquemontmartre.paris), just around the corner from Lady Bird on Rue Durantin, which will focus on homewares and decorative items. As evidenced by its name, Unique will have the same style philosophy as its sister shop Lady Bird and is due to open in November 2023.
A large portion of Lady Bird's items are made in different regions of France, including in Paris, and always in small batches with an artisanal quality. The shop sells things that are completely original and unique, including unusual items made from pleated fabric and natural latex. Prices typically range between €20 and €300.
Lady Bird is also popular with international visitors. "We have very loyal clients from every corner of the globe," Jacob points out. "We treat all of them like friends, whether it's their first visit to the shop or their hundredth!"
Lady Bird is a true Aladdin's cave for lovers of special pieces. In a world where big brands dominate the high street, it can sometimes feel like there's a lack of products that really stand out. This isn't the case at Lady Bird. Customers will often spend a long time in the shop, mesmerised by the offerings and chatting with the owner. It's also a great place to buy gifts for friends and relatives, whether you're a local or a tourist looking for something to take back in your suitcase.
Shop window on the world
According to Jacob, Lady Bird is about to launch an online version of the shop due to the demand of many customers: "They want to be able to share what they have seen in the shop and to buy these things when they return home. Parisians have also asked if they can buy online, as they want to make sure they don't miss anything new."
Lady Bird will soon be available to customers around the world, with its new website, so get ready to have the unique Parisian style delivered right to your doorstep!
If you want something chic that you won't find anywhere else, there's definitely no better place to go.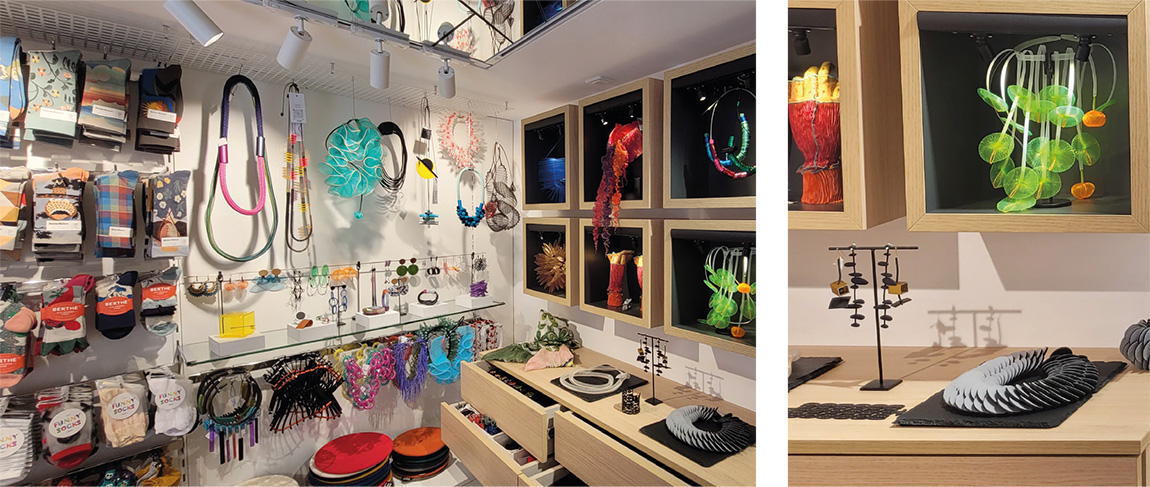 Web: www.ladybird.paris
Subscribe to Our Newsletter
Receive our monthly newsletter by email