The city whose history made it great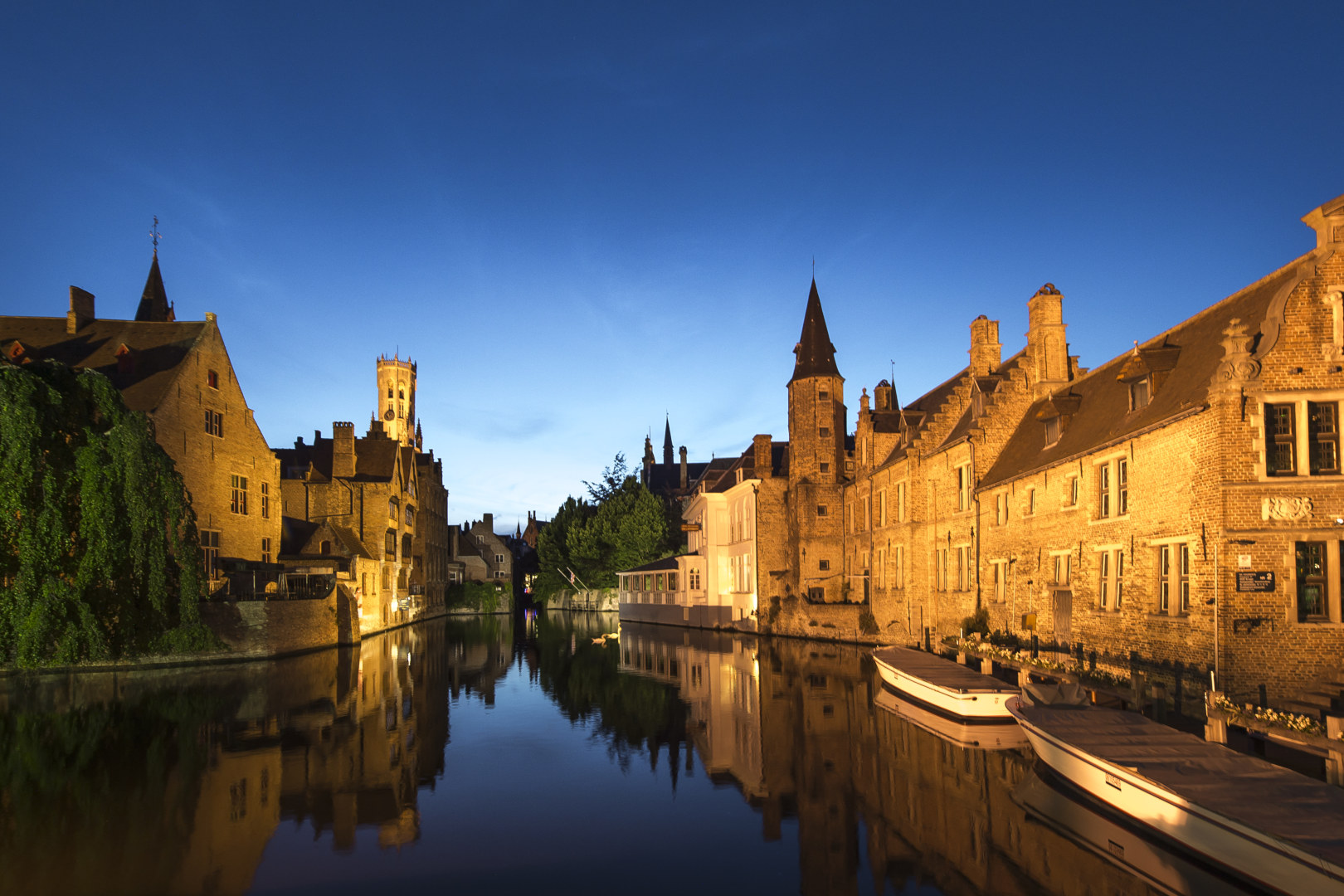 While strolling through Bruges' streets, its long and rich history comes to life. Halfway through the Middle Ages, the town became a dynamic hub for travellers and salesmen. And to date, the city's hubbub hasn't come to rest. Dive into the yesterday, today and tomorrow of Flanders' most illustrious town.
TEXT: ARNE ADRIAENSSENS | PHOTO © VISIT FLANDERS
While, at first glance, you would say time stands still in Bruges, the opposite is true. Don't let the historic facades fool you. Behind them, there are innovative people and businesses built on the city's future. Experimental coffee bars, funky concept shops, surprising boutique hotels – the city welcomes them all in its monumental alleys. So, those willing to look further than the carriages at the main square and the lace ateliers by the water might discover a way more versatile Bruges than the one you see on its postcards.
Yet, even when just strolling through its streets and squares, Bruges will surely leave a deep impression. Belgium's most celebrated city breathes history and is more than eager to tell you all about its past. Visit some of the fascinating museums, explore the breath-taking streets by yourself or flow through the gothic town by boat. With a myriad of tiny streams and channels carving their way through the city centre, Bruges carries the prestigious nickname the 'Venice of the north'. By conquering its liquid roads, you will see its iconic sites from a whole new perspective. Treat yourself to an unforgettable getaway and immerse yourself in beautiful Bruges.

BEGIJNHOF PHOTO © JAN D'HONDT
In a vibrant city like Bruges, there is never a dull moment. These dynamic events will make the historic city's summer legendary.
De Zandfeesten
7 July, 4 August and 22 September
Nothing complements an ancient city like Bruges like a picturesque antique market. For three days in summer, De Zandfeesten turn the city into Flanders' biggest vintage fair. Riffle through mysterious artefacts and long-forgotten heirlooms and take a piece of the city home with you.
Cirque Plus
12-14 July
Clowns, acrobats, magicians and tightrope walkers: at Cirque Plus, you stumble upon all of them. Behold the most incredible circus acts from national and international talents or try one of their trades yourself. Who knows, perhaps you (or your rug rats) are hidden circus stars.
Benenwerk
10 August
What better ballroom can you wish for than one of Bruges' magnificent squares and parks. For one night a year, music echoes through all of them, inviting the people to come and dance. Each of those temporary ballrooms features a different kind of music: from disco to folk and from tango to pop.
Vélo Baroque
11 August
Once outside Bruges' historic centre, a green oasis of tranquillity awaits you. During Vélo Baroque, you can explore this nature, guided by the sound of music. A bike tour brings you from one classical concert to the next, handing you the perfect excuse to give those legs of yours a little rest.
Subscribe to Our Newsletter
Receive our monthly newsletter by email