Sunshower: Integrating wellness into your daily ritual
Text: Eva Menger | Photos © Sunshower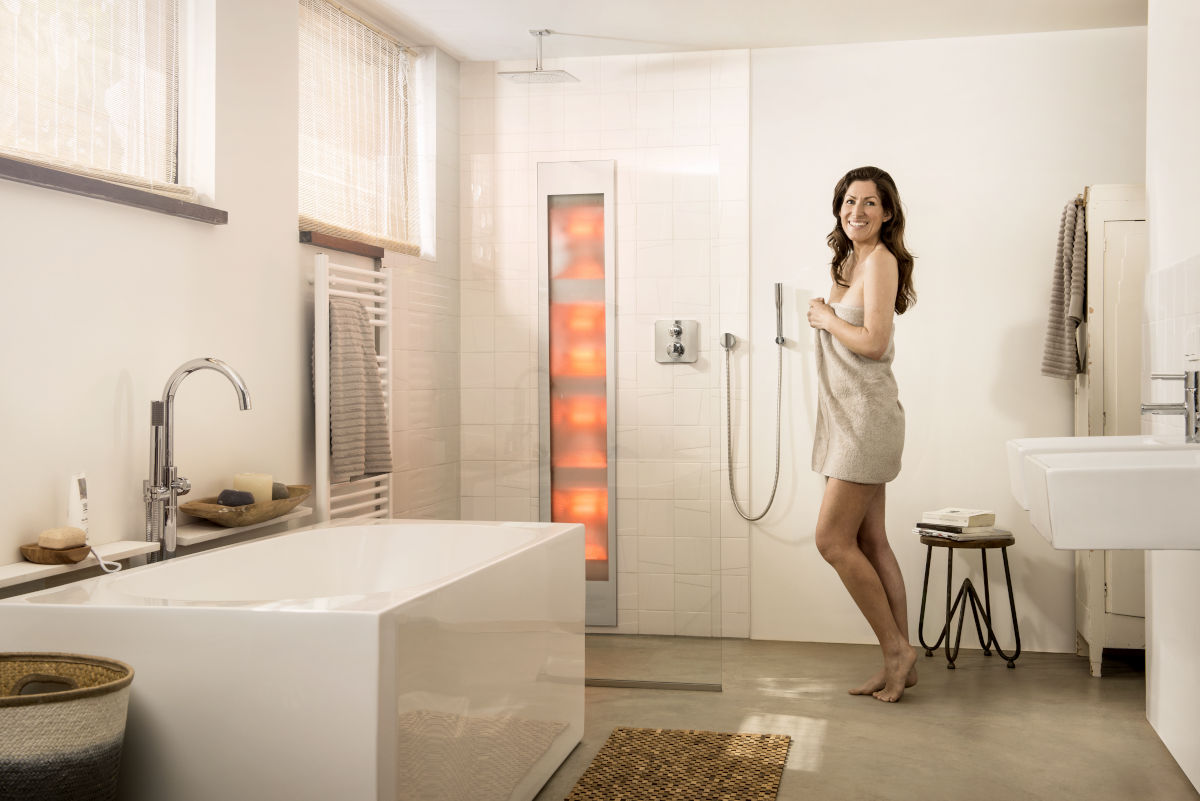 W ho would not want to start their day feeling strong, fresh, healthy and relaxed at the same time? It is the ultimate goal, but unfortunately, it is not everyone's reality – whether that is due to a lack of time, energy or opportunities. With Sunshower, TU Delft graduates Merijn Wegdam and Oscar Meijer, have invented a way for everyone to feel good and enjoy the sun's radiation and health benefits on a daily basis while taking a shower – even during a long, dark winter spent inside or travelling around.
As a former industrial design student at the Netherlands' top technology university, Wegdam started looking for solutions to the country's collective lack of vitamin D. "Right from the start in 2003, making it as easy as possible for people to safely and efficiently benefit from the sun's goodness was the absolute main goal," general director Michael Tulp, who himself has a background in sustainable consumer goods, tells us. After Wegdam discussed his plans with Meijer, who, back then, was a civil technology student at the same university, they collaboratively turned the idea into a start-up.
"Raising awareness of the innovative product was tricky at first," Tulp continues. Sunlight is generally seen as harmful as it can damage the skin, so getting people to see any product using ultraviolet radiation as a safe and healthy option took them some time. "Sure, too much sunlight is incredibly bad for your skin, but too little is equally damaging," and that's exactly what the Sunshower team is here to show.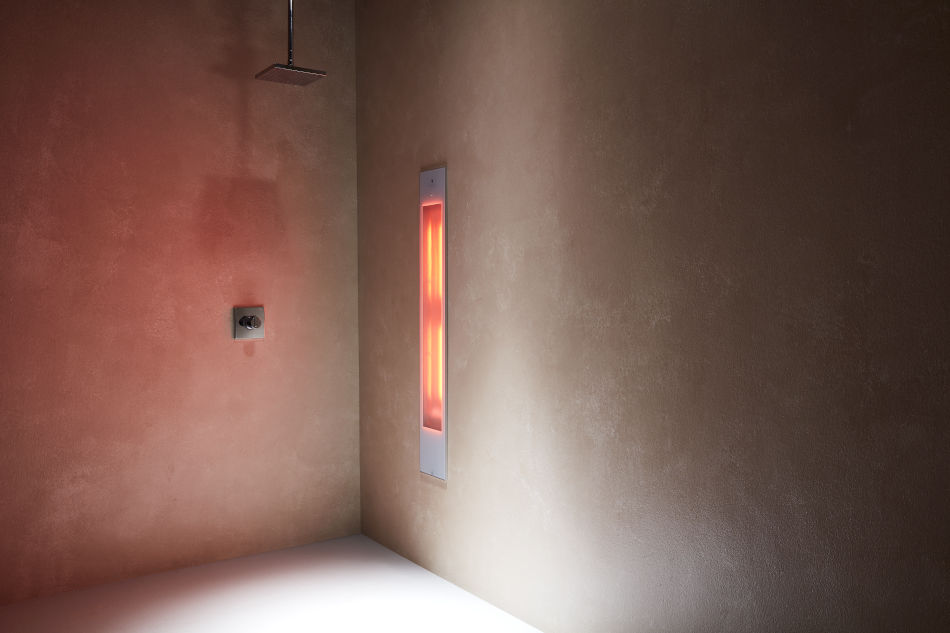 The health benefits offered by vitamin D are infinite. As it helps your body absorb calcium, it has proven essential for developing strong bones, and it is also a key booster for your immune system and general muscle function. Most importantly, however, vitamin D deficiency can lead to low mood and tiredness, which is the main reason why so many people suffer from winter depression during the colder, darker months. Exposing yourself to a healthy and safe dose of UV-light every day can thus significantly boost your mood.
Back in 2007, a Leiden University Medical Centre (LUMC) study compared vitamin D levels of those who were using Sunshower on a daily basis to those who were not. At the end of the winter, the first group reached an average of 66.0 nmol/L (nanomole per litre), while the second only got to an average of 36.2 nmol/L. A healthy vitamin D level is generally seen as anything above 50 nmol/L, so these outcomes provide evidence that using the Sunshower on a daily basis is an easy and sufficient way of combatting vitamin D deficits.
The Sunshower product range includes models with just UV-light as well as ones combining UV-light with infrared radiation. Tulp explains: "The relatively powerful, but brief infrared radiations offer an intense heat which permeates deeply into the skin." The output has been especially developed for short usage either during or after taking a shower, and boosts health by causing molecules to move. This leaves you with a relaxed feeling, it de-stresses your body and decreases back- and neck complaints.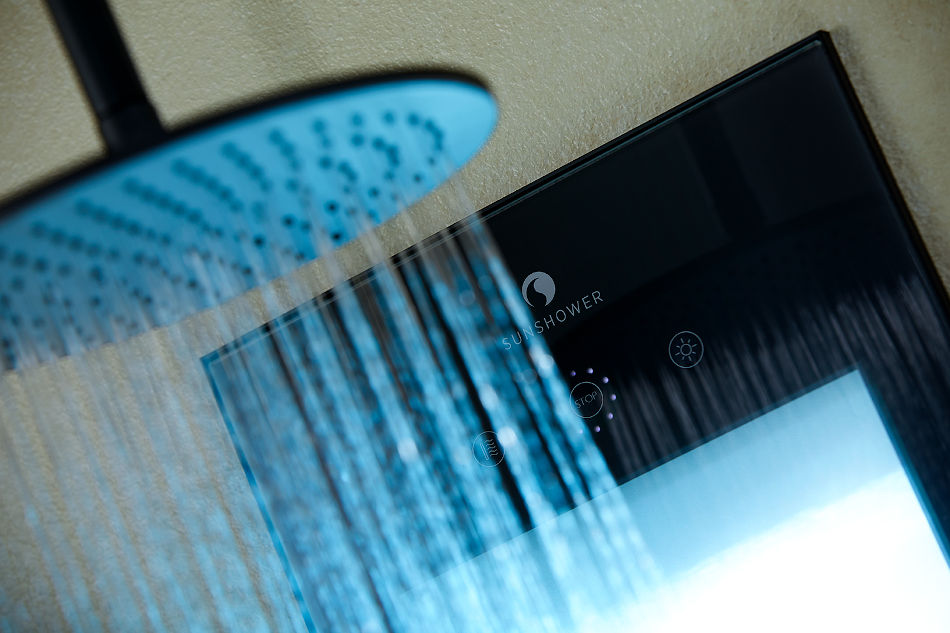 What is important to mention is that neither of these have a huge effect on your skin colour. They do help fight winter paleness, leaving you with a healthy, natural blush which helps you feel good and look strong – but other than that, Sunshower has no traditional tanning effects. It is for this reason that Sunshower, in close collaboration with LUMC, decided to start a sister company focused on the medical sector, named Dermasun Medical.
The Sunshower team creates light therapy solutions especially for treating chronic skin conditions including psoriasis, eczema and sun allergy. "Working with dermatologists and in-house engineers, we are continuously researching what other health benefits vitamin D and infrared radiation might offer," Tulp says enthusiastically. "For all we know, vitamin D can benefit our skin in ways we have never heard of, and in order to constantly innovate and reinvent ourselves, we are determined to keep discovering."
Today, about one in ten Dutch households opt for a Sunshower when moving house or renovating their bathroom. Available as built-in models as well as loose parts suitable for cornered cabins, the showers are suitable for almost all bathroom types. So what is next now that the brand has been considered a success in the Netherlands? "Our next challenge is to break into international markets," Tulp explains, "which, considering we are the first of our kind, we know is going to be tough." But then again, who does not want to smoothly integrate a bit of wellness into their daily rituals?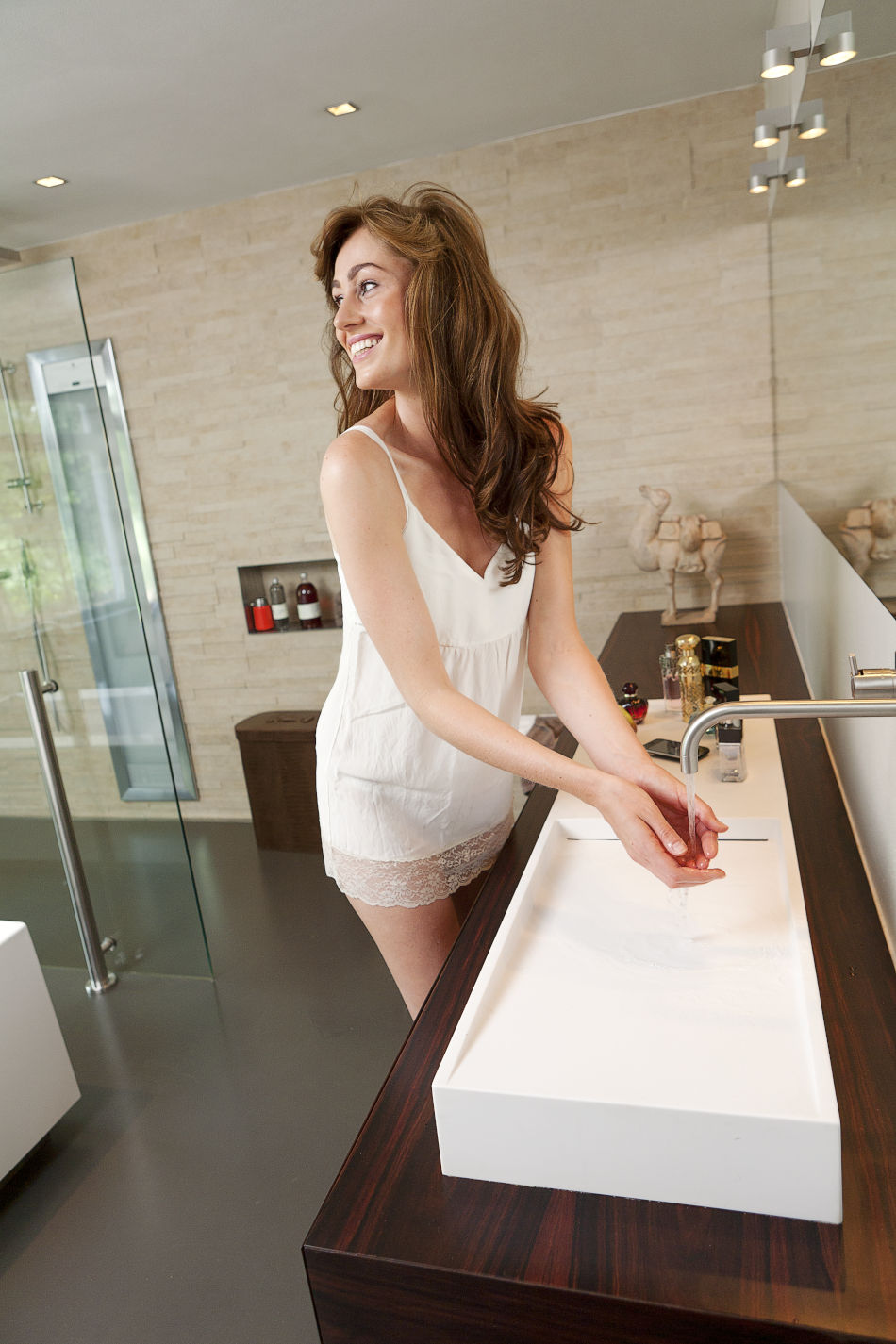 Subscribe to Our Newsletter
Receive our monthly newsletter by email