Master architects: Designing the future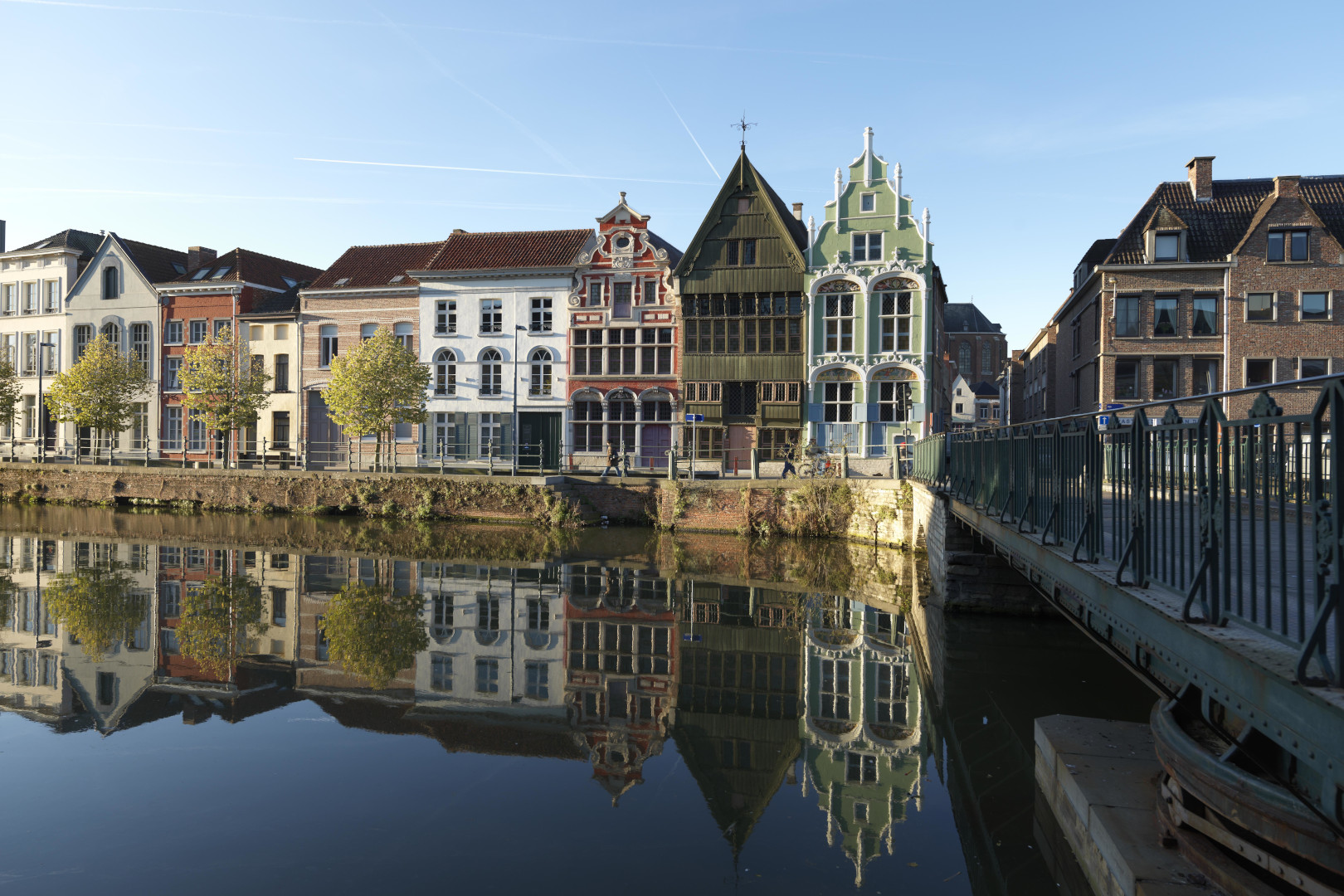 Throughout Europe and internationally, architects from the Benelux continue to make their mark with a unique and innovative approach to design and construction.
Cutting-edge design in Flanders
From the decadent Art Nouveau creations of Victor Horta and Henry van de Velde to the stunning skyscrapers and avant-garde urban developments of today, Belgian architecture has certainly earned its place at the forefront of cutting-edge design.
Modern masterpieces
Take a walk around any city in Belgium and you will be struck by the diversity of the buildings and monuments. From medieval towns like Bruges, home to both modern and medieval masterpieces, to major cities like Ghent and Antwerp where modern triumphs stand alongside historical gems, there is wonder in every corner. One of the latter's finest architectural gems is the Port House, designed by Zaha Hadid and Patrik Schumacher. This modern masterpiece has confirmed the city's high ranking status on the architectural world map, and highlights the Flanders' region's position as a hub for masterful design.
STAM museum – Ghent. Photo: © Phile Deprez.
A global player
Thanks to organisations such as the Flanders Architecture Institute (VAi), which coordinates the Belgian entry to the Venice Architecture Biennale every four years on a rotating basis with the country's French-speaking community, architecture in Flanders is reputed for its innovation. The Flanders Architecture Institute's aim is to raise awareness of the significance of good design and encourage public debate related to buildings and cities. By organising exhibitions, lectures and debates, they help spread knowledge about architecture. To get involved, visit www.vai.be.
Dutch architecture: renowned across the globe
From Gerrit Rietveld to Rem Koolhaas, some of the world's most celebrated architects hail from the Netherlands.
A strong architectural legacy
Pay a visit to any Dutch city and the country's strong architectural legacy will immediately become apparent. From the capital city, whose canal houses are famous the world over, to avant-garde destinations such as Rotterdam, the architectural highlights are endless. In the latter, you will find architectural gems including OMA Timmerhuis and the Erasmus bridge.
Meanwhile, in Utrecht, do not miss Rietveld Schröder House, a 20th-century architectural treasure and a UNESCO world heritage site. Designed by Rietveld, it is globally recognised as the most influential domestic building of the early modern period due to its radical approach to design and the use of space.
Skyline Rotterdam.
The Royal Institute of Dutch Architects
The Royal Institute of Dutch Architects (BNA) unites almost 1,200 architectural firms. It is the sole professional association for Dutch architects and stimulates modern, creative entrepreneurship. We spoke to Fred Schoorl, director of the BNA, who told us why Dutch architecture enjoys a world-renowned reputation. "Our architecture has always aimed to enhance the happiness of its users. Dutch people belong to the happiest in the world. Aesthetic, meaningful cities and environments contribute a great deal to that," he explains. "Dutch architecture has always created a better quality of life, and I think that is something we can be proud of." For more information, visit: www.bna.nl and www.dutcharchitects.org.
At the following link, you will find some of the finest architectural agencies in Flanders and the Netherlands, who are shaping our futures for the better: discoverbenelux.com
TEXT: ANNA VILLALEGER | PHOTOS: VISIT FLANDERS AND NBTC HOLLAND MARKETING
Subscribe to Our Newsletter
Receive our monthly newsletter by email