Made: Design for impact
Text: Frank Van Lieshout | Photos © Made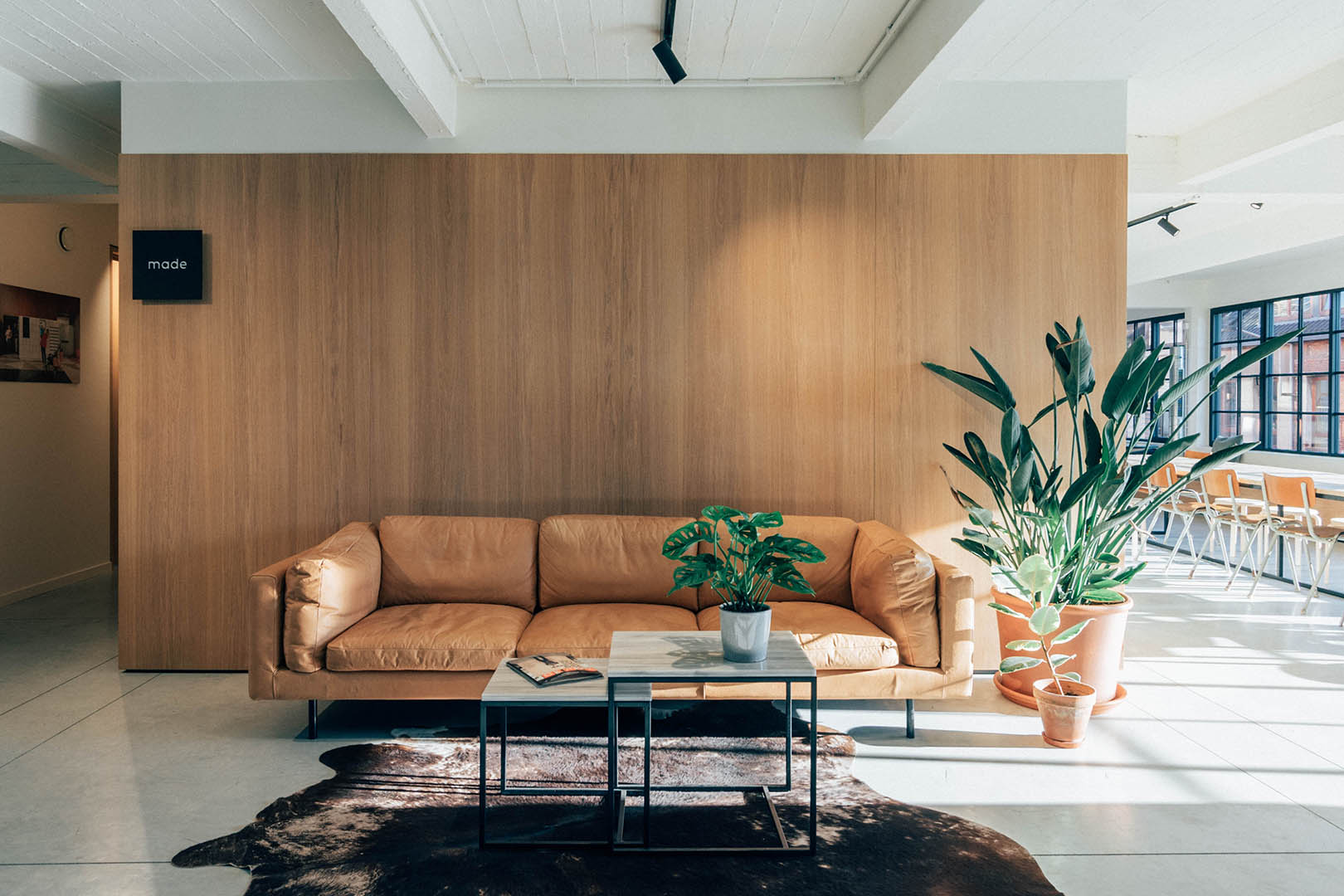 With 13 years of design experience under their belts, Antwerp-based innovation designers Made know how to turn great ideas into even greater products.
"All too often, innovation gets stuck in marketing talk and a lot of hot air," says Made founder and CEO Timothy Macken. "I think we've seen enough break-out sessions with lots of wonderful ideas on post-its that never get realised. It's time to make some real impact and ensure innovation is actually delivered."
Judging from their impressive portfolio, that is exactly what Made have been doing over the past 13 years. Working in multidisciplinary teams comprising strategists and product, service, digital and business designers, the 20-strong outfit have helped many of their clients not only to stay ahead of the competition, but to launch game-changing products in their markets, as well.
Game changers
Introducing indoor climate specialists Renson to digital opportunities, Made devised an air-quality control app which puts them into direct contact with their end users. For whiteboard manufacturers PolyVision, Made radically altered the concept of whiteboard walls, adding flexibility and new possibilities for their use, as well as reducing installation times by 75 per cent. They designed the app and smart package delivery systems for Bringme, helping them to kick off their start-up which has grown from three to 100 people. And they developed a radically new interpreter's console for communication technology specialists Televic Conference, which has established them as a market leader.
"These are just a few examples, but they are a good reflection of the kind of value we can add," Timothy says. "You can see plenty of companies who create fantastic concepts, but terrible products, because they lose sight of the business context. What we do is we combine our expertise as innovation consultants with our creative design skills to make a real impact. We are all focused on making a positive contribution to this world and pushing our clients to join us on that journey."
Synergy
This is why client engagement and building synergy is a vital part in the process. "For the transition to a new product, service or technology to work, it's crucial that everyone in the business is involved. As a designer, you need to be able to infect the customer with your passion and excitement. If you can inspire them, you can start building real engagement and turn them into ambassadors for new products or services. This is really important, because it means they will support and promote the chosen strategy internally. We believe proper engagement is the only way innovation can actually result in success."
Technology for humans
The design process covers strategy, insights, ideation, design and development, and Made wants to be involved from the very start. "It's crucial for designers to take part in strategy discussions, because you need to make sure the client is asking the right questions and develop a clear and unambiguous definition of their objectives before you can start looking for a solution that fits. We never design technology for the sake of technology – it should be a means to an end."
A crucial step in the process is to find out the real needs, demands, dreams and frustrations of the users. This involves a substantial amount of qualitative research, which includes user observations, interviews, panel discussions and concept validation. "This is another pivotal phase in the process, because quite often the research results turn out to be a real eye-opener to the client," Timothy explains. "It can throw up some big surprises and really change their perception of their own product or service. For our clients, we want to minimise risks, maximise success rates and add real value in the process."
Desirable, feasible, viable
Based on strategy and insights, Made will start their design. Applying a proven process of prototyping, testing, feedback, learning and improving, the original ideas will evolve into a set of concepts, then crystallise into a proper, detailed design and ultimately be developed into the final product. "It's a challenging process, because you need to know when to involve the client and when to make certain decisions to filter ideas or concepts into a limited set of solutions. But we keep working at it until we are satisfied that we have created a desirable, feasible and viable product or service, which will add actual value to the user and excite our clients. To me personally, that's where the real satisfaction lies: reaping the reward for our hard work. And I guess it's why our customers keep coming back to us!"
Are you interested in working in a human-first environment with an entrepreneurial spirit? Made is always looking for talented and enthusiastic designers, strategists, consultants and interns to join their team. You can go to haveitmade.be/jobs for more information. haveitmade.be
Subscribe to Our Newsletter
Receive our monthly newsletter by email