Fashion Picks – October 2019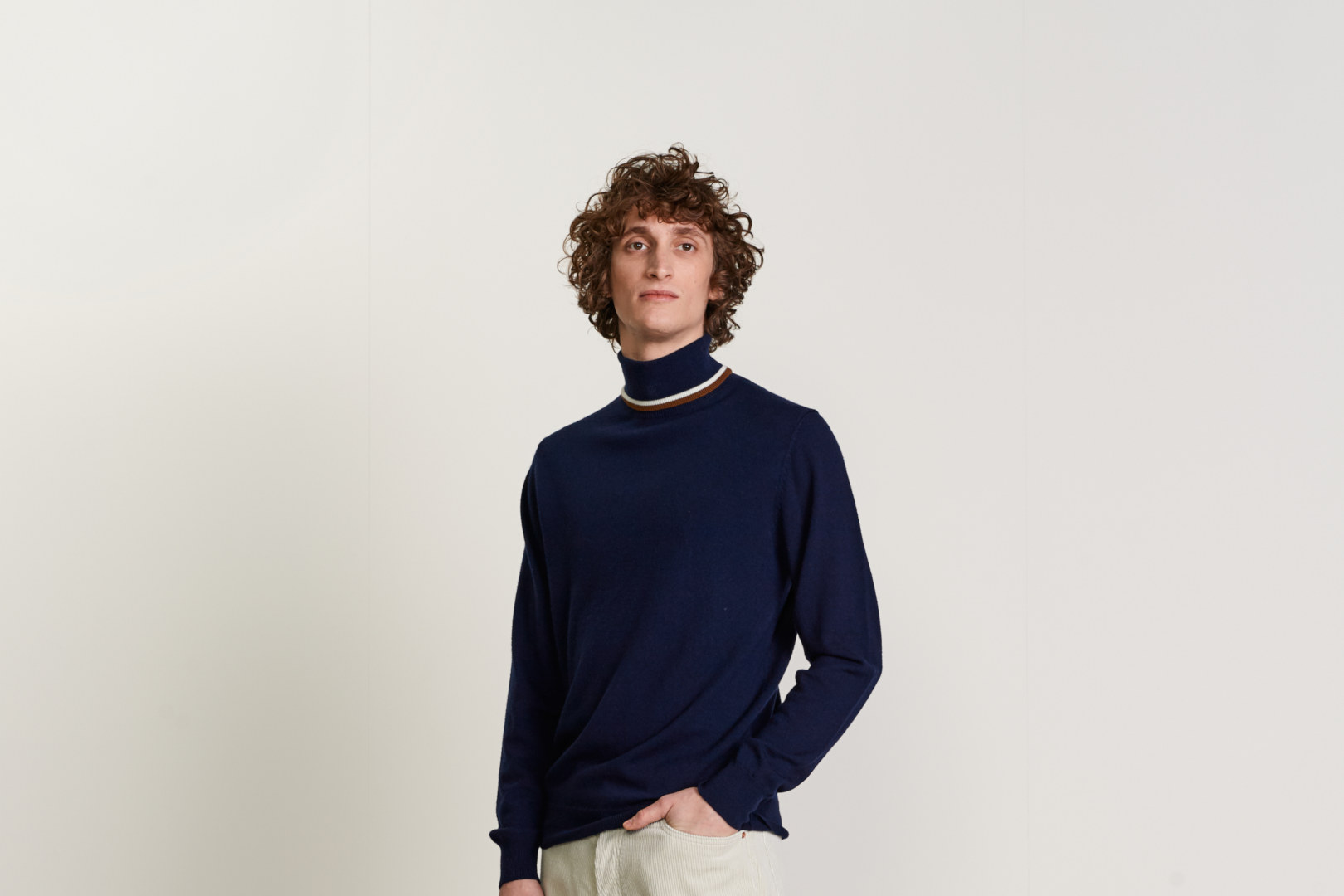 Time to get back to basics!
TEXT: INGRID OPSTAD
In terms of your basic wardrobe, it is important to invest in quality pieces: classic items that can be worn year after year and which never go out of fashion. We show you how to very simply look smart.

Left to right: Jacket from Eden Park | Coat from Essential Antwerp
Simple yet trendy, this sleeveless water-resistant jacket promises a warm winter ahead with its quilted design. Combine this unicolour piece with your favourite jumper, sweatshirt or long-sleeved polo for a casual, smart style.
Eden Park, 'H BLA DOUDOUNE SM YORIS' vest, €195
If you need to pick one coat as an investment that will serve you for years to come, then we suggest this classic belted wool coat in camel from Essential Antwerp. This timeless piece will provide every outfit with some extra polish that pulls everything together. Its relaxed fit looks great when cinched at the waist to create a flattering silhouette, but you can just as easily let it hang loose for some no-nonsense, easygoing flair.
Essential Antwerp, camel belted wool coat, €496

Left to right: Watch from TID Watches | T-shirt from Selected Femme
Accessories can take your minimal outfit to new heights, and a wrist-watch is the perfect choice. The iconic No.1 from TID Watches is designed by Form Us With Love, who produce a limited collection of iconic timepieces for you to wear everyday. It reduces the functions of a watch to the barest of essentials.
TID Watches, 'No.1' watch, €199
This loose and feminine T-shirt from Selected Femme has an elegant and timeless look. A versatile asset to every style – casual or smart. Combine your top with your favourite pair of jeans and you will always be on-trend.
Selected Femme, t-shirt, €60

Left to right: Outfit from Bellerose | Jeans from Mud Jeans
A classic turtleneck sweater is always a great staple piece to have in your wardrobe, and we love this version from Bellerose with a simple contrasting stripe at the end of the collar which adds that little extra something. Pair it up with corduroy, straight fit trousers for an effortlessly smart look.
Bellerose, 'Dilor' knitwear, €139
Bellerose, 'Peeh' pants, €129
A simple pair of jeans is an essential foundation of a classic wardrobe. While most trends come and go, skinny jeans are timeless and something you can wear all year round. Wear this pair of Mud Jeans with a plain T-shirt or an elegant shirt and you are ready for any occasion.
Mud Jeans, 'Skinny Hazen' jeans, €119
Subscribe to Our Newsletter
Receive our monthly newsletter by email