Fashion Picks – March 2020
Text: Ingrid Opstad | Press photos
For the love of denim!
If you love denim you will be happy to know it is a big trend for 2020. This timeless, classic and fashionable textile is great for spring and both versatile and durable. Dress it up or down and be creative to express your individual style this season.

Not just blue
Remember; denim doesn't have to be in classic blue, and comes in all different colours and shades. This Cruz denim jacket from Weekday is great for throwing over your spring outfit and looks great together with jeans. It is a workwear-inspired-style cut in organic cotton denim with a belted waist to accentuate your shape.
Weekday, 'Cruz' denim jacket, €60
Let's go shopping
When putting together your spring attire, do not forget the accessories. This Joy tote bag by Won Hundred is made from raw denim and covered with see-through PVC to keep you right on trend. It features a small pocket inside and adjustable logo straps for comfort, and is perfect for a shopping trip.
Won Hundred, 'Joy' tote bag, €108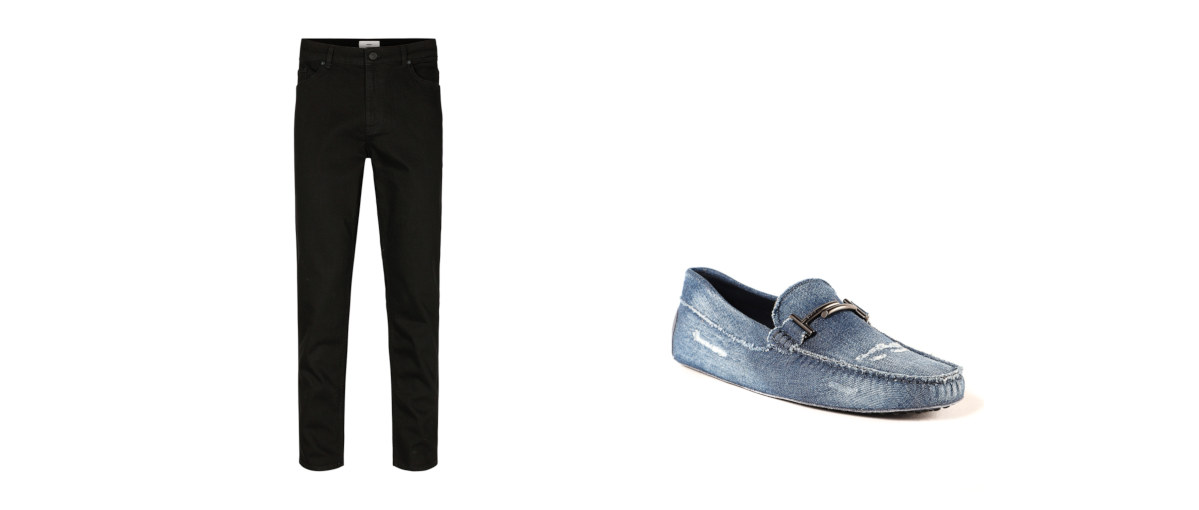 Take it easy
If you prefer a more relaxed and casual style, we suggest a classic black pair of jeans, and Model One from Minimum is as simple as it gets. They are comfortable and have an elastic touch from the cotton and elastane mix.
Minimum, 'Model One' jeans 6430, €70
Effortless elegance
Top your outfit off with a pair of loafers. These Double T distressed denim loafers from Tod's are a great fit this spring and will help you look stylish and feel comfortable. Made in Italy with effortless elegance, for the contemporary lifestyle.
Tod's, 'Double T' used effect denim loafers, €450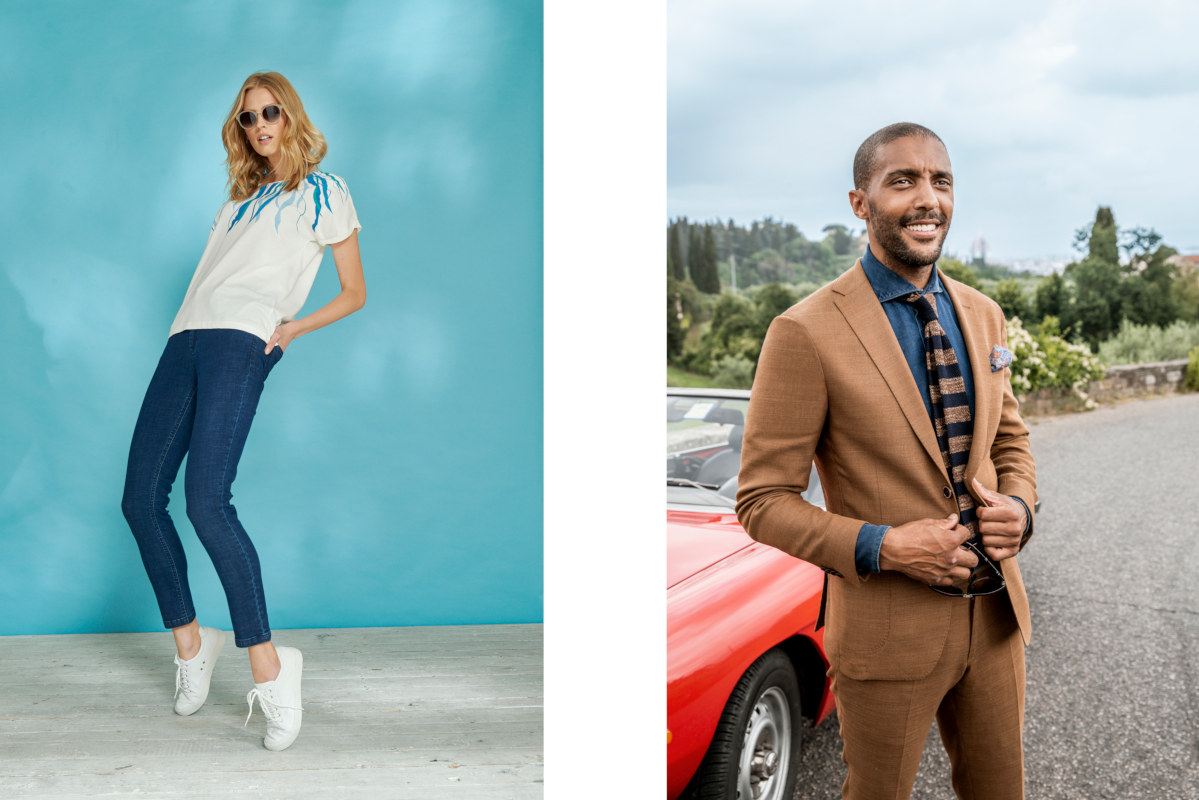 Skinny jeans
Skinny jeans are a great staple in any wardrobe and will always be in style. This new Mahlia jean pair from Tranquillo is available in three different colours and is made of 98 per cent organic cotton, so very comfortable to wear. This 'eco stretch denim' is also GOTS-certified. Pair it with a printed tee, your favourite pair of trainers and sunglasses and you are ready for sunny spring days.
Tranquillo, 'Mahlia' jeans, €69.90
Tranquillo, 'Jafahri' T-shirt, €31.90
Look sharp
A denim shirt belongs in every modern man's wardrobe and this version by Dutch brand Van Gils is an excellent one to keep going back to. Made from high-quality cotton in an Oxford weave with an indigo wash, it is cut in a slim shape and available in navy or light blue. For a smart and trendy look, pair it with this tailored suit in cognac and knitted tie in the same tones.
Van Gils, 'Extren' denim shirt, €99.95
Van Gils, 'Elax Split' jacket, cognac, €399.95
Van Gils, 'Elax Split' trousers, cognac, €149.95
Van Gils, knitted tie with striped design, €59.95
Subscribe to Our Newsletter
Receive our monthly newsletter by email