Exploring the essence of the object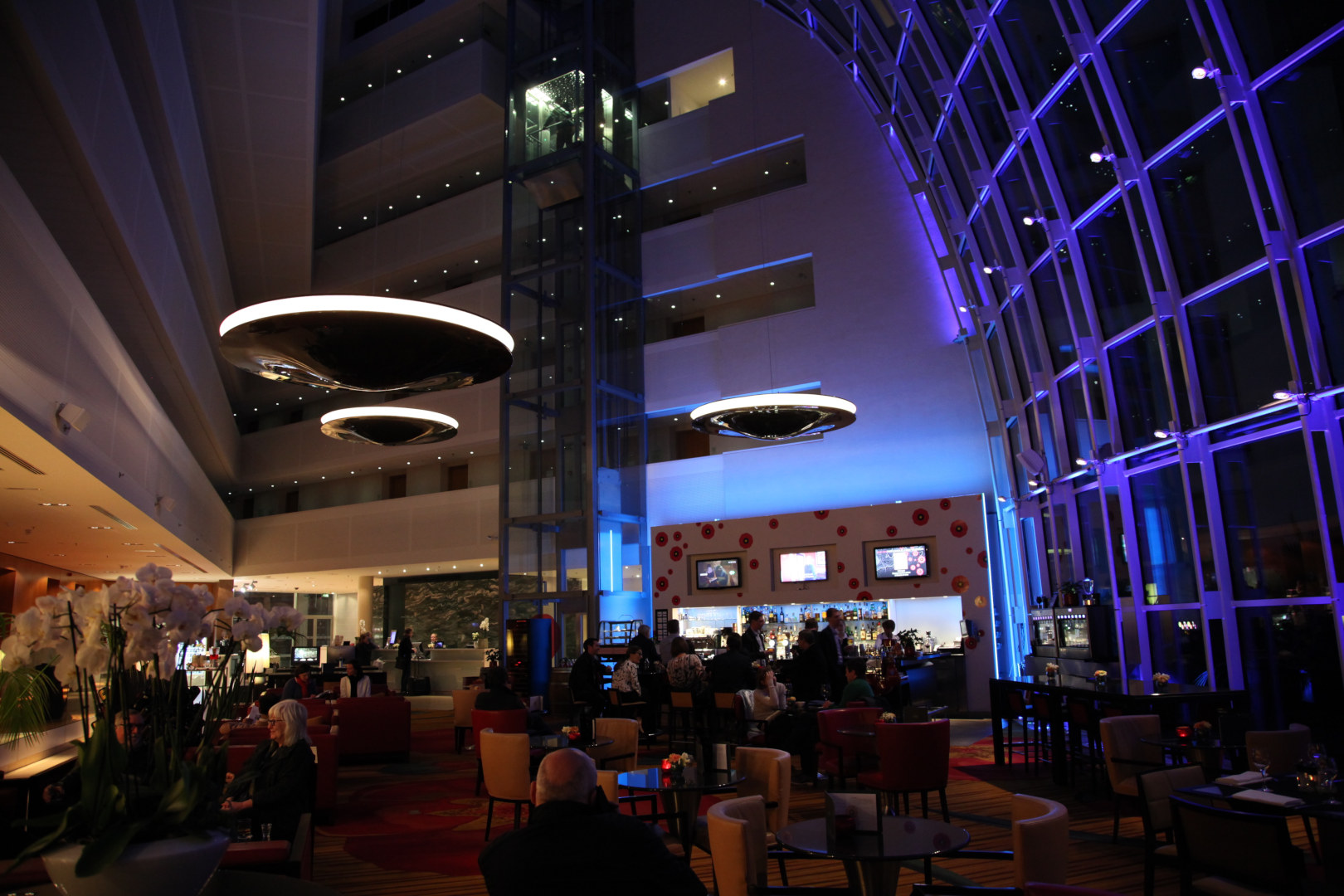 Using elegant, minimalistic shapes, designer Mai Waelkens designs large, eye-catching lamps that fill and transform the space they are in. With a very practical yet puritan approach to her work, she likes to bring objects back to their simplest form.
TEXT: MYRIAM GWYNNED DIJCK | PHOTO © DESIGN BY MAI
Her company, Design By Mai, specialises in setting the atmosphere of a room with grand, statement lamps. "I work intuitively and I find beauty in imperfect objects," she says. Every piece is handmade, and therefore unique.
Waelkens draws inspiration from objects she saw while travelling. The shapes in nature also have a big influence on her. "I am inspired by the world around me," she explains. "I'm intrigued by the organic and imperfect aspects of nature, where everything is one of a kind."
Following the light
After getting her degree in interior architecture Waelkens felt a strong attraction to light design. Waelkens explains: "Light design creates a particular ambience that fills a space and affects the mood in a room. I design lighting because it allows me to influence a space: my lamps alter the characteristics of the lighting conditions. They're bound to set a different tone."
She continues: "In that sense, my work adds something to the surrounding space, even if that sometimes means delivering lesser light than before. My work generates an atmosphere and it gives people something more than functional light only."
To Waelkens, lighting must be more than flicking on a switch to see what is on your plate for dinner. She tries to make lighting an experience for her customers.
"It was more or less a forced decision to move away from smaller lamps because the competition is so fierce and mass production rules the market," she explains. "Today, I only produce large exclusive pendants. There is a particular audience that really loves the larger designs and is willing to pay for unique Belgian handmade pieces."

GRID.
Beam me up
One of her signature designs is the Skybeamer, stretching either 88 or 200 centimetres wide. The lamp consists of two curved disks floating on top of each other, with a line of light beaming from the space between them. Suspended in mid-air like a flying saucer, the Skybeamer instantly captures the imagination.
The Skybeamer helps to characterise large spaces; with its dominant size it can break high ceilings and bring balance to vast spaces. Therefore lobbies, lounges and restaurants are keen to embrace the Skybeamer 200. (photo Marriott Hotel)
"The design of the Skybeamer can be crystallised into one simple line, the upper curve of the human eye," she says. "If you hang several Skybeamers together, they create an interesting dynamic because of the light beams they emit. In the dark, they make it seem like you're in an entirely different world." During the day it is all about the shape of the object, but at night the object disappears to make way for the projected glow of the beams.
Waelkens also created a version of the lamp called Big Hat, which only uses the top shell and generates downlight through an oversized bulb. She says: "Sitting underneath a Big Hat has a cocooning effect, radiating warmth and cosiness. So it makes sense that people hang them in their living or dining rooms, or as an eye-catcher in an entrance."
Giving off a beautiful, warm glow, the translucent Big Hat is a design that is close to Waelkens' heart. "Unpainted, you can see every fibre of the fibreglass mats that were moulded into shape with resin. All the tiny imperfections are on display, making the design just really rough and honest. It also generates a soft but direct light through the shell," she explains. (photo translucent Big Hat)
Going off grid
Another design Waelkens prides herself on is the GRID. Available as a large rectangle or a cube, the panels of the lamp consist of a partially see-through grid. Made from lightweight recycled aluminium foam, light passes through a mesh of openings in the side-panels.
Casting unexpected light patterns around it, the GRID brings an almost celestial feel to a space. "Thanks to the aluminium, the design of the GRID has a robust and male feel to it," she says. "But when switched on, its softer side comes out as the light gets projected through the material." (photo GRID)

SKYBEAMER, BLACK-GOLD.
A delicate process
Waelkens is closely involved with the production process. "I make a physical model as soon as I have a few lines on paper. In my head I know exactly what it has to look like. In this stage, I love to experiment, mixing colours, changing drying times to see what I can get out of the materials."
This trial and error stage is what she loves most about the design process. "I love to work with my hands. The tactile element – and I mean making my hands dirty – is an important factor in the making process. A connection 'happens' between the initial idea and the lamp that's being born," she says.
(photo Skybeamer)
Waelkens and her dedicated team of expert craftsmen build all designs by hand. The Skybeamer, Big Hat and GRID are available in various colours , different finishes and bespoke options. Her contact information is found on the website.
Web: designbymai.com
Subscribe to Our Newsletter
Receive our monthly newsletter by email