Desirable Designs – March 2020
Text: Maya Witters | Press photos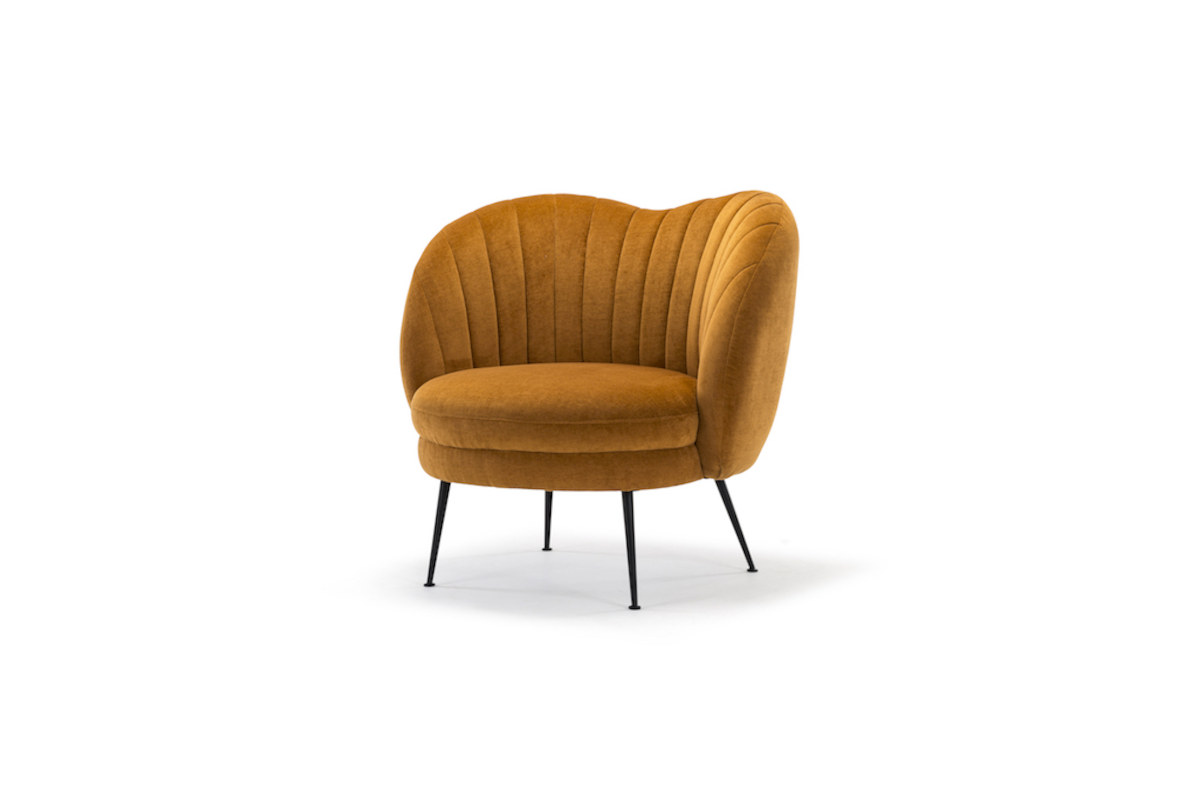 Here comes the sun
Spring is finally around the corner, and with it come those fragile first rays of sun we've all been craving throughout the cold winter months. But March weather is notoriously volatile, so we suggest bringing the sunshine into your home at every opportunity. Here are five designs that will brighten up even the dreariest day.
Sunny centrepiece
Sofacompany is synonymous with high-quality, sustainable Danish design, and its striking Flora chair is no exception. Its soft lines and warm amber colour will make this comfy seat the eye-catcher of your living room, and undoubtedly the most popular spot in the house.
€399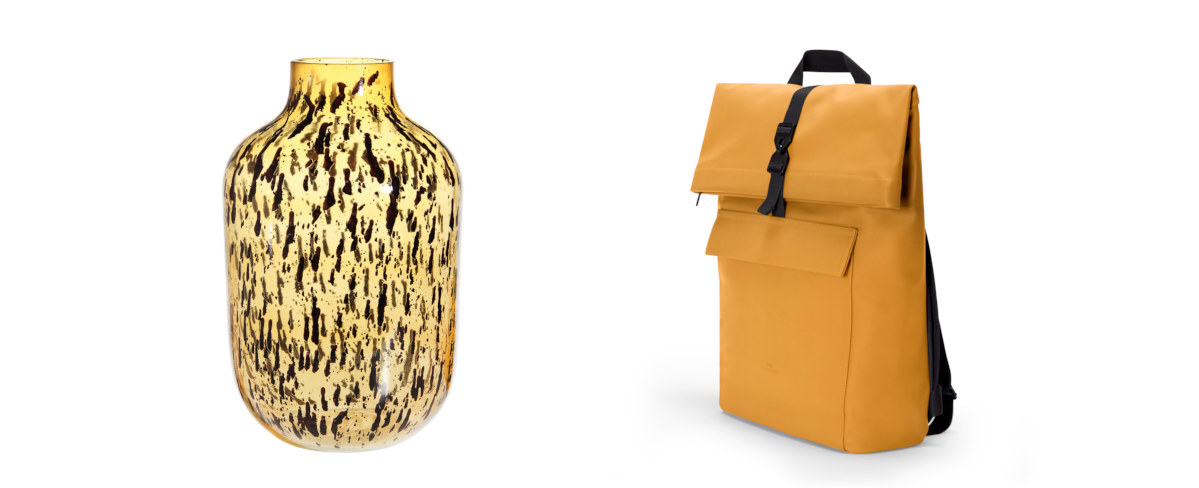 Smell the flowers
Spring means an abundance of blooming flowers, and who can resist bringing some of that beauty into their home? Give your bouquet a worthy pedestal with the Speckle Vase from &Klevering, whose soulful home designs have made it a household name in the Netherlands and beyond.
€45
Get carried away
Berlin-based brand Ucon Acrobatics anchors all its designs in ethical, sustainable and eco-friendly manufacturing practices – and on top of all that, it makes stunning bags, too. Its versatile Jasper Backpack will be sure to put a spring in your step. Bonus: it's waterproof, so your belongings are safe even if the weather turns.
€89.99

Eyes on the prize
With the sun showing its face again, it's important to protect your eyes while you're out and about. And what better way than with eco-friendly, Belgian design? Antonio Verde creates stylish designs from sustainable sources, like this Alicante Panter model with a recycled frame and bamboo temples.
€59.95
Cosy in yellow
If your interior is in need of a refresh, Hinck Amsterdam has got you covered with its extensive Ochre pillow collection. With over 20 designs in hues ranging from citrusy yellow to blazing gold, there's something here for everyone. And you can never have too many pillows, right?
From €35
Subscribe to Our Newsletter
Receive our monthly newsletter by email