Bulo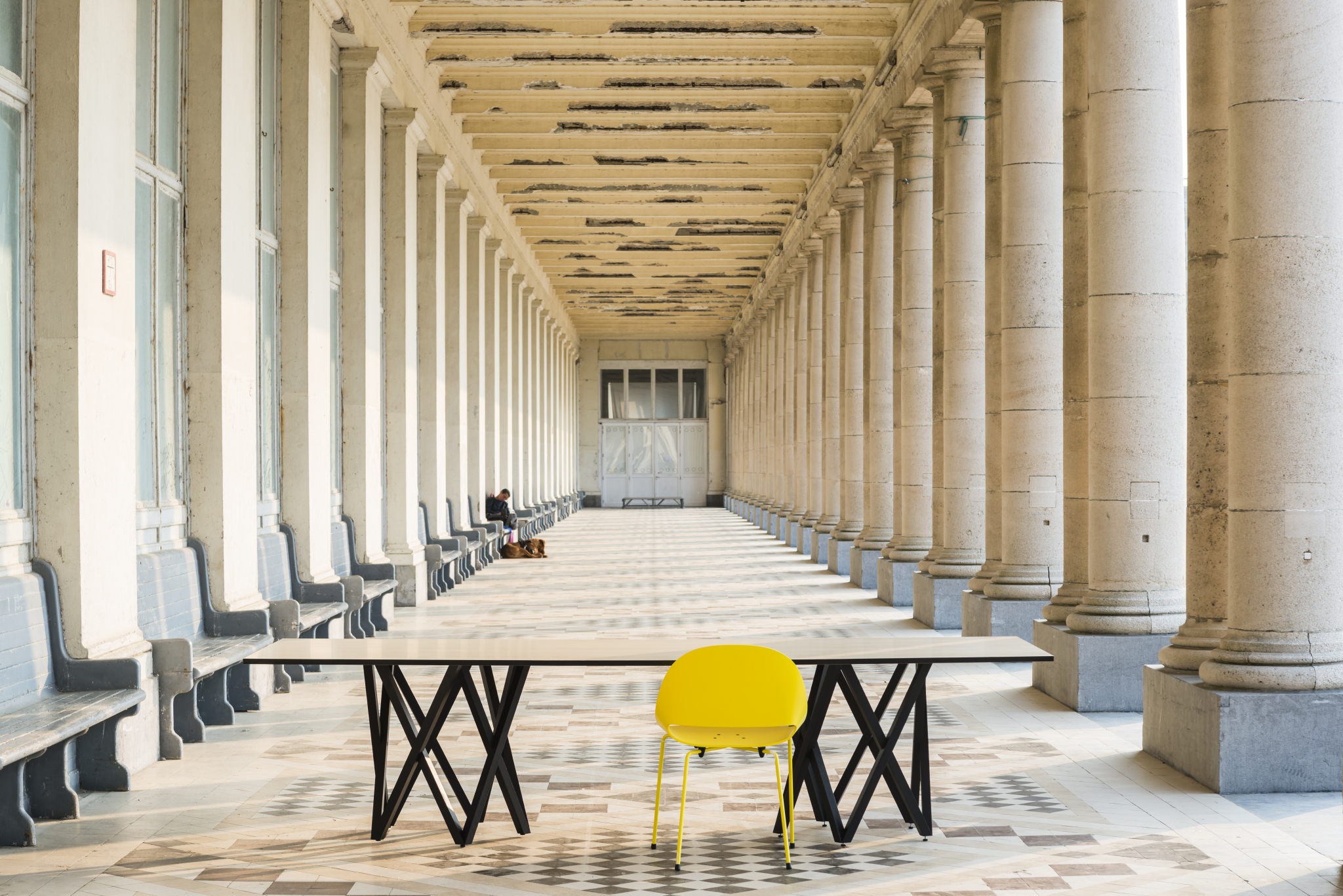 An icon of Belgian design with a clever twist
TEXT: CHARLOTTE VAN HEK | PHOTO © VERNE

What started with a small filing cabinet quickly grew into the success story of a Belgian design icon. Since 1963, Bulo has been synonymous with elegant and innovative furniture design.
Bulo specialises in ready-made chairs, tables, desks, storage and loose furniture. Originating as office furniture designers, the Belgian-based company has taken its designs beyond the working environment, with pieces also suited for the home and the hospitality sector, among others.
Bulo's designs pride themselves on being 100 per cent timeless, with many of its staples being even more popular now than when they were first designed. "Rather than designing from a market perspective or following trends, Bulo has always created furniture honouring the idea of beautiful design," says communication manager Stijn De Rooster. Bulo produces and sells items from both in-house designers and external designers. "Those are not necessarily furniture designers, but they own a sense of creativity that exude our design so well. We've worked with icons like designer Maarten Van Severen, fashion designer Ann Demeulemeester, architect Jean Nouvel, and many others."
Alongside a few stores in Belgium, Bulo's designs can be found at dealers in Luxembourg, the Netherlands, the UK, the USA and Germany. The headquarters are located in Mechelen, an area historically known for its strong reputation for craftsmanship in furniture. It was mainly for that reason Walter Busschop choose this town to expand Bulo. "His first design was a filing trolley on wheels," De Rooster enthuses. "He invested the revenues of the launch in his own office furniture company. The rest is history." Recently, grandson Carlo Busschop took over leadership and brought a pack of young wolves with him to continue the company's innovation process.
Bulo's latest success story takes form in the renewed DAN collection, a range of designs bridging the increasingly thin line between work and living spaces. "The office as we know it is transforming. The DAN collection offers furniture that is affordable, multi-functional and durable (it is 100 per cent wood) to enhance any environment where work is done – whether that is an office or a living room." DAN has already found its way to offices from renowned companies all over the world, such as leading communication agency Saatchi & Saatchi London. Alongside an ever-growing portfolio (Brussels Airlines VIP Lounge, Mercedes Benz., Lotus Bakeries etc.), Bulo will attend Fuorisalone in Milan, the world's most important design event, in 2017.
Bulo proves that timeless design goes perfectly well with anticipating the needs of today's society – something that has been distinguishing them for almost 60 years.
Subscribe to Our Newsletter
Receive our monthly newsletter by email