Bohemian vibes in De Pijp
TEXT: PAOLA WESTBEEK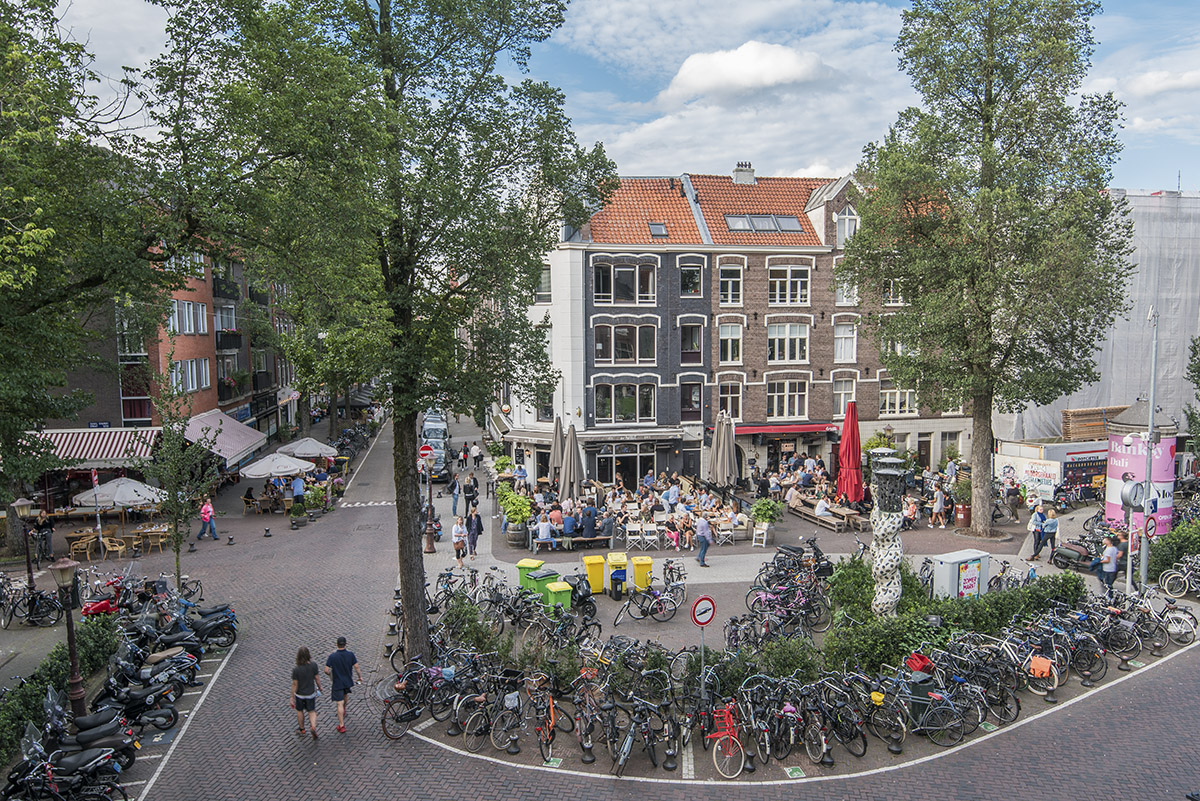 Located to the south of Amsterdam's historic canal belt, De Pijp was settled in the 1870s as a working-class neighbourhood and would soon become popular with students, artists, writers and expats. Today, this trendy and cosmopolitan district lures you with its bohemian vibes, exceptional variety of international eateries and the buzzing Albert Cuyp Market.
If you're looking to experience that laid-back Amsterdam cool mixed with a good dose of urban charm, head about two kilometres south of the touristy centre and spend a day making acquaintance with bustling De Pijp. Sometimes referred to as Amsterdam's 'Quartier Latin', the area is home to some 150 nationalities and is replete with places to go and things to do. Here are three tips to keep in mind the next time you're in town. And should you want to spend at least a few days exploring the area – and the rest of the Dutch capital – book your stay at the luxurious Okura Hotel.
Heineken Experience
Heineken is one of the world's most iconic beers. The Dutch brew, which has been around for well over a century, is enjoyed in almost every corner of the globe (170 countries, to be precise). While you can sample the beer almost anywhere, there's no better place to learn about its history than at its cradle – the former brewery housed in a stately building on Stadhouderskade.
At the Heineken Experience, you don't simply 'learn' about the beer, you literally get to 'experience' it in a fully animated and sensory environment that includes a self-guided interactive tour and ends with a tasting.
Albert Cuyp Market
When it comes to popularity, no other Dutch market is as famous as Amsterdam's Albert Cuyp Market. For foreigners who visit the city and for people from all over the country, it's the market that everyone talks about and needs to see at least once.
At 'de Cuyp', as the market is called for short, colourful and bountiful fruit and vegetable stalls sell all of the staples of Dutch cuisine, but you'll also find foreign foods such as papayas, yardlong beans, plantains and cassava. Other stands specialise in Mediterranean wines, French and Italian sausages, beautifully spiced Moroccan olives and myriad gourmet products. In fact, there isn't anything you can't find at 'de Cuyp'. Need a new pair of shoes? A kitchen knife? A set of garden furniture? Frilly curtains? It's all there.
Especially during the weekends, when roughly 50,000 people per day visit the market, the Albert Cuypstraat becomes a hubbub of curious tourists.
Sarphatipark
After a stroll through the Albert Cuyp Market (where you've shopped for the makings of a picnic), make your way to the Sarphatipark, just around the corner. Though small, the park is a peaceful, green oasis decked out in English landscape style and named after Samuel Sarphati, a Jewish physician and philanthropist who made significant contributions to the development of the city.
Subscribe to Our Newsletter
Receive our monthly newsletter by email