Beekman Klinieken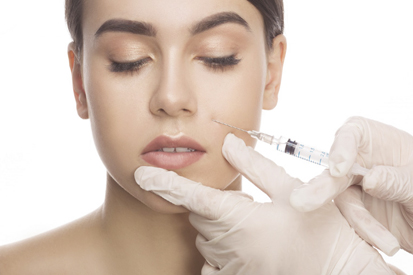 In expert hands
TEXT: KARIN VENEMA | PHOTO © BEEKMAN KLINIEKEN
When the International Society of Aesthetic Plastic Surgery needed an expert to lecture on their 24th Global Congress in Miami, they knew to turn to Dr. Werner Beekman. Beekman is a well-known plastic surgeon who is pleading for a new perspective on breast augmentation. It is an easy concept which is user friendly, easy to explain to the patient and with predictable results.
Apart from performing breast surgery, Beekman is well-sought after for his expert facial corrections, hand surgery and body contouring. At his clinic, Beekman Klinieken, it is all about the patient, making them feel welcome and receiving a quality treatment. The clinic boasts three locations in the Netherlands: Hilversum, Lelystad and Emmeloord, with each one working to the same quality standard and having many satisfied clients.
Beekman focuses on keeping people's natural look and helping them feel more in-tune with their body and face. One of the testimonials left in the guest book in the reception of the Hilversum clinic says: "My view of the world was limited, when someone gifted me an eyelid correction. I was well informed and decided to go for it. What a knowledgeable man, that Dr. Beekman! Also, a big thank you to his staff who guided me through with a smile. I am now leaving the door happy, wishing I'd done this years ago. Not only do I have a more positive outlook on life now, Dr. Beekman has also given me a better view."
Better breasts
Beekman describes how during his formal education as a plastic surgeon, breast augmentation did not get much attention. Therefore, many breast enhancements look nice after the event, but, within a few years, need a correction. That is why he decided to focus his PhD research project on facts and fiction surrounding silicone breast implants. Now, almost 20 years later, he is considered a prominent authority on the subject.
"A breast augmentation should be a custom job," says Beekman. "Every woman is different: there is great variation in proportions, fat and tissue. This should all be considered in creating the most beautiful breasts. You need a well-designed plan and to have the correct protocols in place. Only then can you achieve lasting results".
Based on his extensive experience of the aesthetics of the breast, Beekman has founded the Breast Expert Centre. It is no wonder then, that Beekman's master classes are always well attended. Here, he teaches fellow plastic surgeons from all over the world about patients and implant selection, measurements, surgical procedures, minimising contamination, post-op procedures and follow-up. Sometimes there is even live surgery, so the attendants can watch him in action. "I think it's very important to spread the knowledge," Beekman adds.
Introducing the Earfold
If your ears stick out, there is a traditional ear correction available. This is quite an invasive operation with a lot of 'down time': you are bandaged up and have to wear a turban for several weeks; you need to rest extensively, cannot exercise and your ears need to stay dry. The so-called 'Earfold' technique is a relatively new procedure and Beekman is the only plastic surgeon in the Netherlands who can perform it.
One of the main benefits of the Earfold, is that the result is clear upfront. Beekman explains: "In the first consultation, we discuss the client's wishes and try the clips on. This way, they can see straight away what their ears will look like after the operation. When the client decides to take the plunge, all I do is make a small cut and implant the clips on the ear. This procedure takes place under a local anaesthetic, takes half an hour and doesn't require the removal of cartilage. They will just have a couple of small plasters on their ears afterwards."
Having an Earfold done, can be a life changing experience. The Dutch television show Life Experience (RTL 4) showed Beekman helping a young lady called Denise. When Denise was younger, she was teased a lot about her prominent ears. The programme shows how Denise is quite nervous about the operation but in hindsight, she said that it was not nearly as bad as she imagined. When Denise saw the end result in the mirror, she was moved to tears and said her dream had come true. She felt better about herself and gained more confidence. And that is what counts for Beekman: "Something simple can be so important! It's really gratifying to see what a difference I can make in people's' lives."
Subscribe to Our Newsletter
Receive our monthly newsletter by email