Attilio Perelli: 'Haute interior design for everyone'
Text: Chérine Koubat | Photos © Attilio Perelli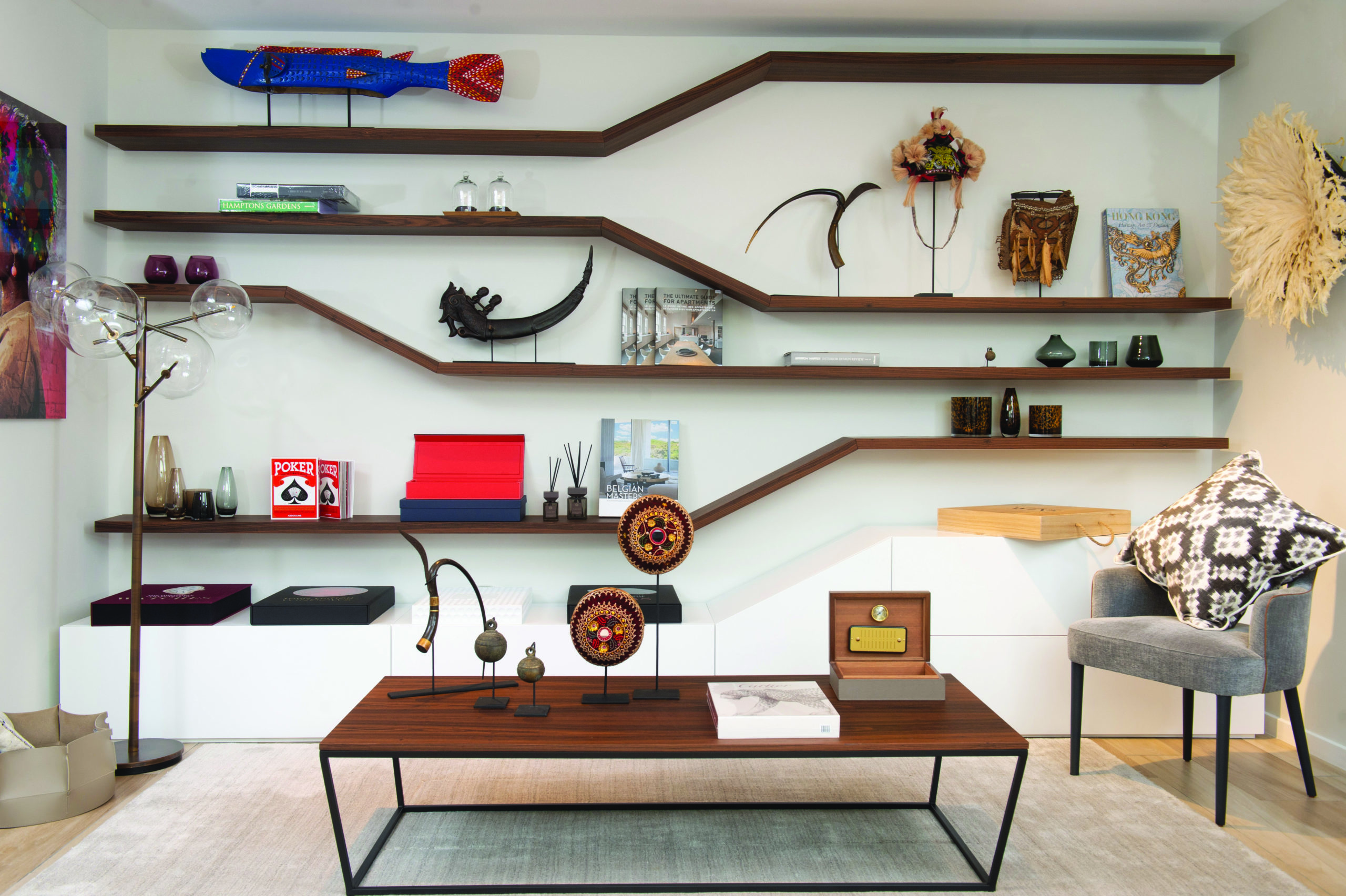 Attilio Perelli's winning concept brings together an interior design agency, a general contractor and savvy decorators under one roof. From its two Belgian-based showrooms, the sophisticated brand specialises in bespoke pieces and tackles an eclectic range of projects all over the world, from private homes in London to luxury hotels along the Mediterranean.
Beautiful things
In a past life, Attilio Perelli, creator of the eponymous brand, worked in event planning and organised themed parties for large corporations. His first store, 13 Interior, was a widely successful design gift-shop showcasing his love of beautiful objects. Perelli's desire to expand his own collection led to his newest venture: from handicraft sourced in Africa and Asia to in-house design pieces including sofas, dressers, kitchens and soft-furnishings, the emphasis is on quality and uniqueness.
As such, Attilio Perelli has developed a number of collaborations with high-end local and foreign brands, for both furniture and decoration staples, including lighting and wallpapers. "We select our partners carefully to give our clients something they couldn't simply buy online," he explains. Prestigious names, like PH Edition, Interni Edition, Locherber and Hind Rabii, are regular fixtures in the highly curated collection. Textiles also feature heavily, with refined wallpapers, drapes, blinds and curtains from the likes of Arte and Elitis.
A refined and timeless style
A polished aesthetic with perennial appeal, hints of cosiness and exotic touches per-vades the showroom. "I call it 'contemporary cottage' – I know, it sounds funny – but the idea was to achieve a balance between sleek design and cocooning, without fully committing to either," says the designer. And the result is a timeless, chic yet snug take on interiors, with an emphasis on custom designs and craftsmanship.
Perelli seeks inspiration from vintage furniture from the 1950s and 1960s, and gives classic pieces a contemporary twist. A love of exotic woods drives certain designs, with ebony, oak, tamo and walnut taking pride of place. Fine materials from far afield, from the United States to Africa, feature prominently. "I love mixing the old with the new," Perelli muses, "updating retro designs and injecting modernity into each one of my pieces".
Made-to-measure
Perelli's palpable pride is far from forbidding. It goes hand in hand with a deep flexibil-ity, which has won customers over by creating a sense of approachable exclusivity. "Everything is customisable," he explains. "If you walked into the store and spotted a coffee table, you could have it built higher, get a thinner table-top and switch the legs from wood to metal. Nothing is off-limits." Catering to customers' individual tastes is undoubtedly one of their main strengths, and maintaining the Perelli aesthetic while adjusting to customers' personal styles is testament to the savviness and tact dis-played by the team at work.
A complete experience
The design brand's secret weapon lies in its in-house general contractor company, al-lowing it to tackle small or complex projects, from conception all the way to completion. "We can answer any client request: we have bricklayers, electricians, tilers, painter decorators, you name it!" explains Perelli. The team displays the same thorough ap-proach throughout, be it for a bespoke dresser or an entire kitchen remodel. They en-quire as to the style, colours and materials favoured by clients and assess the practi-cality and purpose of each project. They plan house visits and, where possible, tailor every decision to their customers' needs and preferences. "It really is comparable to haute couture, but for design. It's haute interior design, and it's for everyone", beams Perelli.
Worldwide projects
The brand's reputation far exceeds the local market and attracts a wide array of cli-ents, catering to private customers as well as businesses. From refurbishing luxury holiday villas in Marbella and the south of France to studios, hotels and restaurants, there is no limit to what it can do. Currently wrapping up two construction sites in Lon-don, Perelli is excited about what the future holds. Whether you're looking to enhance, transform or update a space, or buy a single standout piece, this is the place to go.
Attilio Perelli locations Chaussée de Waterloo 1472 - 1180 Uccle Monday to Saturday 10 am-18.30 pm Square des Papeteries 32 - 1332 Genval Monday to Saturday 10 am-18.30 pm www.attilioperelli.be
Subscribe to Our Newsletter
Receive our monthly newsletter by email