ABC Events – Corporate events with an army flavour
Text: Pauline Zijdenbos | Photo © ABC Events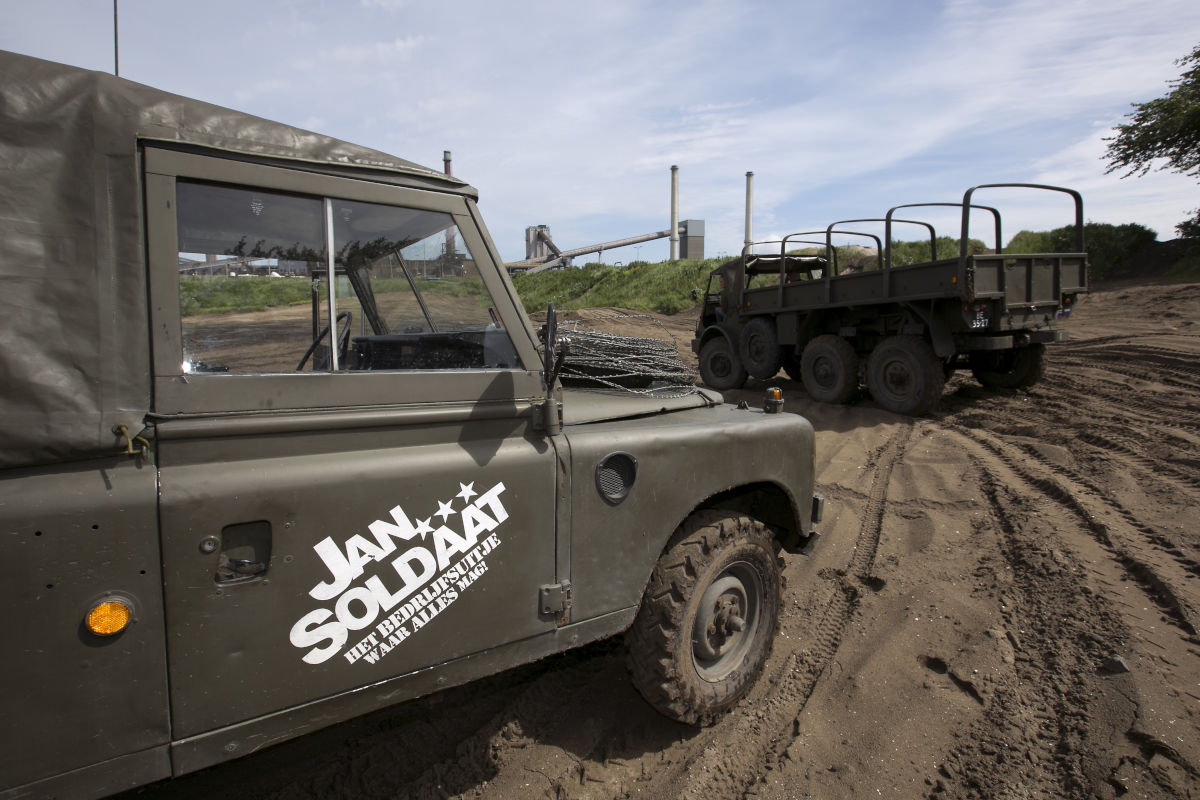 C orporate events with active team-building exercises are likely to motivate your employees to work better together. Especially if they have to dress up and take on roles they normally would not in your office environment!
ABC Events has a unique, tailor-made approach to keep your team on their feet. Not only will they have to think rapidly to solve tasks together, they also need to be actively involved in order to fulfil their team assignments. Rest assured, for safety, your employees will never be left alone: there is always a trained instructor accompanying your group(s). Most corporate groups come with an aim: to improve internal communications. Therefore, prior to the team-building exercises goals are set out and these are evaluated at the end of the event, resulting in closer relationships and a better understanding of the company's mission or the department's common goals.
Apart from army-related exercises, which can range from rallying in army trucks against other groups or being dropped off and rescued by helicopter, ABC also offers shorter events closer to home. For example, take part in a treasure hunt by motorboat on the famous Dutch canals, sailing, paintballing, city golf or shooting. They would even be able to connect you with similar event organisers in other countries.
Over the years, ABC has shown it can rapidly organise last-minute event requests because they have a fleet of 40 vehicles, with all equipment and staff members being in-house. On top of that, they have been working with numerous partners in the events industry for the past 15 years, all over the Netherlands. Therefore, they can easily supply locations, bands, catering and boats/restaurants/hotels: theme-related or not. Whatever you require, Sebastiaan Siderius and Gerard De Jong will listen carefully and offer you a personalised plan for the duration, within the budget you have available. Their originality knows no limits.
Subscribe to Our Newsletter
Receive our monthly newsletter by email