World Architecture Festival comes to the Benelux
Text: Anna Villeleger | Photos: World Architecture Festival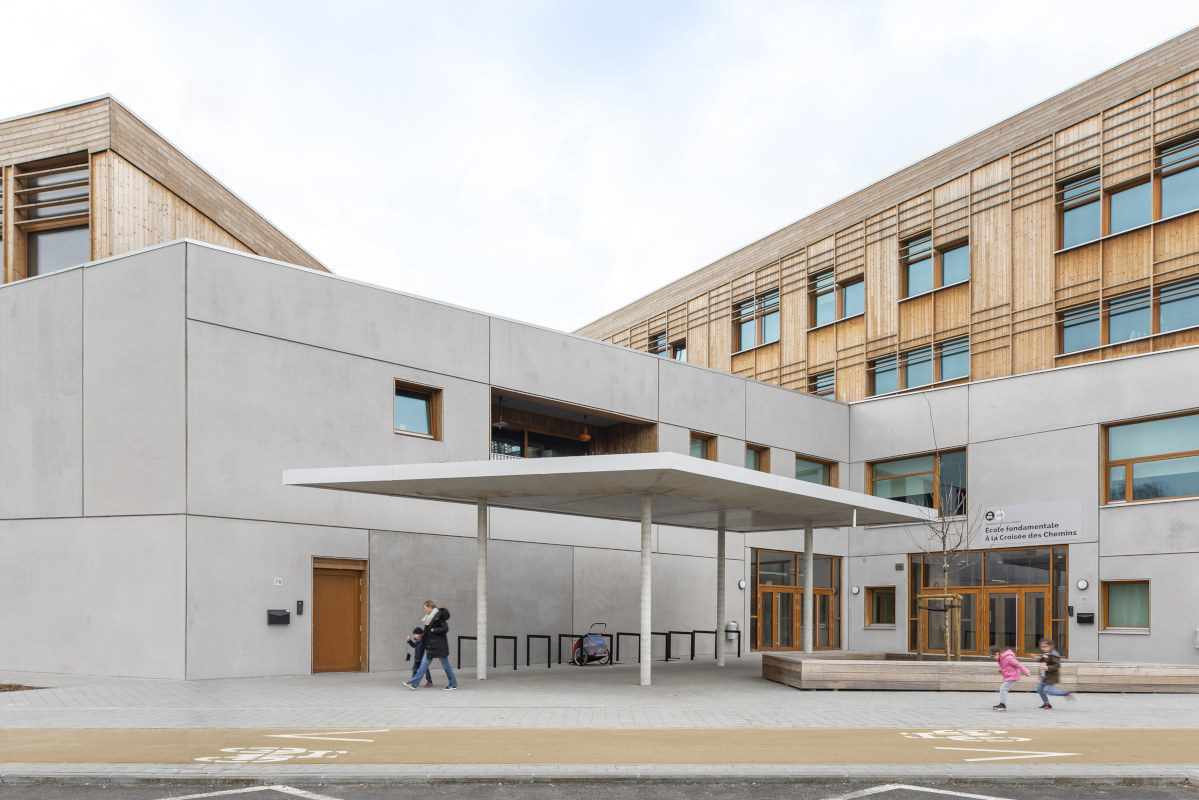 World Architecture Festival (WAF) is the world's largest annual, international, live architec-tural event. It is where the global architecture community meet to celebrate, learn, share and be inspired. From 4 – 6 December this year WAF will return to Amsterdam — marking the second time the Dutch capital has hosted the event — and there are a number of Benelux bureaux nominated in the festival's prestigious awards programme.

Sustainable future
WAF includes the world's largest international architectural awards programme, dedicated to cele-brating excellence via live presentations to an audience of high-profile delegates and international juries. This year's shortlisted entries include designs that demonstrate how buildings can play a ma-jor role in a more sustainable future. Amongst the shortlist is an eco-airport in Singapore designed by Safdie architects centred around a 15,000m2 state-of-the-art, indoor public garden, which fea-tures a 40-metre indoor waterfall falling through the centre of a doughnut-shaped glass roof, along-side 3,000 trees and 100,000 shrubs from around the globe. In the culture category, Helsinki Cen-tral Library Oodi by ALA Architects, heralds a new era of library design where traditional functions meet modern technology, to create an almost zero-energy building with panoramic views.

While there are a number of major world architects shortlisted, there are also many smaller firms competing with the big names. The shortlist ranges from private residential, to education, infrastruc-ture, healthcare, hospitality, cultural/civic, interior and landscape projects across 70 countries. Presentations of the shortlisted designs will be made to more than 100 international juries in front of festival delegates. Category winners will then compete against each other on the final day of the festival, contesting for the ultimate accolades of World Building of the Year, Future Project of the Year, Interior of the Year and Landscape of the Year.
"We have been inspired by the levels of innovation in this year's entries, that show the incredible range of ways in which architects are responding to the global climate and biodiversity emergencies we face," enthuses WAF programme director Paul Finch.
"WAF has attracted more than 1,000 entries, for the second year in a row, from 70 countries, and we look forward to more than 500 live presentations at the Festival in Amsterdam, showcasing these exemplar projects from around the world."

Interior design
Meanwhile, INSIDE is the sister festival of WAF, and celebrates the world's finest examples of inte-rior design. All nominees will present their projects to distinguished international juries to compete for one of the nine INSIDE category awards. Open to all festival attendees, the presentations are followed by a live exchange between the designers and jurors. The overall winner of the World Inte-rior of the Year will be announced at an exclusive gala dinner on Friday 6 December.
Finch: "INSIDE has been a growing part of the overall World Architecture Festival programme since 2012 and continues to grow in terms of quantity and quality. We are delighted with the intri-guing designs and geographical spread of this year's entries and look forward to the live judging in Amsterdam."
Find out more about the WAF Awards and the festival at www.worldarchitecturefestival.com
Subscribe to Our Newsletter
Receive our monthly newsletter by email