Top Belgian master architects, designing the future
TEXT: PAOLA WESTBEEK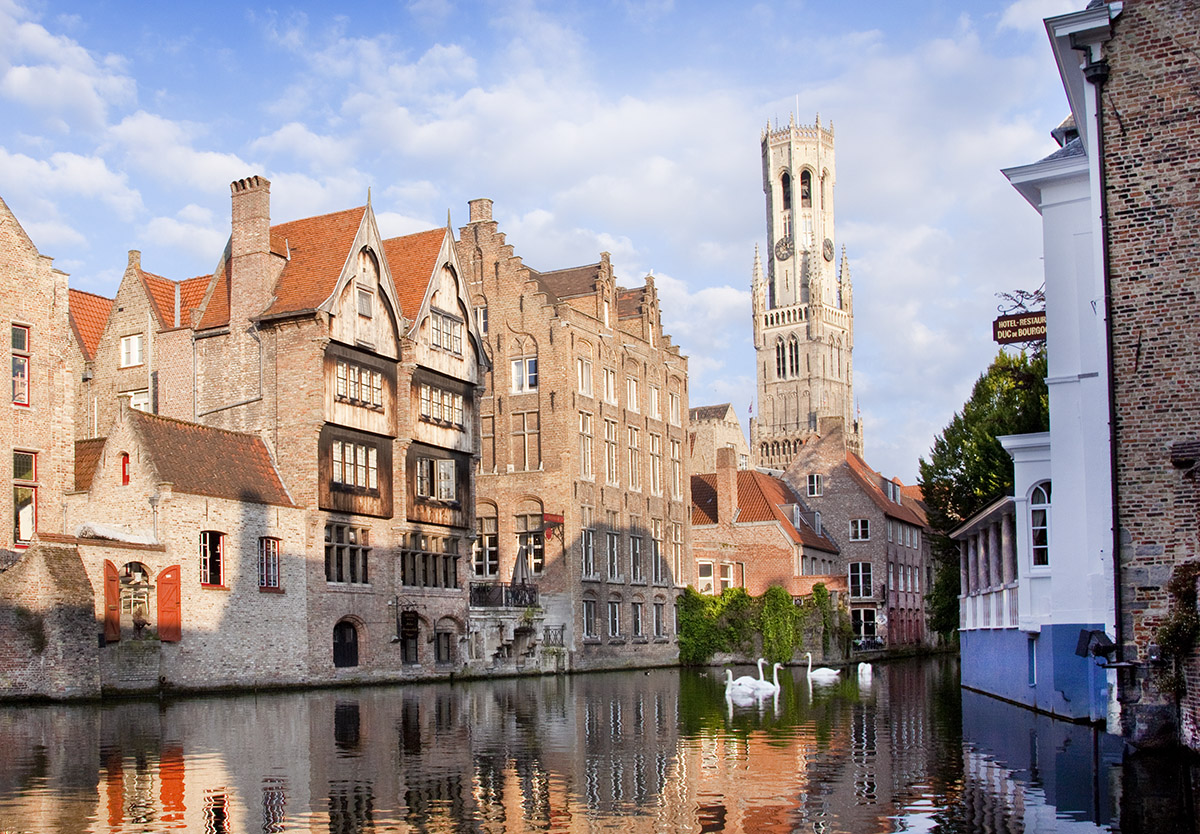 Whether its homes, offices, industrial spaces (or those in the hospitality or cultural sector), Belgium counts a host of renowned architects and firms that will turn any idea (no matter how daring) into a reality. In the following pages, we've included a selection of top Belgian master architects who are designing the future. But first, a brief look at some of the country's architectural highlights.
With its rich history mirrored in a broad spectrum of eye-catching building styles, Belgium has plenty to offer architecture enthusiasts. Everything from opulent Gothic cathedrals to modernist designs – many of them declared UNESCO World Heritage Sites – can be spotted in major cities such as Brussels, Ghent, Bruges and Antwerp. Well-preserved examples of medieval architecture include the Belfort, towering at 83 metres in the historic centre of Bruges and dating to the 13th century. It is one of the city's three iconic towers, together with the towers of the Church of Our Lady and Saint Saviour's Cathedral. In Ghent, Saint Bavo's Cathedral is one of the city's medieval gems. Home to an incredible collection of artworks such as the Van Eyck Brothers' Ghent Altarpiece (covered in our June issue), the impressive structure was built between the 13th and 16th centuries and keeps guard over the heart of town at 89 metres. Another fine example of medieval grandeur is Antwerp's Cathedral of Our Lady, one of Europe's most renowned Gothic edifices. With its 123-metre spire, it boasts the country's tallest church tower. Consecrated in 1521, it is not only a sight to behold from the outside, but also happens to be home to exquisite Baroque masterpieces by Peter Paul Rubens, such as The Descent from the Cross, rendered between 1612 and 1614. In Brussels, the Grand-Place's Gothic Town Hall, built between 1401 and 1455, has a sumptuously ornamented facade and a tower that dominates the city's skyline at 96 metres. Among the country's stunning Baroque architecture, characterised by dramatic forms and elaborate ornamentation, is Antwerp's Saint Charles Borromeo Church. Erected between 1615 and 1621, it was once the city's Jesuit church and housed 39 ceiling paintings by Rubens. Unfortunately, these lavish masterpieces were lost in a fire that ravaged the church in 1718.
Toward the end of the 19th century, the city played a pivotal role in the booming Art Nouveau movement, characterised by organic forms, curved lines and intricate detailing. There are many handsome examples of this architectural style in the Zurenborg district. To read more about Antwerp's Art Nouveau scene, click here to read more.
Finally, when it comes to contemporary architecture, no better example than the iconic Atomium in Brussels, designed for the 1958 World Expo and one of the capital's most famed and photographed tourist attractions.
Subscribe to Our Newsletter
Receive our monthly newsletter by email