Wine of the Month: Entre-Deux-Monts Bacquaert Brut
TEXT & PHOTO: KRISTEL BALCAEN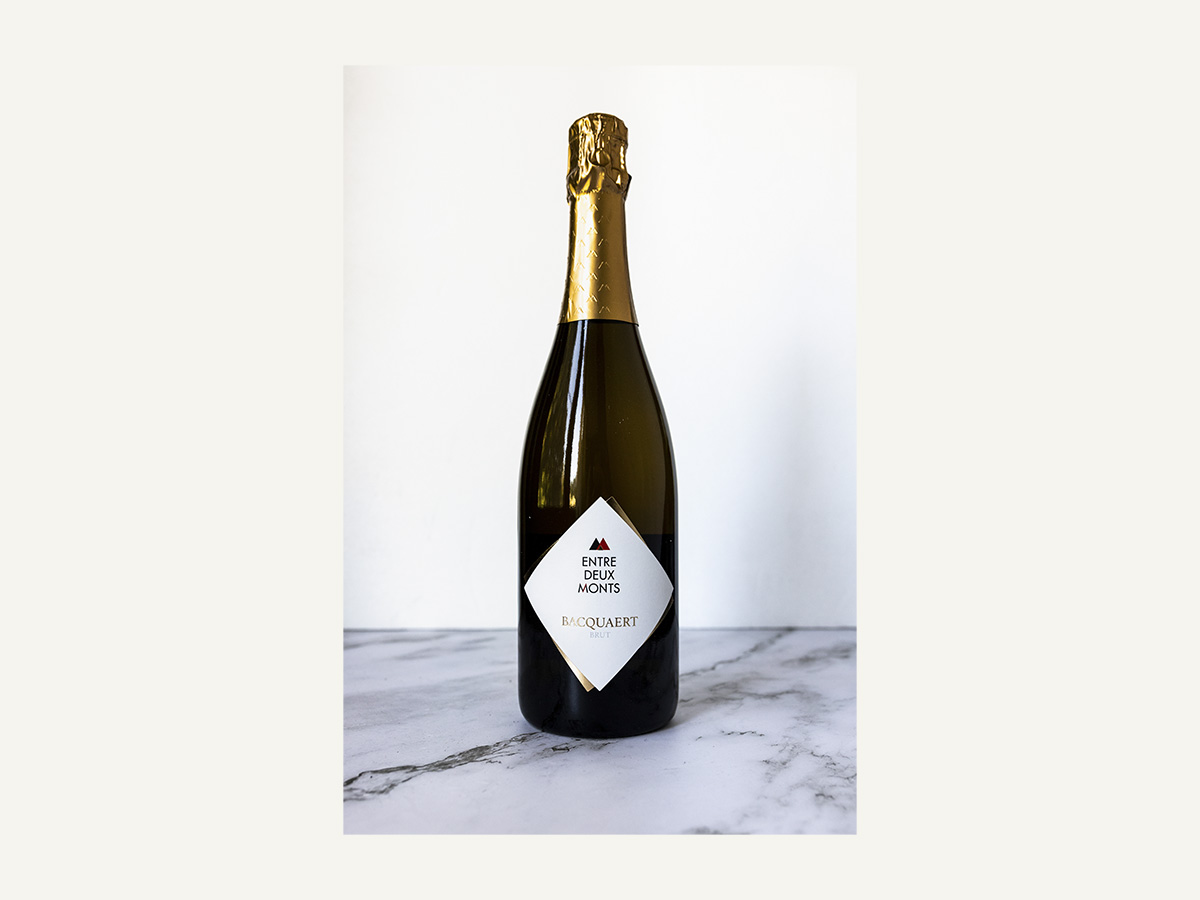 In the Benelux, we love sparkling wines. Regardless of the weather's whims, we like to pop a bottle of bubbles and enjoy the good life. And ever more frequently, those bubbles come from our own lands.
In Belgium, for example, around half of the wines produced are effervescent. They hail from wine regions across the country: from north to south; from the river Meuse in the east, to Hainaut and Heuvelland along the French border.
It is in those rolling hills of Heuvelland, between the 'Rodeberg' and the 'Zwarteberg', that we find the Entre-Deux-Monts winery. Here, oenologist Martin Bacquaert continues the legacy of his grandfather Jean, who purchased the land, and of his father Yves, who dreamt of growing grapes there to make wine. One of Martin's sparkling cuvées, named Bacquaert Brut, pays homage to that family legacy, and to their relative Françoise Bacquaert, who made champagne in Damery.
The Bacquaert Brut is composed of Pinot Noir and Chardonnay, with 30% coming from a perpetual reserve: a blend of wines from older vintages, aged in French oak barrels. This adds the richness of gingerbread spices, vanilla and cloves to the wine's vibrant fresh fruit, layered with brioche and pastry notes from the 30 months the Bacquaert Brut spent 'sur lattes'. A refreshing, elegant sparkler with gastronomic potential – perfect to celebrate the summer!
Non-Vintage, base 2019 with 30% reserve wines. 12.5% alcohol, 6 g/L dosage. Serve at 8-10°C. Points of sale are listed on www.entre-deux-monts.be.
Kristel Balcaen is a Belgian wine writer, educator and consultant. She is a Sommelier-Conseil, holds the WSET level 4 Diploma, and was named Belgium's Champagne Ambassador and Wine Lady of the Year in 2018.
Subscribe to Our Newsletter
Receive our monthly newsletter by email