Wine of the Month: Château Bon Baron Muscat
TEXT: KRISTEL BALCAEN | PHOTO: KRISTEL BALCAEN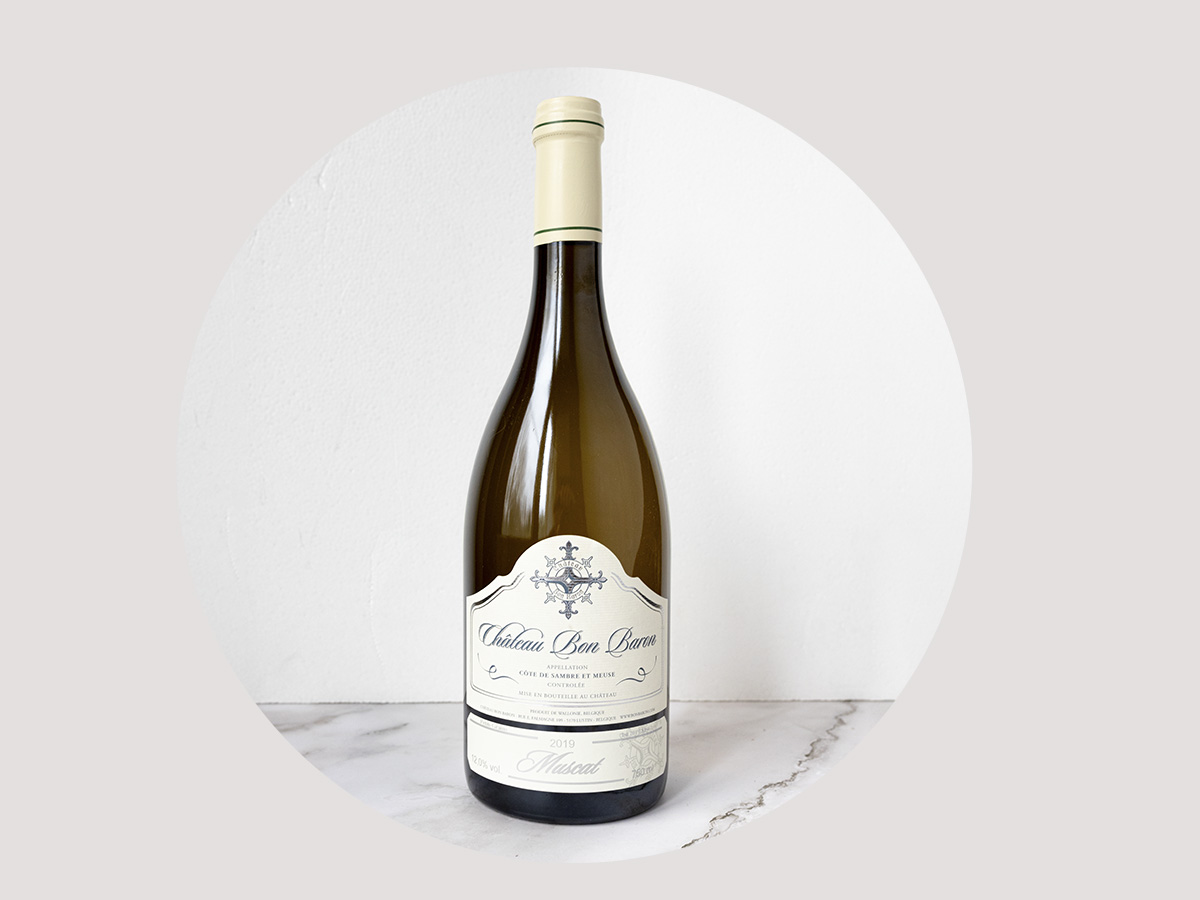 With asparagus season in full swing, I want to highlight a creative pairing partner for our Asparagus officinalis L., more poetically known as: the queen of vegetables, white gold, edible ivory or 'pointes d'amour'.
It is often thought that matching wine with asparagus is difficult, especially with the delicate texture and the subtly bittersweet taste of the white asparagus we celebrate here. However, many of the Benelux's fresh and lively, cool-climate white wines are perfect for the job. If you want to think outside the box to surprise and delight your dinner companions, try this dry Muscat.
The food-friendly gem is a creation of Dutch winemaker Jeanette 'La Bonne Baronne' van der Steen and husband Piotr, who many years ago landed in the French-speaking south of Belgium – in the beautiful area around Dinant – and decided to plant a vineyard there. Since then, Château Bon Baron has grown into one of the country's biggest wineries, and just last month they became the first Belgian winery to be certified by FAIR'N GREEN for their approach to sustainable viticulture.
Bon Baron produces prized wines from a range of classic grape varieties. One of these is Muscat Blanc à Petits Grains, here made in a bone-dry, refined and fruit-focused, less exuberantly floral style, which lends itself well to pairings with white and green asparagus dishes, but also with lightly spiced seafood, fresh goat's cheeses, or herb and flower salads with a zesty citrus dressing.
Vintage 2019.
12% alcohol.
Serve at 8°C.
Ageing potential 3 – 5 years.
Available at the winery, from its webshop and specialist wine shops.
Kristel Balcaen is a Belgian wine writer, educator and consultant. She holds both the Sommelier-Conseil title and the WSET level 4 Diploma, and was named Belgium's Champagne Ambassador and Wine Lady of the Year in 2018.
Subscribe to Our Newsletter
Receive our monthly newsletter by email