VNL-Architecten: Architecture that improves lives
Text: Maya Witters | Photos: Vnl-Architecten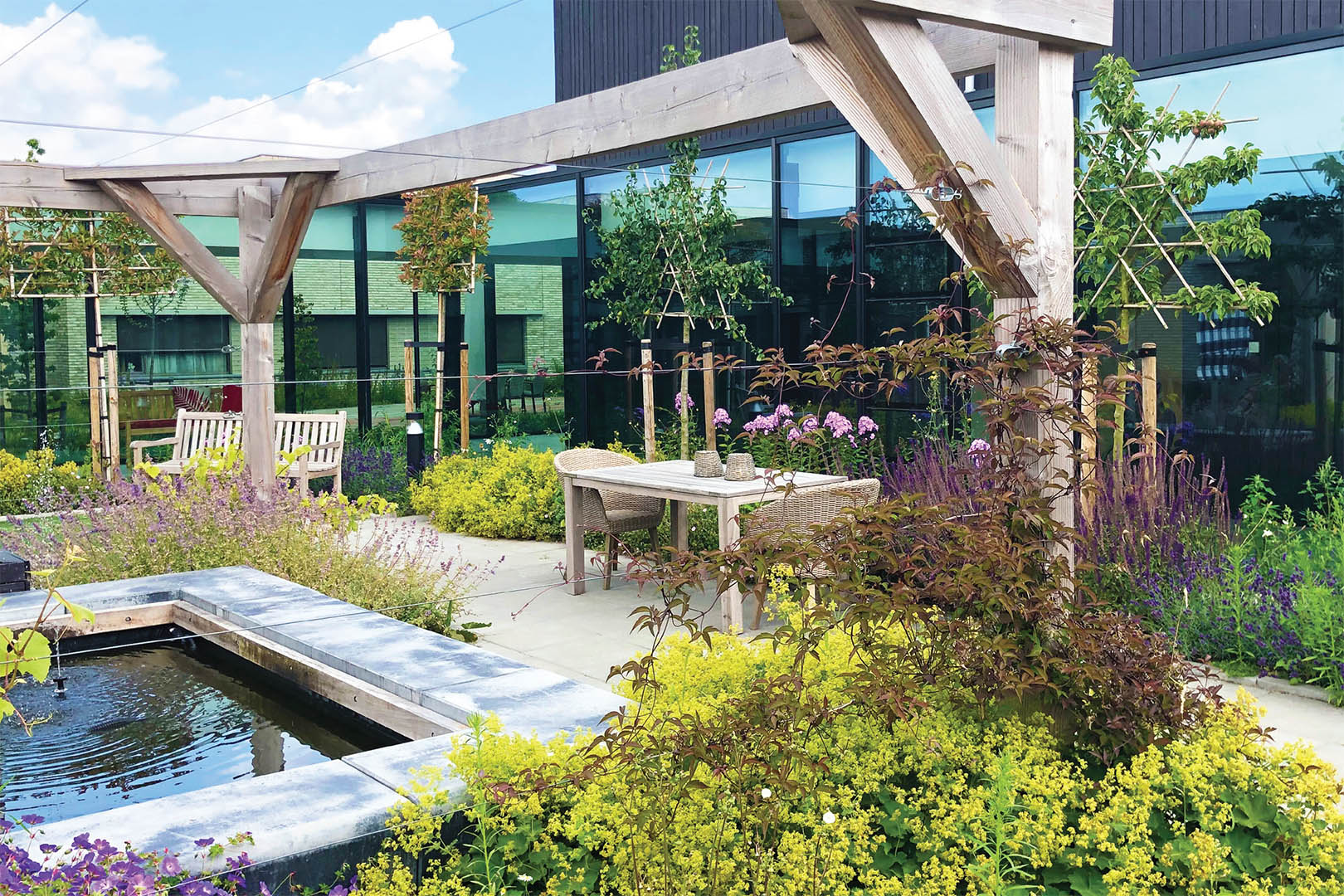 AArchitects Robert Landstra and Teunis Vonk took a big risk when they started their own company VNL-Architecten in the middle of the 2010 recession. Nearly ten years later, the company has become one of the Netherlands' foremost experts on building for the healthcare sector, and particularly for patients with dementia. "We knew there had to be a better way of building for care patients – and today, we've proved that there is."
As colleagues at a large architecture firm, Landstra and Vonk shared an unease about the way most care facilities are built. "Building styles in the health sector tend to be fairly traditional, centred around patient wards. It just didn't feel very nice or homely at all," attests Landstra. "We wanted these clinics to feel much more residential, with a focus on living over care. Since we had no opportunities to produce our vision at the company we were working at, we decided to take the jump and start our own firm."
Reducing anxiety through design
In the ten years since, VNL-Architecten has certainly proved that building for the care sector in a more residential style works. What's more: it has a significant positive impact on patients' wellbeing. "We worked with Breincollectief, a foundation that conducts research into the effects of dementia on the brain, to really understand what causes people with dementia anxiety," says Landstra.
"We developed an architectural vision around our findings, which allows us to create designs that minimise anxiety and interference for those that suffer from dementia. These designs work so well that many patients living in our buildings can lower their medicine intake, and less care personnel is needed. Seeing our interventions help people in real-time is incredibly rewarding."
Small tweaks, huge impact
The duo's design vision is perfectly exemplified in project Parkhoven, a dementia care complex in Leeuwarden. "This facility comes close to our ideal," says Vonk. "The building is centred around small groups of seven residents each. We have designed these units so that the living situation resembles a normal residential house as closely as possible. This means that visitors call at the front door of each unit and step into a hall, rather than having to register at a central reception desk, for example."
The various units are interconnected via the back, but the connecting features are hidden, so that each unit feels like a standalone household. "The benefit is that the connecting passages create enclosed courtyards, so that the residents have an outdoor space in which they can move freely, without feeling locked up: there are no fences or other invasive features," Vonk explains.
Every feature of the design is intentional. Take the kitchen, for example: "We learned that dementia patients can feel anxious and distracted when there is movement or noise behind them, so we make sure tables are positioned in a way that minimises this. Many care facilities also combine the dining space and living room into one, which means patients never move around. In Parkhoven, we have put the living room and dining room at opposite ends of the unit, so that residents get some movement every day. Dynamic lighting helps guide them in the process."
All these interventions lead to a space that feels homely, cosy and pleasant – worlds away from the often sterile and soulless feel of traditional hospitals and care facilities. The net effect is that patients are calmer, more engaged, and ultimately able to live out their sunset years as happily as possible.
Variety is the spice of life
While Landstra and Vonk take great pleasure in seeing their designs improve the lives of dementia sufferers, they also take on projects outside the care sector. "Our other main project type comprises luxury villas," says Landstra. "Designing in such hugely differing styles – and for very different budgets – keeps things interesting and fun for us."
The main ambition for VNL-Architecten is just that: "We mainly want to keep working on interesting and rewarding projects, and continue to enjoy the work we do. We are currently working on a large-scale care complex in Rotterdam, as well as several villas that are about to enter the construction phase. We are glad our risky jump in 2010 paid off," concludes Vonk.
VNL-Architecten is located in Grou and takes on projects all over the Netherlands and beyond. Find them online at: www.vnl-architecten.nl
Subscribe to Our Newsletter
Receive our monthly newsletter by email