Tournai – Belgium's best-kept secret
Text: Peter Stewart | Photo © Visit Tournai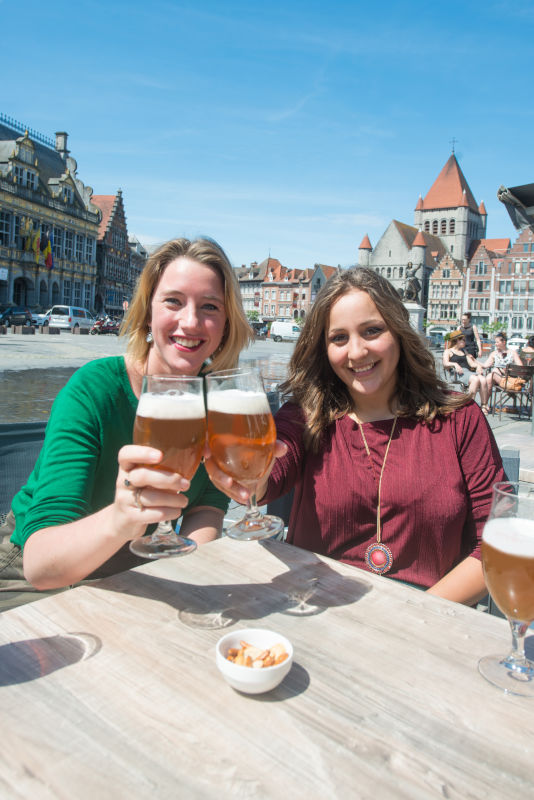 W ith its rich history, UNESCO-listed architecture, world-class museums and lively food and drink scene, Tournai has plenty to impress visitors.
Straddling the river Scheldt in southwest Belgium, Tournai is a charming city that offers a lot more than you might expect to see for a place of its size. "It's one of the nicest places in Belgium with a history stretching back 2,000 years," says Jean-François Dumoulin, who works for Tournai's tourist office.
UNESCO-listed cathedral
If world-class architecture is your thing, then do not miss Tournai's star attraction, the Cathédrale Notre-Dame. This impressive structure is the only UNESCO-listed cathedral in Belgium and dominates the city's skyline with its five impressive bell towers, which have been extensively renovated in the last couple of years. The interior is just as striking, itself a fine mix of Gothic and Romanesque architectural styles, complemented by an impressive rose window.
Just a short stroll away lies another of the city's attractions – its belfry. The oldest in Belgium, this belfry is 72 metres high and, with its 257 steps, rewards visitors with picture-postcard views over the surrounding streets and countryside. "On a clear day you can even see France," adds Jean-François.
Musée des Beaux-Arts
Art aficionados will love Tournai. The city is home to the impressive Musée des Beaux-Arts, which was created by Art Nouveau design genius Victor Horta. Inside, visitors will find a wealth of art, including two major works by Manet, as well as pieces by Rubens, Monet, Van Gogh, Gallait and Tournai-born Rogier van der Weyden.
And if that was not enough, Tournai has plenty to offer visitors in the way of food and drink, too. Whether you are looking for rustic Belgian fare or Mediterranean-inspired cuisine, Tournai has a great selection of dining establishments to cater for your every whim. However, a visit to Tournai is not complete without tasting one of the local craft beers, available in the many cafés lining the beautiful Grand Place and the bars scattered throughout the quaint centre.
Tempted? Tournai offers all of the above, not to mention an action-packed calendar of events, with highlights including a colourful carnival, an annual flower market and festivals dedicated to everything from folklore and jazz to accordion music and even beer.
Make Tournai your next place to visit in Belgium – you will not be disappointed.
Subscribe to Our Newsletter
Receive our monthly newsletter by email