Sarchis Architects: The constant development of new ideas with Sarchis Architects
Text: Emma Wesseling | Photos: Sarchis Architects
He's young, and you can see that in both his vision on architecture and the way he realises that architecture. Serdar Öztürk runs Sarchis Architects and his vision is clear: he wants to change the way architecture works.
Serdar started Sarchis Architects after building experience at various different firms. He doesn't work from a specific style but seeks to combine different styles to find the perfect harmony between the space and the way that people view and experience the space, not only making things beautiful to the eye but also focusing on functionality.
He is young and ambitious, and so is his firm. Sarchis Architects was founded in 2010, but already has a large portfolio of very different buildings. Among those are a mosque, various villas and houses, apartment complexes and industrial buildings. Being of Turkish descent himself, Serdar values his background and the way he can incorporate it in different projects. "Through my cultural background I can look at projects from a broader perspective and look at it from different sides. Your view of the world is literally bigger," he says.
It's the combination of his fresh look on architecture and the cultural richness in his background that ensures Sarchis Architects speaks to a very big audience.
Multiple partners
One unique aspect of Sarchis Architects is that they work with multiple external partners to make the most of every building. These partners include a ventilation specialist and a stabilisation engineer, but more importantly, they work with a regular partner for interior design.
This partnership ensures that every building that Serdar designs is delivered with a perfectly finished interior that exists in perfect harmony with the exterior of the building. Even the smallest details are taken care of.
Looking at the interior portfolio that Sarchis Architects has built you can easily see how perfectly harmonised the interiors are with the buildings. Just as with the buildings themselves, the interior is full of light and the use of white, combining simple and modern furniture with a few design pieces to really give every room a very subtle pop.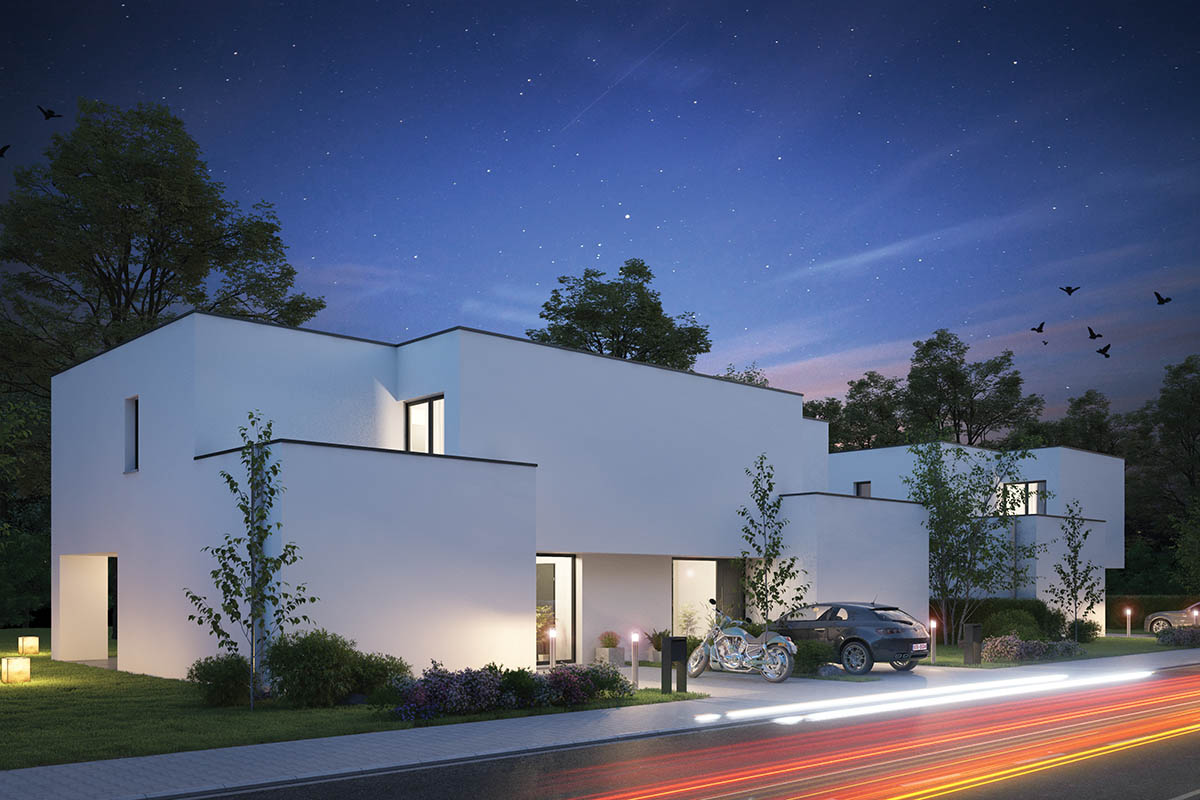 Mosque in Genk
One of the most important projects for Sarchis Architects was the mosque that Serdar designed. Usually when an architect is asked to design a project this is for an investor or maybe one or two clients, but in this case the client was an entire community who all had different ideas of what architecture is and what their mosque should look like.
It was an architectural challenge where the clients actually had a very good understanding of what they wanted. "You get tasked with making a design that should stand out by itself in a culture with a very different and breathtaking architectural history," Serdar says. "Not an easy task!"
Just like every other project, this one required time and attention to the first sketches, research and talks with the community. This has resulted in a timeless architectural piece that combines the very distinguished Turkish architectural aesthetic with the sublime simplicity of a Flemish style. The service planning department of Genk called it 'a pearl on Flemish territory'.
X-Service in Genk
For this building, Serdar was asked to design a true statement piece. The industrial building should show what the client was capable of in the steel business, but it also had to be built on a very tight budget. "Most people underestimate how much of an impact a budget has on a design. It is this aspect of the building process that an architect should be able to distinguish themselves. Control of budget and planning are essential within architecture," points out Serdar.
"It is not easy nowadays to build according to the guidelines. On the one hand, there is the budget and on the other hand there is the government who sets rules and guidelines on ecological building. As an architect, you always have to try to stay on top of the changes in technique, green building and aesthetics. It's not easy, but worth the challenge.
"As an architect, I feel like we're translators. We serve the language of architecture and shape it into the true essence of architecture so it can be seen by the person who is in the space. The way an architect brings his vision to the client is always a matter of recognition and a signature style."
Sarchis Architects Beverpad 20 - 3581 Beverlo Web: www.sarchis.com
Subscribe to Our Newsletter
Receive our monthly newsletter by email