The sounds of 2020
Text: Bas Van Duren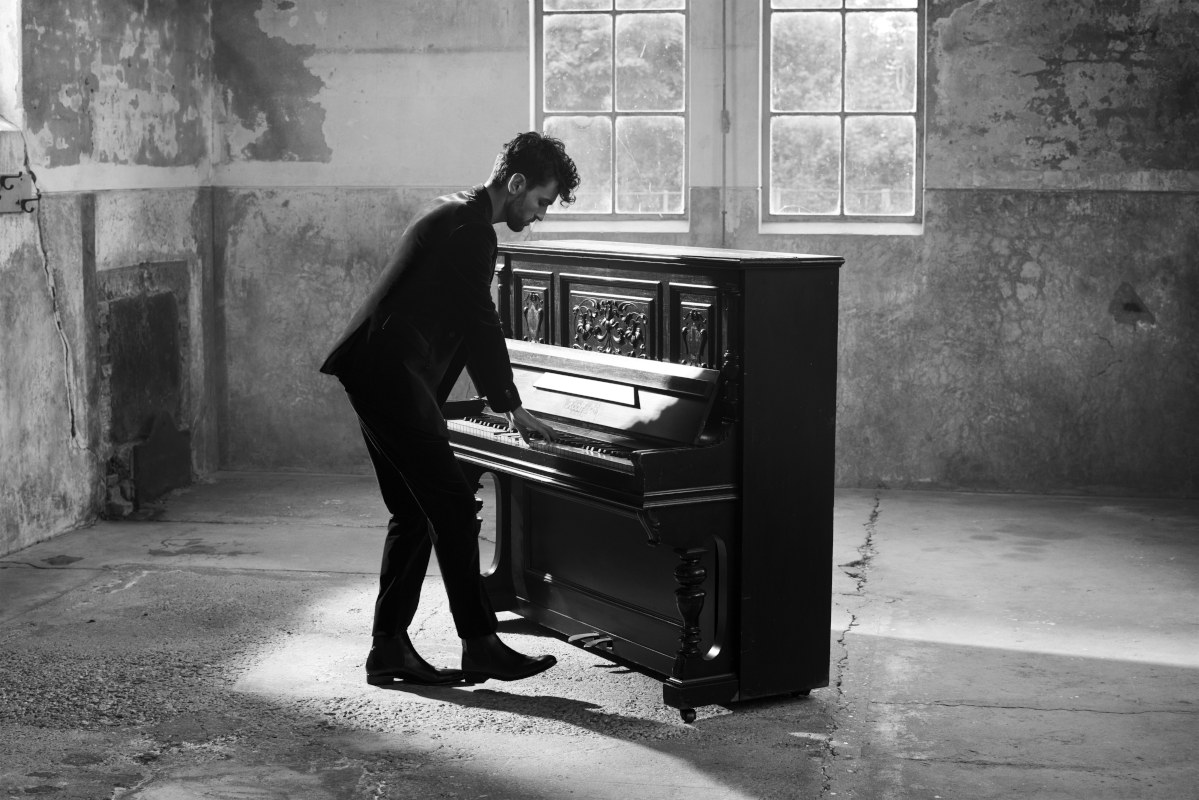 A new year means new music, and we are looking forward to all the artists from the Benelux that are bound to make a splash in 2020. Whether you are into pounding rock bands, suave rappers or amazing vocalists, here are nine names to look out for in the upcoming months.
SONS
If you like your guitars rowdy, punchy and with a twist of psychedelia, try Belgian band SONS (yes, all caps, all the time). Four young guns from Melsele bonded over their love for skateboarding and punk rock and it was a matter of course before they picked up an instrument. SONS toured all across the continent and have released the album Family Dinner — mashing a punk ethos with a love for seventies hard rock music, topped with exquisite guitar solos.
Duncan Laurence
Most likely the most famous on the list, Spijkenisse-born Duncan Laurence was crowned winner of this year's Eurovision Song Contest with Arcade. The song is a showcase of his amazing vocal chops, packed with emotion and intimacy. His popularity rose to stratospheric heights and he's now set to perform at a sold-out Ziggo Dome (Holland's biggest indoor venue) and several festivals. 2020 is shaping up to be Laurence's year.
Charlotte Adigéry
If slick synths and otherworldly funk are your jam, you should listen to Belgium's Charlotte Adigéry. She was discovered by the Dewaele brothers of Soulwax fame, who asked her to come lip-sync a song for their Belgica soundtrack. When they found out Adigéry is a very capable singer herself, they coupled her with producer Bolis Pupul. Their song, Paténipat, was used as the soundtrack for HBO's trailer of The Pope, so it should only be a matter of time before the United States is hooked, as well.
Naaz
Born into a Kurdish family in the Netherlands, Rotterdam-based Naaz is the kind of wonderkid who could've had her big break early (guest vocals with Yellow Claw, performing on Holland's Got Talent), but opted to take a break and commit to writing her own music. A wise choice, having streaming hits with songs like Words and TAPED. Her playful beats and soulful voice draw comparisons to Lorde, but Naaz is a star in her own right, having her first headline tour and receiving airplay from BBC Radio 1.
TheColorGrey
In a world where trap rappers dominate the charts, Antwerpian TheColorGrey likes to keep things 'old-skool'. His blend of suave, laidback beats harken back to the days when rappers loved to sample jazz and funk artists and lyrics were used to evoke feelings and ideas, instead of bragging about all sorts of things. Will Michels (his real name) is much more of a crooner who raps in immaculate English and makes his own music.
Pip Blom
Who can say they just turned 23 and have toured all around the globe, including New York and even Glastonbury? Pip Blom can. Hailing from Amsterdam, Blom has a knack for grungy indie pop music, owing her musical heritage to some degree to the likes of The Breeders, PJ Harvey and Courtney Barnett. Her fuzzy tunes gained acclaim from popular radio stations like KCRW and BBC Radio 1, and magazines such as Rolling Stone.
Brutus
Possibly the loudest band on this list, Brutus is a three-piece group from the Leuven area fronted by Stefanie Mannaerts, who is both the drummer and singer of the trio. As a whole, Brutus loves to combine the complex rhythms of math rock with post-rock sensibilities, while not shying away from pure pop melodies. The result is as unique as it sounds and second album Nest, released earlier this year, is a testament to how Brutus are perfecting their own style.
Iguana Death Cult
Come for the awesome band name, stay for the musical kaleidoscope that is Iguana Death Cult. This fivesome from Rotterdam started out as a band that loves their punk with acid and garage, but evolved into something much more complex, drawing inspiration from new wave, disco and krautrock. This frenetic concoction resonated with people across the Atlantic, with the band having performed at SXSW in Austin and released their latest album on the highly regarded L.A. label Innovative Leisure.
Altin Gün
Unbeknownst to many, Turkey had a lively psychedelic rock scene back in the late sixties, when local musicians mixed the genre with elements of their own folk music. This, in turn, inspired the youngsters of Amsterdam band Altin Gün to record covers of songs from that era, resulting in a crisp, trippy blend of styles that is simply amazing. They toured across the United States, opened for Tame Impala and are nominated for a Grammy Award, which they'll hopefully win in 2020.
Subscribe to Our Newsletter
Receive our monthly newsletter by email