The Lung Project – We build bridges, not walls
Text: Eline Joling | Photo © The Lung Project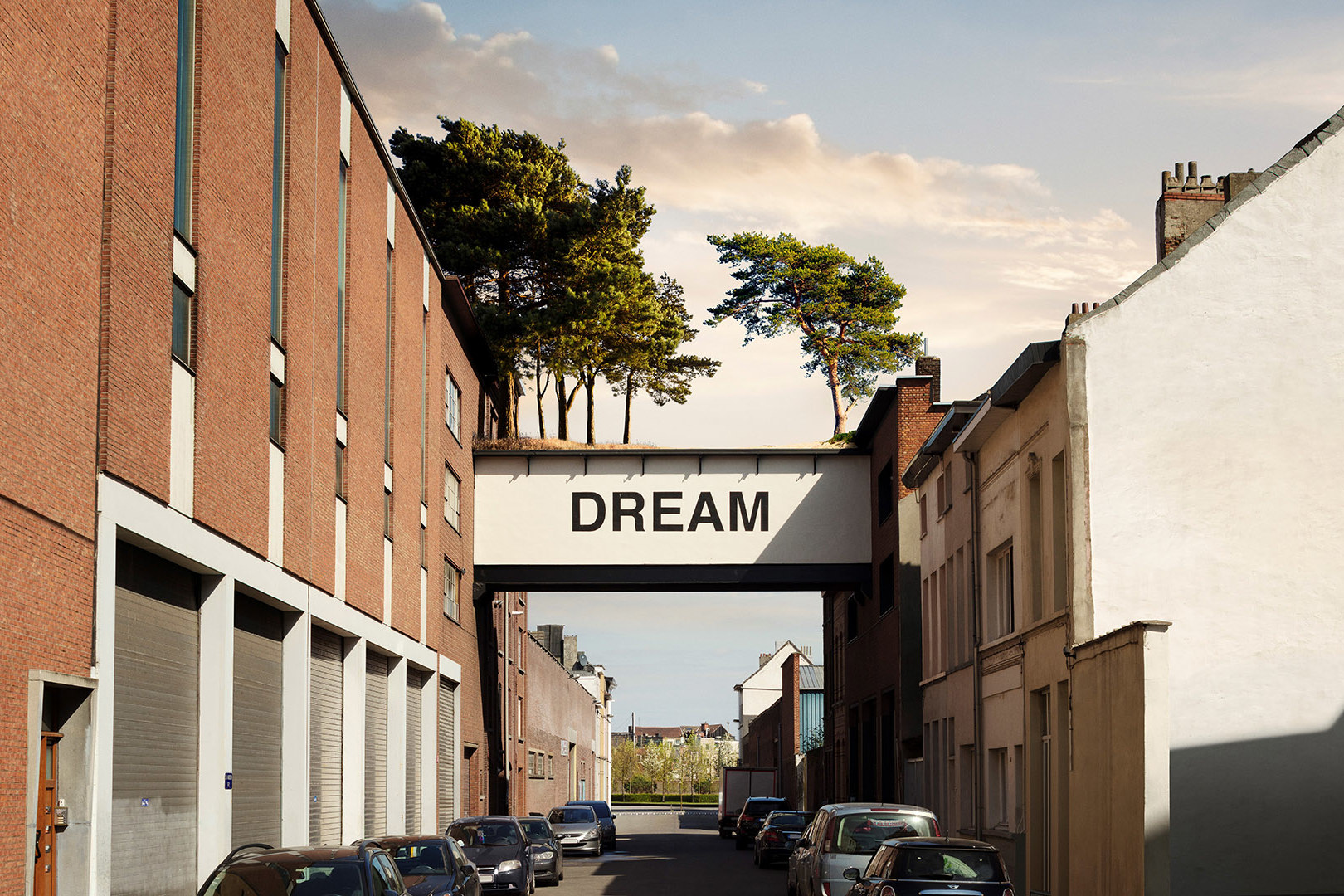 B ased in central Antwerp, The Lung Project seeks to turn the grey, concrete city into a green living space using ecological and sustainable materials. Working with only the best-quality products, Jan Bonjean and Willy Otto aspire to create aesthetically pleasing outdoor living areas whilst minimising their carbon footprint.
Urban areas are constantly expanding and people are living in increasingly compact spaces. To take a break from their rushed city lives, people want to be able to enjoy their outdoor areas no matter their shape or size. For that reason, The Lung Project focuses on turning the city green, and making urban areas function as the new green lung of our planet.
The company's vision is to design urban areas through the means of aesthetics, functionality and, most importantly, greenery. They believe that green has a positive effect on people, which is why they don't just offer their services to private individuals, but also to companies looking to prime their work climate, where green creates a healthy environment and pleasant atmosphere for employees. For this, The Lung Project likes to collaborate with other architects, working together to design a building as a whole, as interior architects have similar visions.
The starting point when designing projects is always to be as ecological and sustainable as possible, whilst keeping the outdoor spaces easy to maintain. To achieve this, The Lung Project works with sustainable materials that are sourced as close to home as possible. In this way, they keep their footprint small and can ensure that the materials sourced are extracted in the right way and are not contributing to illegal logging or other processes that harm our planet.
In a city like Antwerp, there are many possibilities to turn green. With its numerous flat rooftops, there are different levels to work with and connect, turning roofs into areas where people can enjoy themselves – think a vegetable garden on top of your house. The opportunities are there, but not enough is being done with them yet.
"We want to build a bridge between concrete buildings and green. Cities have so much potential to incorporate more greenery, but we just need to build the bridge. We believe that the city must evolve into something that it isn't yet," says Bonjean, "a greener city which is more liveable — that is our mission."
Subscribe to Our Newsletter
Receive our monthly newsletter by email