Ten reasons we love the festive season in the Benelux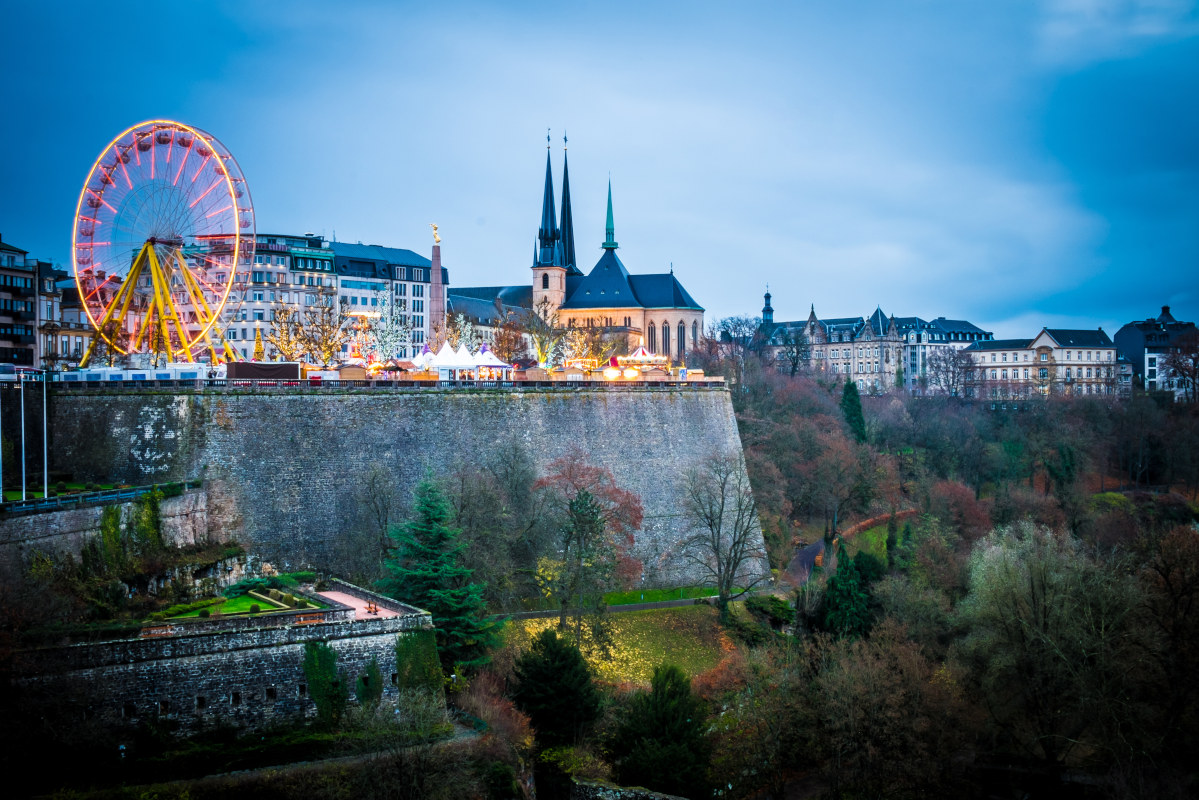 With its fairytale-like towns and charming traditions, not to mention the possibility of skating on a natural ice rink, the Benelux region transforms into a veritable winter wonderland in the run-up to Christmas and beyond. The region exudes a warm, cosy ambiance at this magical time of year, with markets, mulled wine and an array of gourmet delights. We step into Christmas with a countdown of our favourite Benelux festive traditions.
TEXT: ANNA VILLELEGER | MAIN PHOTO © SABINO PARENTE PHOTOGRAPHER
1. Natural ice skating
When the temperatures drop below zero, there are lakes and canals across the Netherlands that freeze up enough to skate on. Skating fans keep a close eye on the weather forecast every winter, waiting to see if they'll get the chance to head outdoors onto a natural rink. And if the canals don't freeze this year, there are still plenty of rinks across the Benelux on which to practice your footwork.

Photo © NBTC
2. Saint Nicholas Day
On 6 December, children across the Benelux receive toys and sweets from Sinterklaas (Saint Nicholas). Saint Nicholas Day marks the feast day of Saint Nicholas, with different regions of the Benelux maintaining their own unique customs and traditions. In the Grand Duchy, Saint Nicholas Day is so important that the Ministry of National Education declared it a holiday for children in fundamental education.

Sinterklaas. Photo © NBTC
3. Glühwein
At the start of the Christmas season, bars across the Benelux begin to serve a delicious type of mulled wine, called Glühwein. In the Netherlands, Glühwein is called bisschopswijn ('bishop's wine') and is made using oranges instead of lemons. Other popular winter warmers for grown-ups include the traditional Belgian and Dutch liquor jenever.

Left to right: Sinterklaas. Photo © NBTC | Glühwein. Photo © Pixabay
4. Amsterdam Light Festival
Now in its eighth year, the Amsterdam Light Festival has become a highlight of the holiday season. Taking place from November 2019 to January 2020, it will see an array of Dutch and international artists creating breathtaking light sculptures around the Dutch capital's famous Canal Ring, the River Amstel and other locations.

Amsterdam Light Festival. Photo © NBTC
5. Christmas markets
Each year, the traditional Christmas markets in Luxembourg City turn the Place d'Armes, the Place de la Constitution and rue de Strasbourg into a winter wonderland. Meanwhile, Belgium's fairytale-like towns such as Bruges and Antwerp are home to some of the region's most beautifully lit-up markets. And in the Netherlands, don't miss a unique experience with Valkenburg's underground Christmas markets set in caves.

Left to right: Christmas Market Luxembourg. Photo © Alfonso Salgueiro, www.alsalphotography.com | Photo © NBTC
6. 'Le réveillion de Noël'
Like their French neighbours, many Belgians enjoy a lengthy feast on Christmas Eve (and often again on New Year's Eve). The Christmas Eve gathering is called 'le réveillion de Noël' in Walloon, and its name derives from the word 'réveil' (meaning 'waking'), because everyone stays awake until midnight and beyond. The luxurious meal typically involves seafood, stuffed turkey and sparkling wine.

Photo © Pixabay
7. 'La bûche de Noël'
Part of the 'réveillion' feast, but worthy of its own individual entry is 'la bûche de Noël' ('Kerststronk' in Flemish). The tasty yule log is made of sponge roll layered with cream. Traditionally made to resemble bark, its outside is covered with chocolate cream. Other flavour variations are available, with Belgian speculoos being our favourite.

New Year's Eve Amsterdam. Photo © Menno Ridderhof-Redactioneel
8. New Year's Eve fireworks
Amsterdam is one of the most popular cities in Europe for celebrating the New Year, and the fireworks are always a highlight. In recent years, the official New Year's Eve display has taken place in various impressive locations, such as against the backdrop of the VOC Ship The Amsterdam at the National Maritime Museum.

Pier Scheveningen. Photo © NBTC
9. New Year's Dip
An invigorating Dutch tradition is taking a New Year's dive on 1 January. There are over 200 locations in the Netherlands where you can jump into the sea or a lake, and the seaside resort of Scheveningen has been a major location for this refreshing tradition since 1965, when a swim club there decided to start the year with a plunge into the North Sea.

Photo © Pixabay
10. 'Galette des rois'
Carrying on the festivities, the 'Galette des rois' ('Driekoningentaart' in Dutch) is a gourmet treat that is typically shared between families, friends and colleagues in Belgium and Luxembourg on 6 January to celebrate Epiphany. A 'fève' (bean) is often hidden inside the frangipane-filled pastry, and whoever finds it is declared king or queen for the day.
Subscribe to Our Newsletter
Receive our monthly newsletter by email