TANK: Form follows people
Text: Eva Menger | Photos: Tank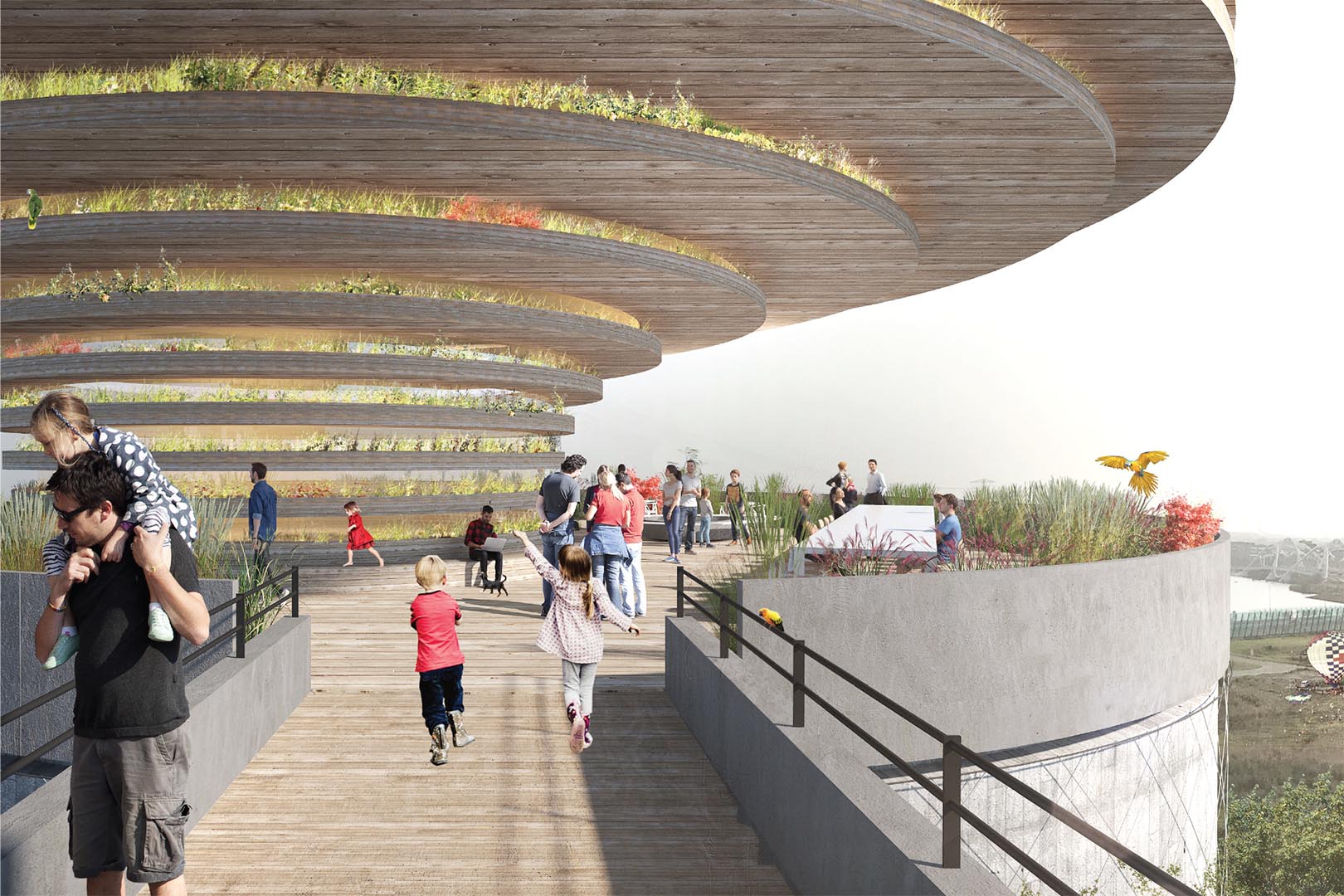 Buildings are often designed to fit their expected function and agenda, but for Dutch architecture agency TANK, this feels like the wrong approach. "Ultimately, it's the user who has to work, live or socialise in it, which is why in our projects, form follows people, not function," founding partner Menno Kooistra explains.
Together with interior designers Sanne Schenk and Tommy Kleerekoper, Kooistra founded TANK in 2014. As director, he heads the architecture and urban planning department. His architectural background lies in sustainability, which is still the central element in everything his team works on today. "Our approach is that environmental impact can only be realised if it's focused on the user. The user needs to benefit from it before anything else," says Kooistra.
While efficient use of energy undoubtedly contributes to the environment, it also works because it's cheaper for the user. The same goes for non-toxic building materials; better for the world, but it makes living conditions for the user safer, too. And then there's user-friendliness. A sustainable home that is easy to navigate will inevitably lead to better climate control. By putting the user first, TANK designs buildings that are beneficial to individuals as well as society. In addition, they are unrestricted. Kooistra: "It's our job to develop well functioning spaces, but it's the user that decides what to do with it."
Architecture as a product
A good example of such a space is office turned housing development De Voortuinen (The Front Gardens), set to be built in the Amsterdam Westerpark area this year. While reusing the original building structure, the transformed exterior will offer a unique living experience that combines urban living with a sense of freedom and nature. Kooistra: "What's so special about this design is that we moved the previously internal elevators to the outside, which hasn't just made the apartments bigger, but also lowered the building costs and so offers users better quality, for less money. What's more, it will allow residents to enter their home through their very own 11th or 12th-floor garden."
The unique exterior of these apartments is perfectly reflected on the inside, too. "We wanted to create a place where anyone could live," Kooistra explains. "The apartments are completely adaptable towards residents' personal needs – whether they're retirees, students looking for a house share or professionals seeking a place to live and work." As a full-suite agency, TANK works on these serialised products as if they were a consumer product. "Offering our services as a product significantly increases the overall quality," Kooistra confirms.
Multifunctional spaces
In addition to serialised work, TANK also specialises in – equally multifunctional and sustainable – one-off projects. "We're currently working on transforming three old silos in the Amsterdam IJburg area into a cultural and commercial hub strongly focused on the neighbourhood," says Kooistra. Combining transformation, mixed-use and sustainability (the design has already been awarded the BREEAM outstanding certification), it's an excellent example of the unique work that TANK is able to deliver.
Newly added wooden structures offer a warm contrast to the industrial concrete, and simultaneously function as planters and nest boxes to stimulate the building's indoor flora and fauna. The silos' rooftops will turn into public terraces, and the spiralled block on top will house offices, hotels, a cinema, restaurants and much more. The silos itself let in little daylight, and to save energy, these will turn into spaces needing less light including a brewery, a cinema and a wellness centre. Whatever form of entertainment the lucky IJburg residents are looking for, they're likely to find it here.


Taking charge
"Having the freedom to take projects into any direction is very important to us, which is why we like to be as close to the core as possible," Kooistra explains. "We work closely with our clients and take charge of the total design, which is why we also have good relationships with constructors, sustainability advisors, building physics and everyone else involved. Clients don't just hire us for architecture. We offer an integrated package in the shape of an industrialised product. It's a relatively new approach within the industry, but there's an increasing demand for it."
Subscribe to Our Newsletter
Receive our monthly newsletter by email