Studio RAAM: Creativity, intuition and expertise
Text: Karin Venema | Photos © Michael Cerrone Fotografie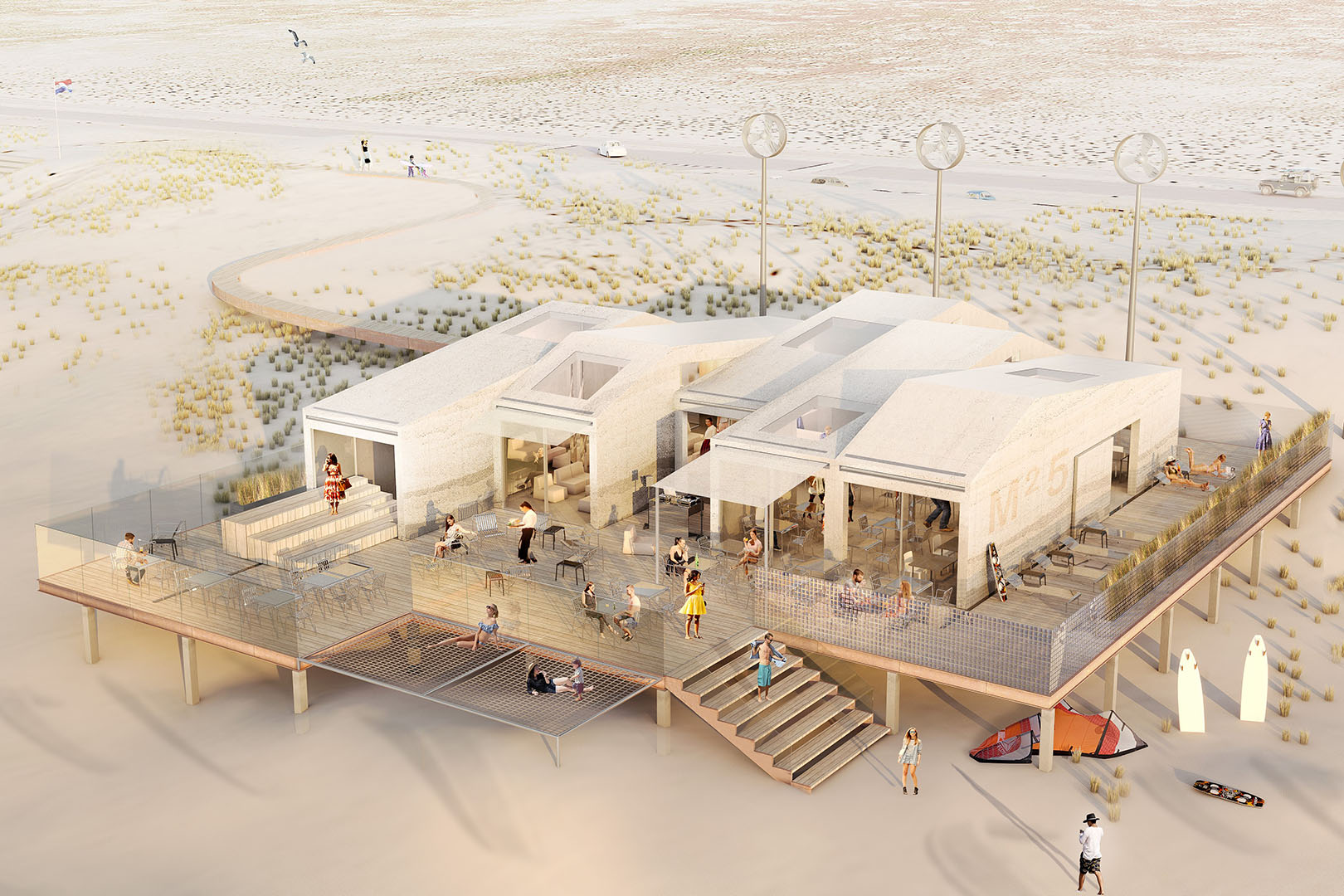 Studio RAAM is a young architecture firm from Rotterdam with an emphasis on sustainability in their architectural work. Their designs vary from rooftop extensions and interior renovations, to business parks and hospitality establishments. RAAM's spatial, no-frills designs are elegantly characterised by a certain rawness.

RAAM was founded in 2017 by William de Ronde and Koen Klok, who met during their architecture studies. The designers explore form, function and material, using their creativity, intuition and expertise as a guide. "We always consider the environment of the building, as well as the client's wishes in addition to our own ideas," explains Klok.
De Ronde adds: "We use our expert eye to see the possibilities of the space, and utilise it optimally. For instance, when a client asked to make his roof more accessible, we designed an abstract volume with several functions. It's not only the entrance, but also serves as an outside kitchen and storage. We designed a simple black shape with a functional bite taken out; and the extension became a feature rather than a necessary addition."
RAAM also designed a modular beach pavilion that merges with the surrounding dune landscape. This contemporary solution is self-sufficient and easily expandable or diminishable, size-wise. When demands of time require changes, the compartments can be removed and reused elsewhere.
The architects integrate sustainability in every design through the use of durable materials, greening and power generation. "We visualise our ideas in a 3D drawing, so the client can get a good grasp of the design at an early stage. We then work together with the builders to ensure that the execution lives up to the design. Ultimately, it's also important to us that the end result looks good," smiles Klok.
Subscribe to Our Newsletter
Receive our monthly newsletter by email